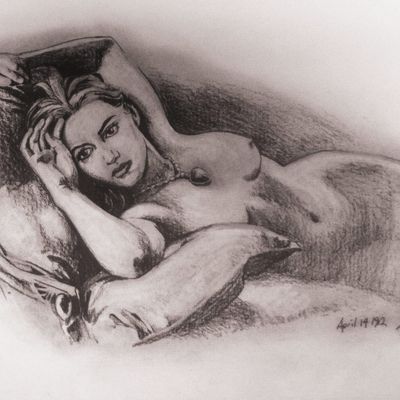 If anything from Titanic were to continue to follow Kate Winslet, one would think it'd be Rose's decision to let Jack freeze in the ocean (there was room for two on that plank!). But thanks to some dedicated fans, we know that it's the moment she let Leo draw her like one of his French girls.
At the Divergent premiere, someone handed Winslet a reproduction of her famous nude portrait from the film.  Yahoo U.K. asked her what she intended to do with the surprisingly accurate copy of her naked self, wearing the Heart of the Ocean:

"I don't sign that [picture]. It feels very uncomfortable. Why would you do that? … People ask me to sign that [picture] a lot … It's still haunting me. It's quite funny really."
Never let go guys, except … maybe now.