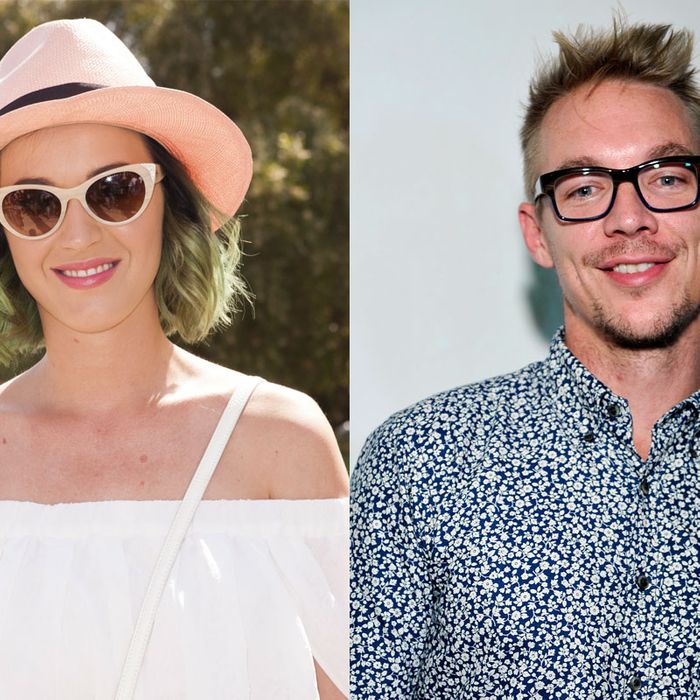 Behold, a romance straight from the Top 40 chemistry lab: Page Six reports that Katy Perry and Diplo are flirting hard at Coachella. According to a source:
Katy and Diplo hooked up at Coachella. They were together behind the main stage, where she had a tour bus or trailer, and a group of her friends were hanging out … It was very obvious that Katy and Diplo were together. They seemed inseparable and at one point they were seen getting onto her bus together.
Handsome harbinger of the drop Diplo previously dated M.I.A. for half a decade. Perry recently emerged from a relationship with John Mayer. There is a concept album to be had in this love-shuffle for sure.