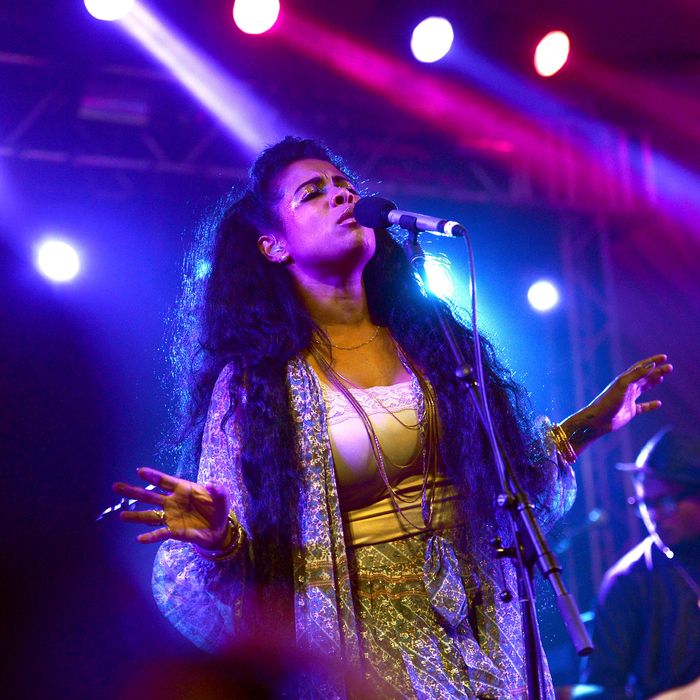 Photo: Michael Loccisano/Getty Images
"Bossy" singer Kelis — now a Cordon Bleu–trained saucier and about to put out an album called Food — told the New York Times she doesn't get what Sheryl Sandberg's problem with the B word is.
You had a hit song with "Bossy" in 2006. Recently, Sheryl Sandberg started a campaign to ban the word. Do you think that word is bad for girls? Bossy? Give me a break. Obviously there are a lot more sensitive words that I can think of that I've been called. Bossy, to me, is not one of them. But to each his own.

You collaborated with Too $hort on that song, and he's not exactly a feminist. Have you gotten pushback from women's groups? Never ever, like literally never. I don't make campaigns; I just say what I say. I believe it, I live it and no one's ever had the gall to approach me with something so ridiculous.
Kelis adds that the difference between her condiment line, Feast, and other celebrity products is that she actually runs the company. Ironically, I think Sandberg would approve.