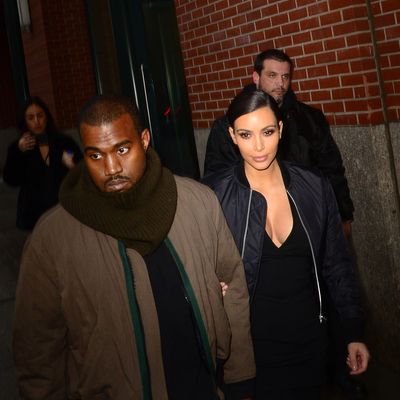 Photo: Raymond Hall/GC Images
There is a certain slapdash romance to a courthouse marriage: no pomp, no circumstance, just a couple of folks pledging their lives to each other, before legal authorities and paperwork. So, the most pragmatic of lovers — Kim Kardashian and Kanye West — have reportedly selected a town-hall wedding to bind their coupledom.
TMZ reports that "sources connected with the couple" say Kimye already has a marriage license, and they want to get the knot tied this very week (before enacting another marriage ceremony and big party in Paris later).
Of course, Kanye and Kim will not actually march on into a courthouse. Instead, a court official will come to their home for a private, courthouse-themed ceremony. Just the cherry atop this sundae of understated, publicity-averse practicality.