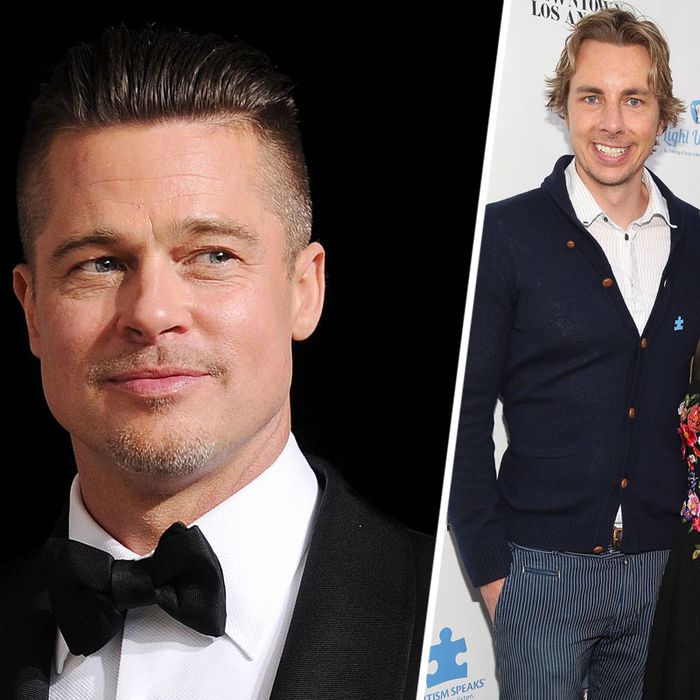 Kristen Bell and Dax Shepard, vying hard for quirkiest darn couple of all time, confess to having a painting of Brad Pitt over their bed. And they produced photographic evidence to prove it on Ellen, lest you doubt their devotion to whimsy.
Earlier this week, Mr. Shepard went on Ellen to discuss his great love of Brad Pitt. Ellen the Enabler presented Shepard with a portrait of him and Pitt, geared up in a cowboy outfit. Today, an update from Ms. Bell:
He has already put it up, and it is in the boudoir. It's resting on the headboard above our bed. It's going to need to be secured if it's going to live there.
Is their life built for continuous Ellen segments? Certainly.