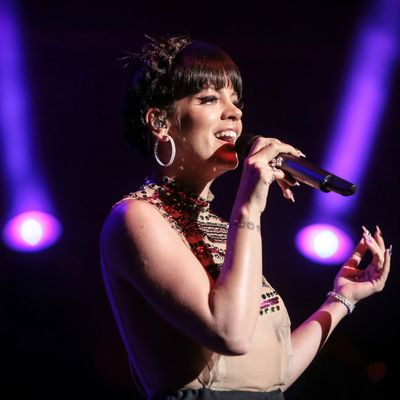 Photo: Christie Goodwin/Redferns/Getty Images
Lily Allen, who either is or is not doing good things for feminism, says she will calm her onstage antics in response to her husband's polite request. She told The Sun:
He's told me to tone it down now I'm a mum. On my last tour, when I sang 'Not Fair,' I used to act out fellatio using my microphone. Recently I have been rehearsing for this new tour and Sam said, 'You're not doing that thing again are you?' I said not if he didn't want me to. And he said no as he didn't think it's good for the kids.
"Not Fair," indeed.