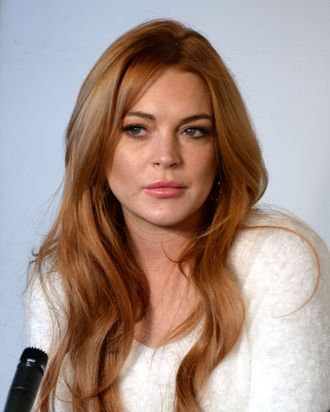 Photo: Andrew H. Walker/Getty Images
In the finale episode of her OWN docu-series, Lindsay Lohan says that she had a miscarriage during filming, which started four days after she was released from rehab.
No one knows this; I had a miscarriage for those two weeks that I took off. It's a very long story … That's why on the show when it says, She doesn't want to come down, I couldn't move; I was sick. Mentally, that messes with you … Watching this series, I just know how I felt at that moment, and I can relate to that girl. It sounds kind of crazy. But I'm like, 'Oh my God, this is really sad. Who's helping her?'
She's in a much better place now, she says, thanks to an ayahuasca cleanse and steady work. Chin up, dude.