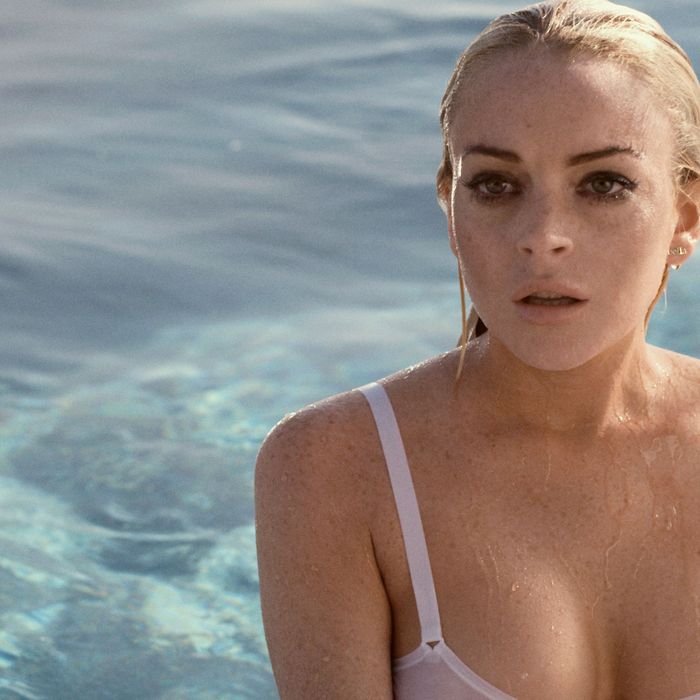 Photo: Courtesy of Dallas Contemporary
On April 11, Richard Phillips — the artist known for his glossy, large-scale portraits of pop-culture phenomena like Playboy iconography and Lindsay Lohan, as well as a Gossip Girl cameo — will open his first solo U.S. exhibition at Dallas Contemporary. Titled "Negation of the Universe," the show will feature a range of Phillips's most iconic work, from his 1999 painting Scout to his more recent installation, Playboy Marfa, a 40-foot neon-lit bunny (commissioned by Playboy as part of a rebranding initiative), which stood on the side of Highway 90 last summer, until transportation officials deemed it an illegal roadside advertisement and demanded it be taken down.
Inspired by the pictorial style of magazines from the '50s, '60s, and '70s, Phillips's work takes a Warholian interest in consumerism, social identity, and the erotic, blurring the line between fashion and softcore porn. The Dallas exhibition will also include Phillips's first two videos, Lindsay Lohan (2011) and Sasha Grey (2012), featuring artistic videos of the eponymous personalities. Click through the slideshow for a first look at the retrospective, and revisit the Lohan film below.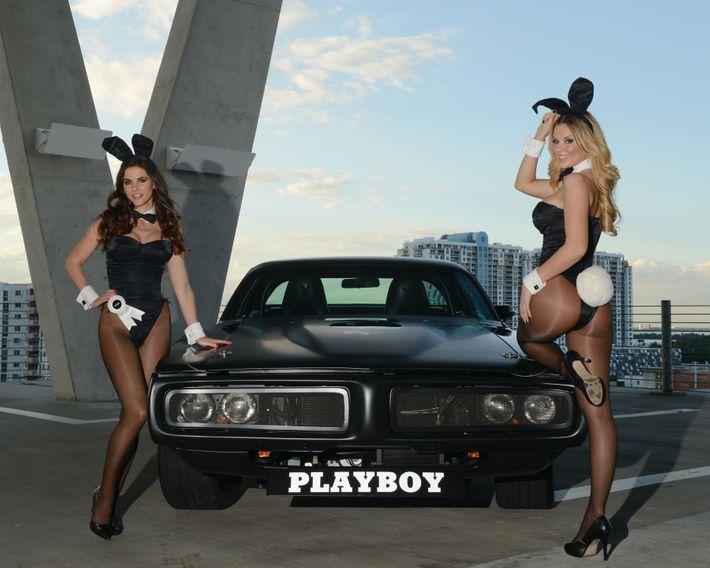 Playboy Charger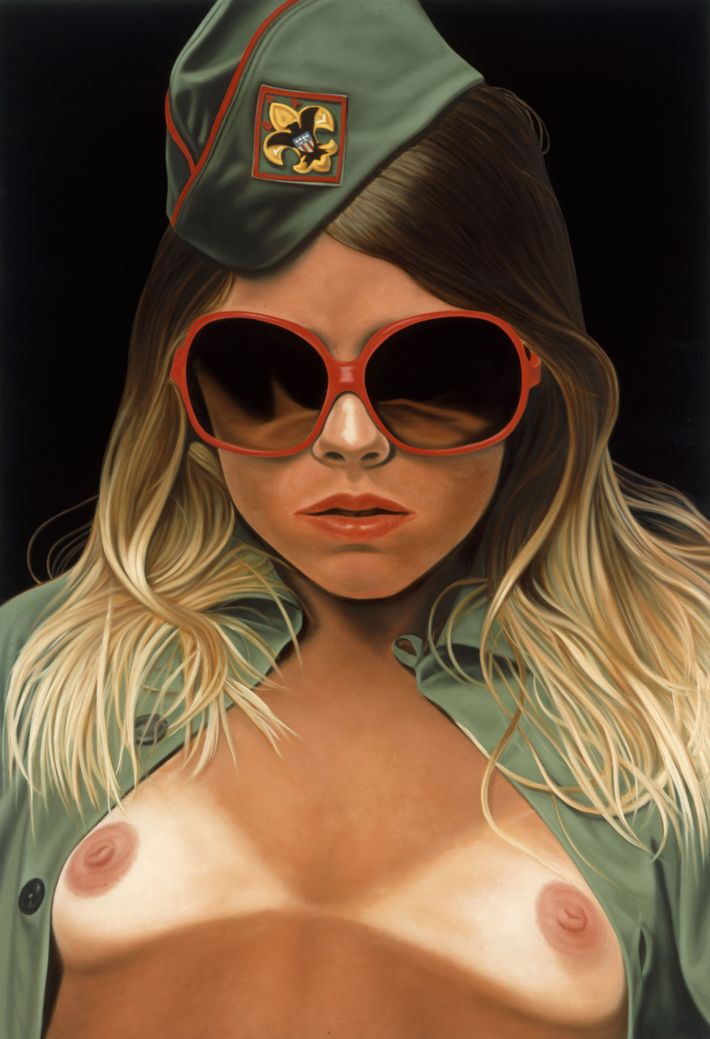 Scout, 1999
Oil on linen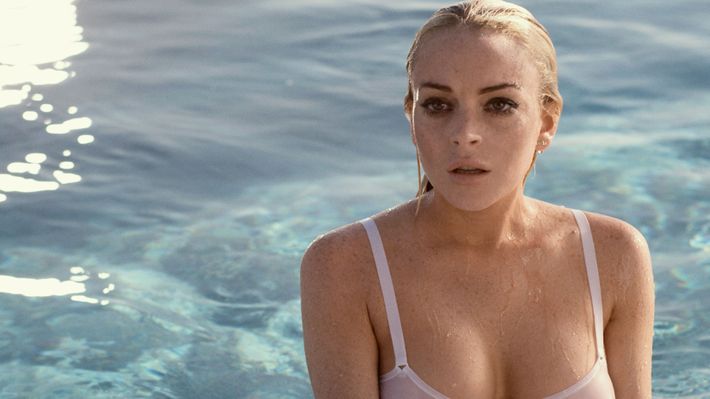 Lindsay Lohan, 2011
Video projection with sound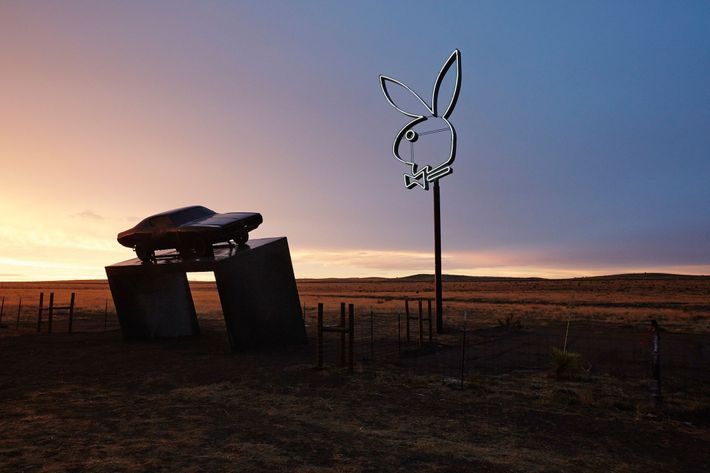 Playboy Marfa
Copyright 2013 Richard Phillips Studio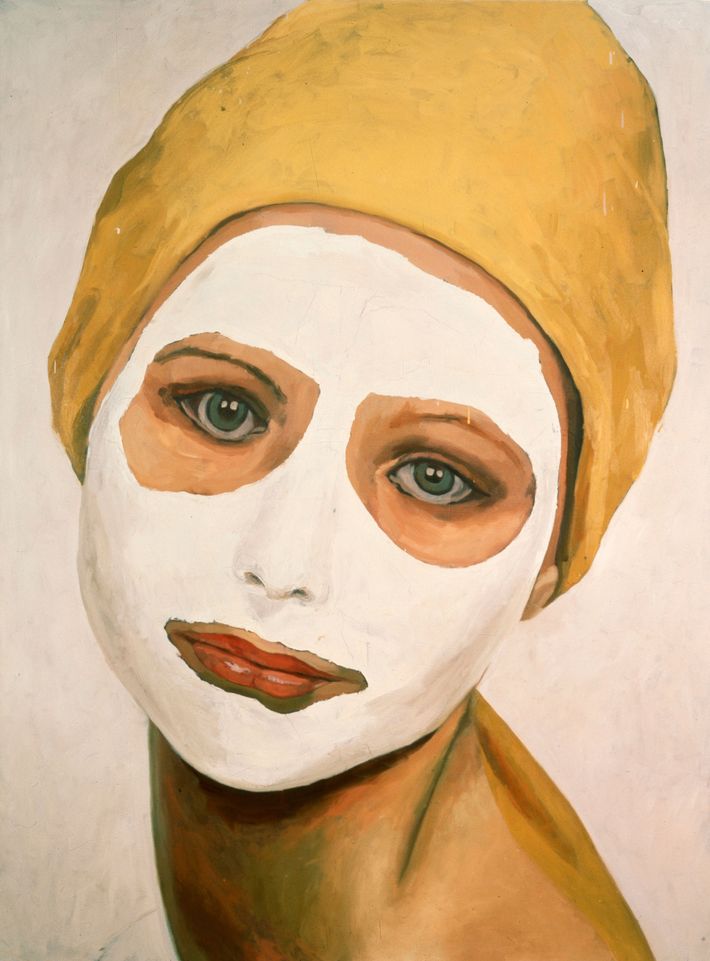 Mask, 1995
Oil on canvas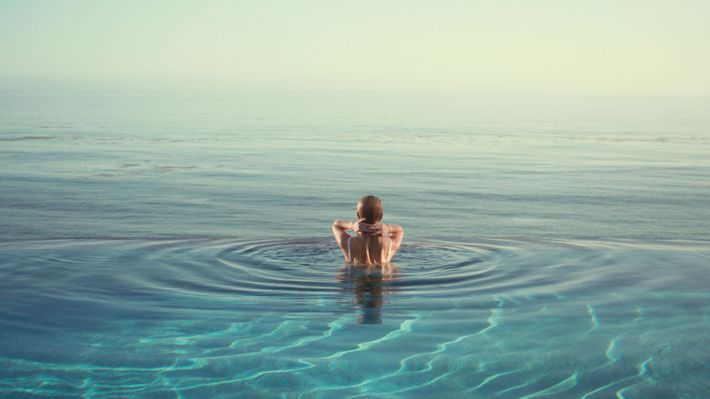 Lindsay Lohan, 2011
Video projection with sound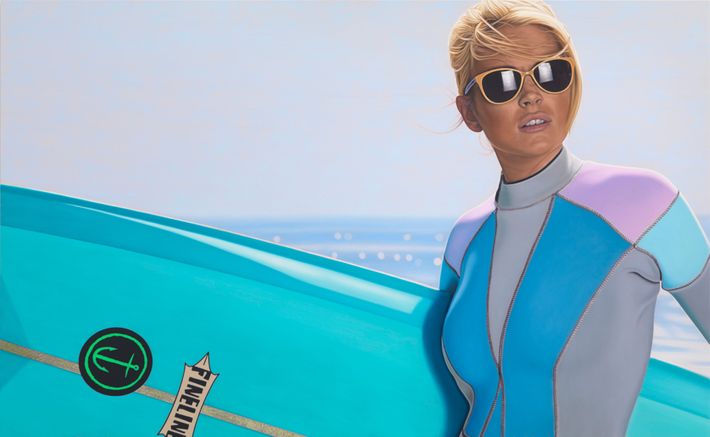 First Point, 2012
Video projection with sound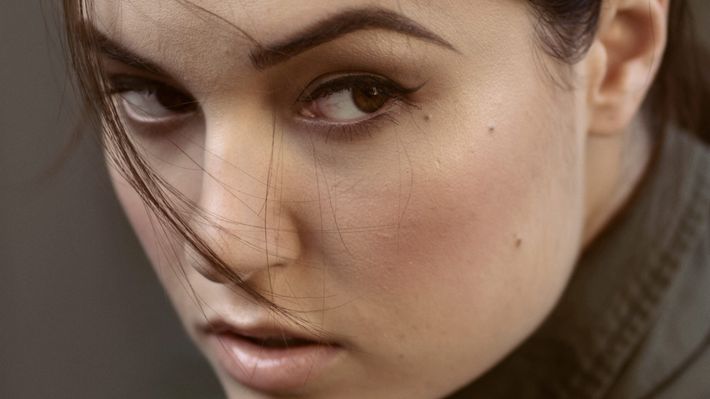 Sasha Grey, 2011
Video projection with sound