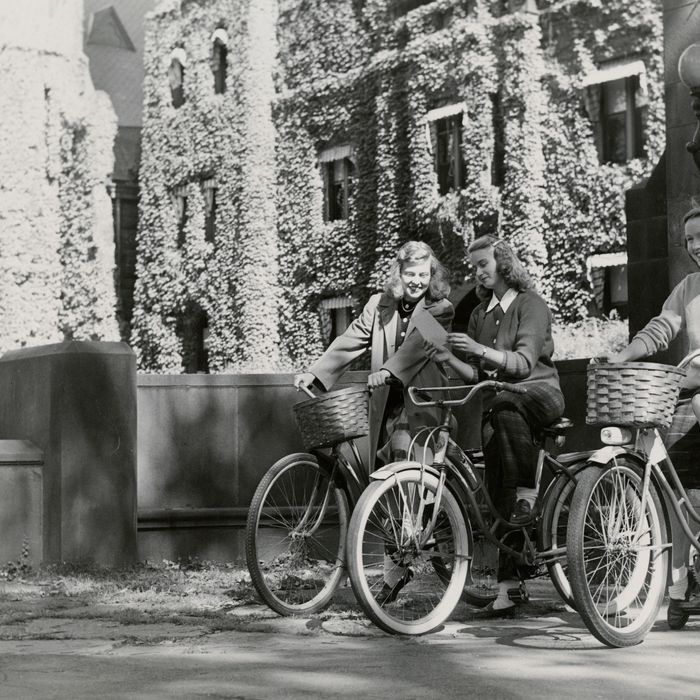 Photo: Mount Holyoke College Archives and Special Collections
When the first generation of college women headed to the Seven Sisters at the end of the 19th century, dress codes were strict: students were advised to wear hoop underskirts, heavy, floor-skimming skirts, and plain blouses. Yet despite these modest beginnings, campus style at East Coast women's colleges would play an influential role in the next century's increasingly androgynous, intellectual, and athletic fashions — so argues a new book, Seven Sisters Style, by Rebecca C. Tuite.
Billed as a response to Take Ivy — the 1965 Japanese photo book documenting the preppy style of male Ivy Leaguers — Seven Sisters Style celebrates the style evolution of the American college girl, from calico and cardigans to Bermuda shorts and, eventually, jeans. Icons include Katharine Hepburn (Bryn Mawr class of 1928), Jackie Kennedy (who attended Vassar for two years before transferring to George Washington University), and Meryl Streep (Vassar class of  1971).
Tuite traces the "all-American campus look" all the way to contemporary runways at Ralph Lauren and Prada. Click through the slideshow for a look back at the last century of collegiate style, from fisherman sweaters to ratty raccoon coats.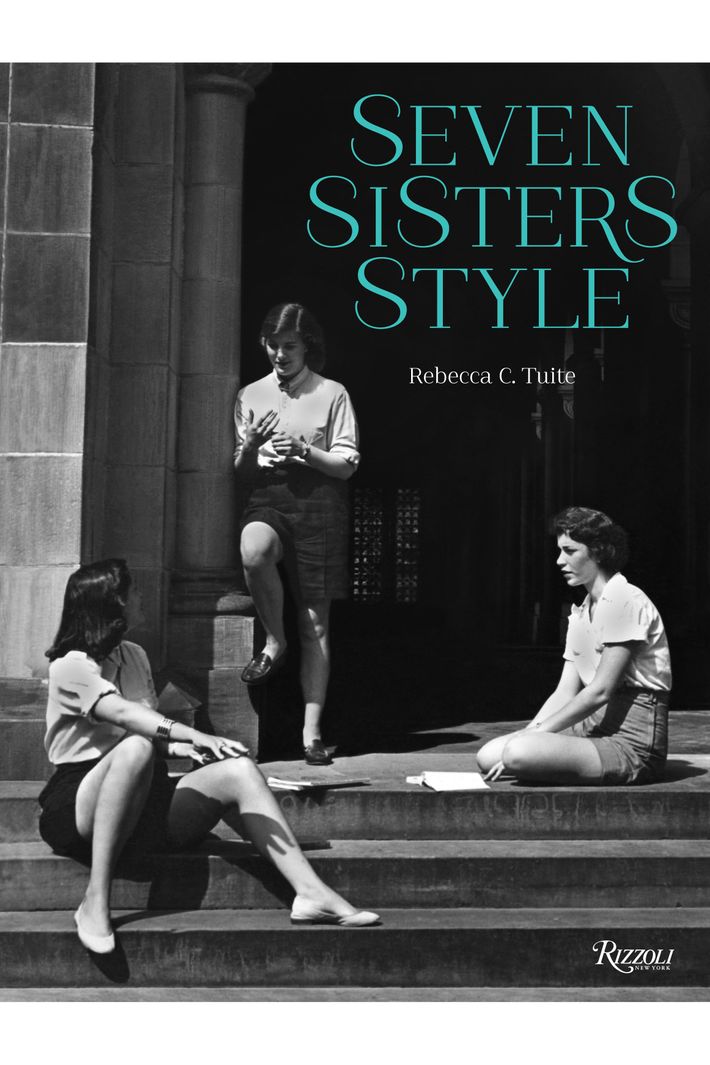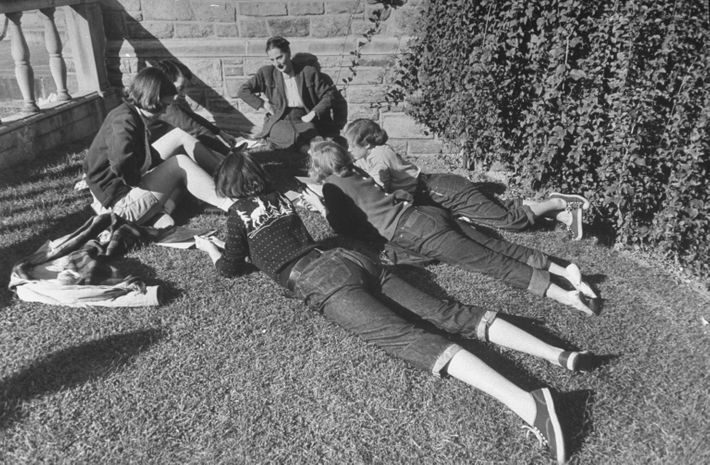 Vassar, 1950.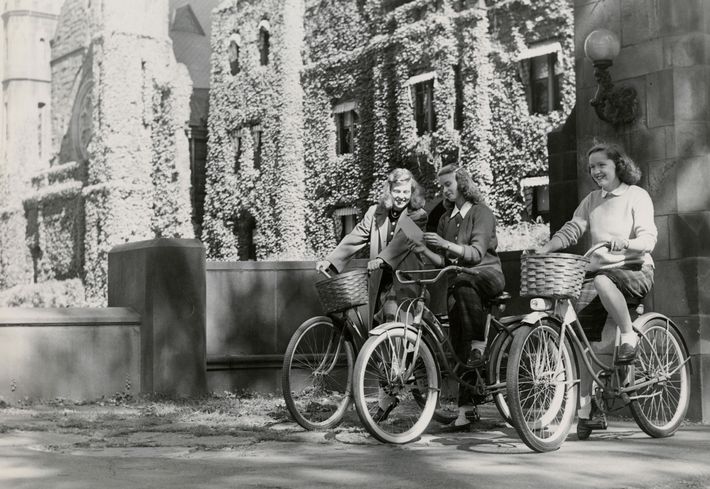 Mount Holyoke.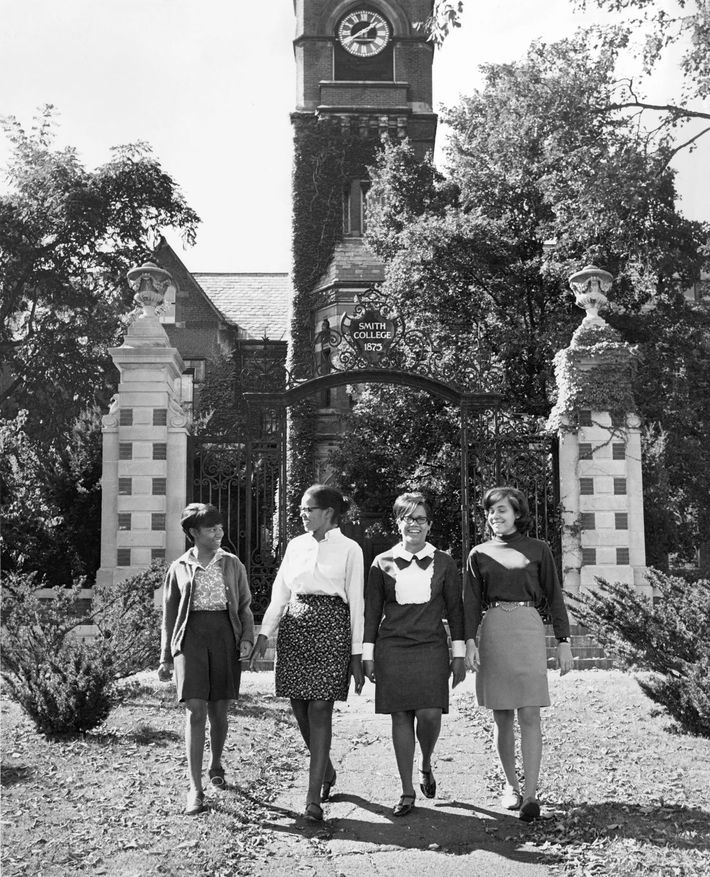 Smith, 1968.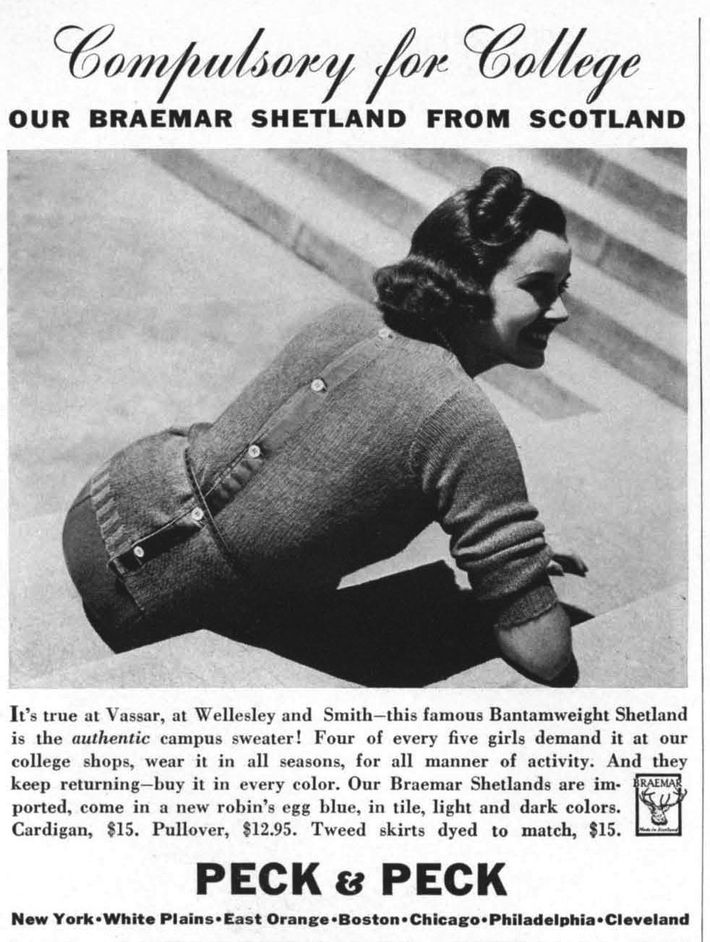 Peck & Peck ad, 1937.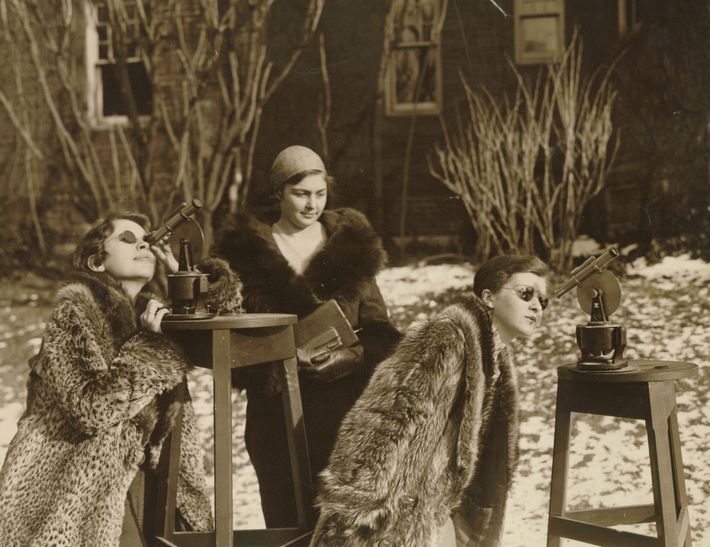 Smith, 1929.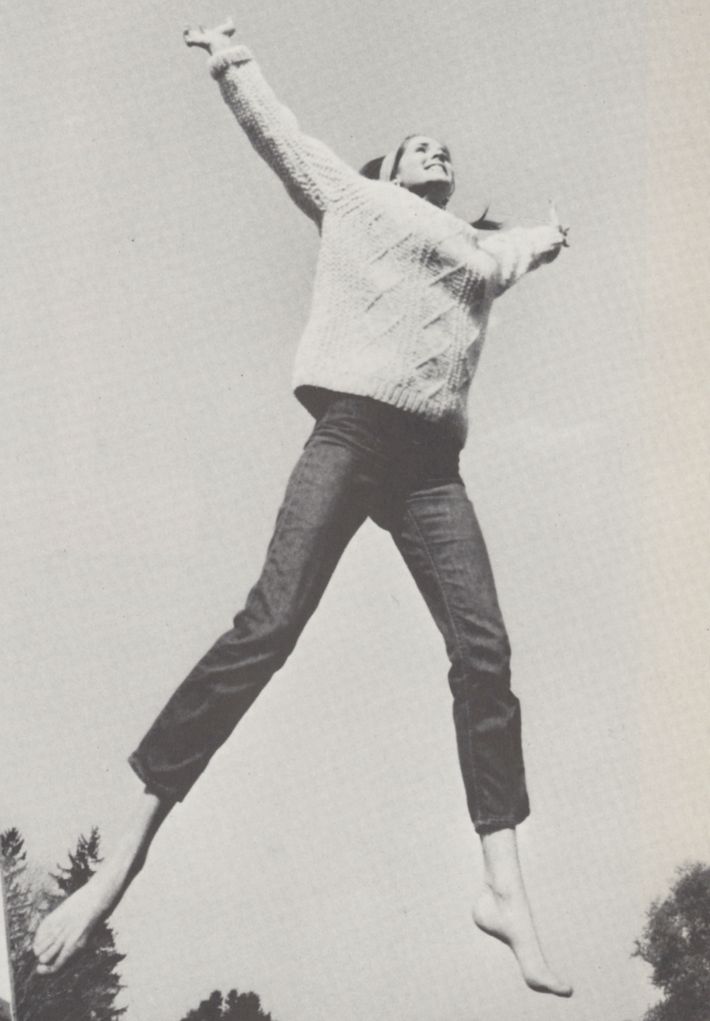 Vassar, 1967.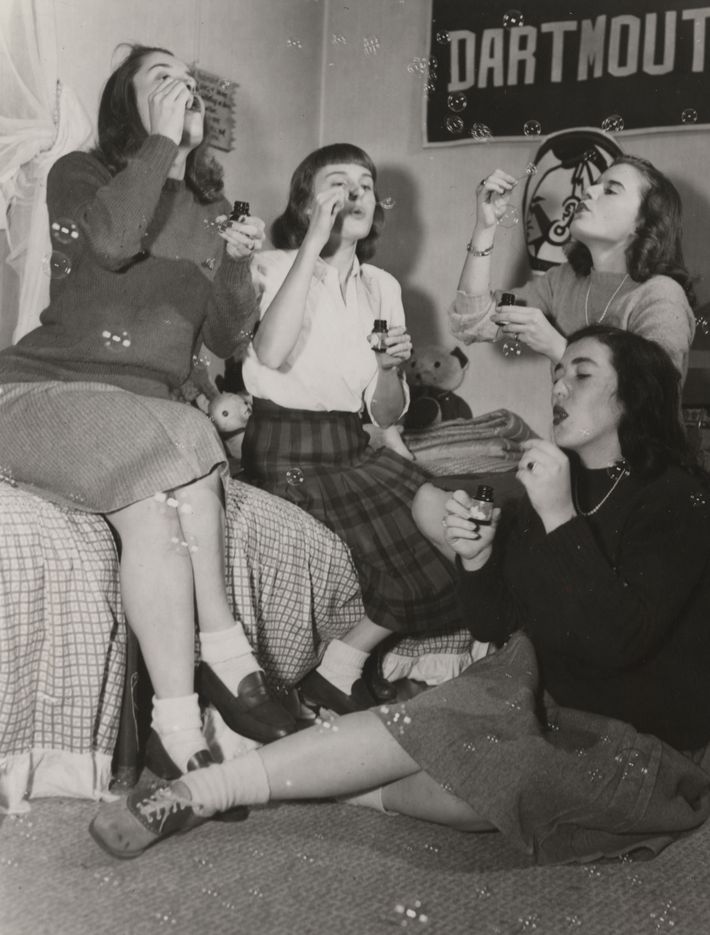 Mount Holyoke, 1945.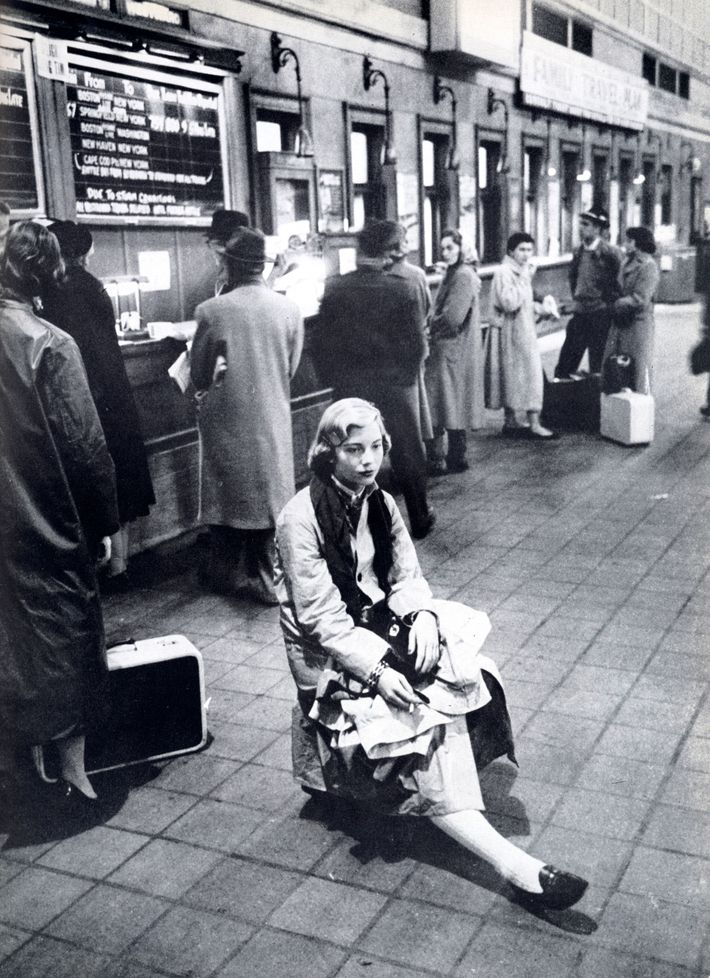 Smith.