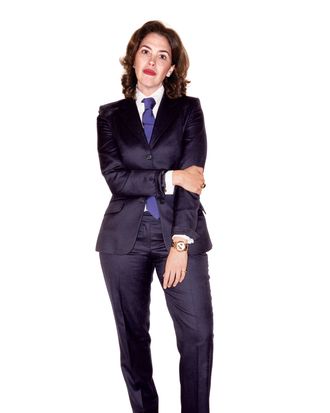 Photo: Lucas Michael/New York Magazine
Big Mother's Day plans?
I always like to spoil my mother in a little bit of an old-fashioned way. Sometimes I'll sing her a song over the phone, like an old television jingle from the '70s: "Pack up your troubles in a Glad trash bag, and smile, smile, smile." Mother's Day always falls around the spring auctions, and this will be the first one where I'm not working at Christie's, so I'll have some time off. I'm sure that I'll make my children indulge me and go look at art. The trick to getting kids to go to a museum is to stay only as long as they are interested and leave as soon as they are not.
What would you tell a first-time art buyer?
Always stretch. It should hurt a little to get something great—whether emotionally or financially.
What was it like for you all at Christie's to sell the $142.4 million Francis Bacon painting?
The truth about me is that when it comes to auctions, I am more about the foreplay than the climax.
Lightning Round:
Suit-maker: William Cheng & Son in Hong Kong.
Favorite TV show: Orange Is the New Black. "I was consumed with it to the point of distraction."
Artwork that hangs above the couch: A Glenn Ligon Malcolm X painting.
Go-to local restaurant: Café Luxembourg.
Favorite store: Eataly. "I always feel like there are only like five good tomatoes in Manhattan and they're all at Eataly."
Twenty, 25, or 30 percent for a taxi tip? "My tips are based absolutely on merit. I grade on a curve, but I'm generous."
*This article appeared in the May 5, 2014 issue of New York Magazine.