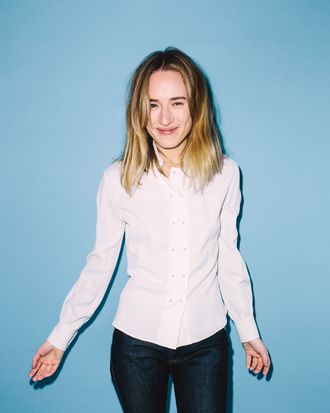 In 2010, Daphne Javitch had been working in the fashion industry for a decade — first as a costume designer, then as a stylist — but she still couldn't find the perfect pair of underwear. "I wanted a more considered, luxurious version of what you might buy as a three-pack from Woolworths in the 1970s," she said. "I actually bought and wore children's underwear. The shape was right, but, let's be real, the seams were ripping."
So Javitch promptly decided to make a pair of her own. Her line, Ten Undies, which is now sold at Steven Alan, Opening Ceremony, and many other cool-kid retailers, offers a simple-but-sexy alternative to lace tap pants and push-up bras. The cotton styles — a boy-short, a triangle bra, an ultrahigh-waisted brief in colors like cobalt and matchstick red — are inspired by Jane Birkin, Diane Keaton, Lauren Hutton, and other style savants whom Javitch personally admires.
As Javitch has gained a following among the fashion set, her ambitions for Ten have grown. The Cut spent a morning with her talking about costume design, building her business on a navy bikini, and the search for really comfortable pants.

Where did you grow up?
Here on the Upper West Side. But I lived in Italy for three years when I was growing up. I did my first two years of high school in Rome. And, fourth grade — I went to a Spanish school called Rainbow in Rome. My father is a college professor and his focus is on the Italian Renaissance.
What did you want to be when you grew up?
I actually think I wanted to be a teacher. That's probably because both of my parents were teachers. And it's also a fun game to play when you're a little kid.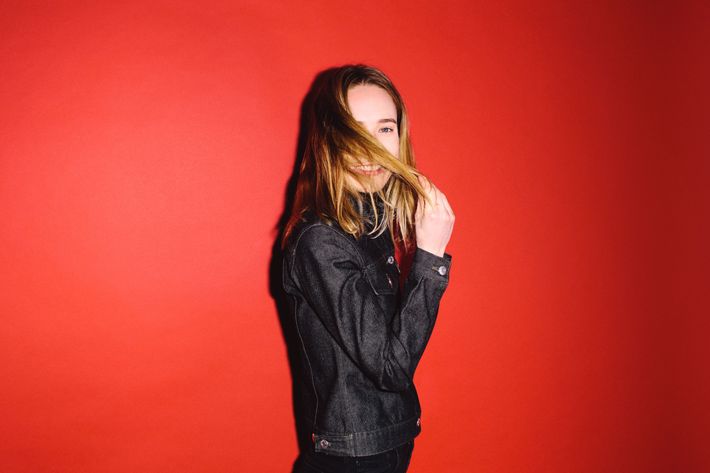 When did you start getting into fashion?
Well, I think I was always … I come from a very academic family. I wasn't allowed to have Barbies, because my mom thought that they weren't a realistic representation of women. But I was always just very innately interested in aesthetics and fashion and, really, the narrative of fashion. When I was 19, I started working as a costume designer, and I did that for ten years. It was amazing because I got to tell stories through clothes.
How did you end up doing that at 19?
I went to an acting conservatory and realized really quickly that I didn't want to be an actress, but I loved working collaboratively. I loved clothes and I loved actors, so I started working as a costume designer. First, I did a small film, then I assisted a bunch of people. What I love about costume design is that you get to explore clothing in terms of how people see the world and express themselves and in order to perpetuate a story.
So, how did you go from costume designer to launching your own line?
I wanted to do something for which I was more responsible. With a film or a play, as amazing as it is to work with a million people, you only impact one area. And I wanted to explore a project where I could decide what compromises to make and what to fight for and what was important and what wasn't. I knew I wanted to design a pair of underwear. I thought, "How hard could that be?" I took all these style and spirit icons that really influenced my aesthetic and things that I was drawn to visually. I just wanted to make a pair of navy-blue underwear. But I soon realized that you can't really run a business on one style and one fabric and one color.
What was your solution?
I have one friend who's a designer who always makes fun of me because we only now have six [styles]. He blatantly laughs in my face. From consulting and working in the business, I know how to merchandise a collection: what sells, what people want. But I'm a super-particular person — very detail-oriented — I can't just make stuff because I know that it's going to sell. Shockingly, I've had the business for three years, and it's never even plateaued — it's only grown. So I do evolve the brand, just super-slowly. Every piece is considered. Also, as a consumer, I like to find the same product over and over and over again. If I fall in love with something, if it's a foundation piece, an essential, a can't-live-without thing, I want to know that it's going to be there every time I look for it and not going to change.
Let's talk about the color navy. I've heard from mutual friends about your obsession with finding the right shade.
I get made fun of a lot because I'm obsessed with navy. To me, a true navy begs the question "Is that black?" Actually, a lot of people think our navy is black, which is fine because navy is just a softer form of black. I don't wear a lot of black. It's such a severe color, and I think that navy blue is such a beautiful color because it's a neutral, but has depth and dimension.
You started Ten with a navy bikini. Where has it moved from there?
I actually started with navy, white, and red because that year Opening Ceremony was doing their French thing and we prelaunched there with those three colors. The red color was called Match; it was the color of the tip of a matchstick — that fluorescent, orange-y red.
And when did you start doing bras?
The first two seasons, I only made cotton bikini underwear. And then we started doing a boy-short, a high-waisted; and then we started the bra. Somewhere in that mix, I started doing a capsule collection of clothing that's exclusive to Ron Herman in Japan. That fulfilled a lot of my design dreams. The idea was the make ten essential items for the Ten girl, including T-shirts, jackets, and jeans. In the States, we're introducing a new bra and a new underwear. I'm hoping that within a year we'll be doing T-shirts and sweatpants over here. I don't want to call it loungewear, but that sort-of-lifestyle clothing. I don't know a single girl who doesn't go home and take her pants off and put on a pair of comfortable pants. But I wear those with real shoes and a jacket to go out.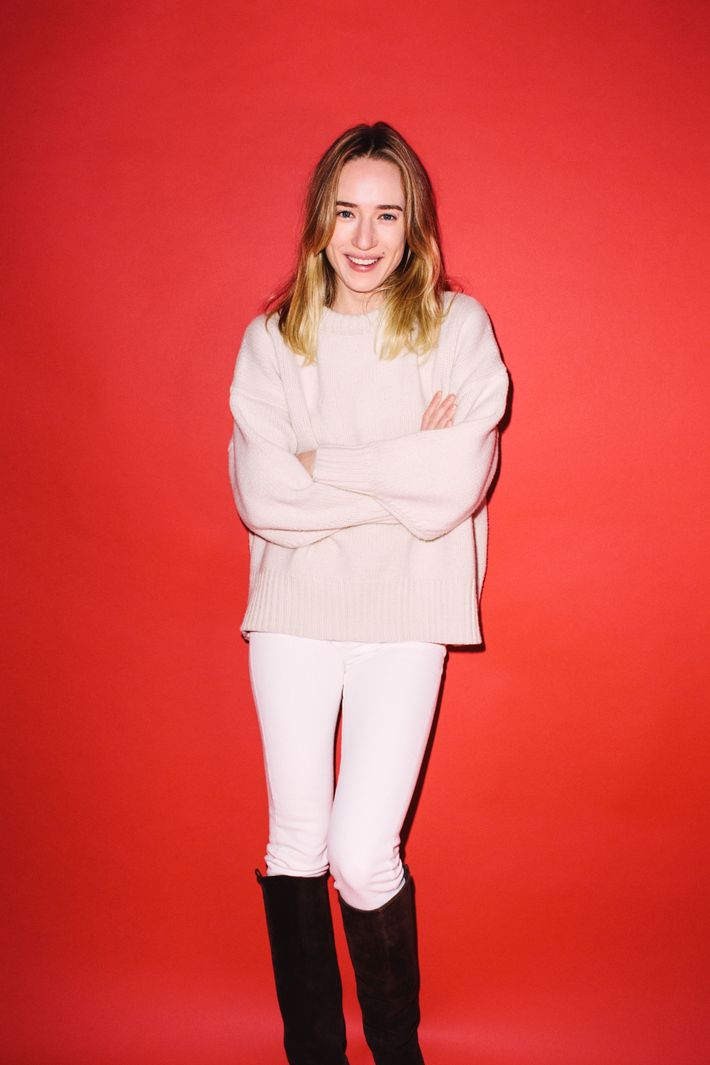 Along with running Ten, you do a lot of brand consulting and styling. How have you managed to balance it all?
You know, I'm constantly working on finding the balance, because I get super caught up in any project I'm working on. If I'm consulting, I want the client to feel like I'm super-available. But now, with the success of the collection that I do at Ron Herman in Japan, I want to give more attention to Ten. I'm working that out.
Through costume design and brand consulting and now running your own indie label, you've seen everything. Do you have any advice for someone who's just starting out?
This may be a five-part answer, but I think the most important thing to do is listen and develop some intuitive skills. To be really open and enthusiastic when you're working with people. I think my history of collaboration has made me easier to work with, whether it's a brand or factory. Being someone whom other people want to be around is maybe 80 percent of it.
Photographer: Eric T. White; Makeup and Hair: Tiffany Saxby using Makeup Forever and Davines at Factory Downtown; Manicure: Casandra Lamar using Revlon polish.