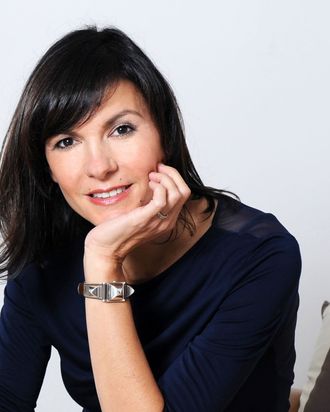 Photo: SOCIALSHUTTERBUG.com/Courtesy of Henri Bendel
This week, Henri Bendel is launching its new Luxe jewelry line: a collection of reasonably priced necklaces, pendants, cuffs, earrings, and rings designed to look far more expensive than they are. Made from semi-precious stones and Swarovski crystals set in color tones of 12K gold, rose gold, and rhodium, the collection integrates the traditional techniques of fine jewelry with a sleek, modern touch. "I told my team, 'If you have to question, is that real? then you know it belongs in our Luxe collection,'" explained Pina Ferlisi, the creative director at Henri Bendel (formerly of McQ). The result — which ranges from $48 to $248 — is a line of simple, delicate jewelry designed to become wardrobe staples. The Cut spoke with Ferlisi about the distinctive qualities of fine jewelry and her inspiration for the collection.
What was the impetus behind Luxe?
Basically, we wanted to create a collection of jewelry that almost felt real. When you look at fine jewelry, there are certain techniques that are used that make it distinctive, as opposed to a costume jewelry piece. The stones are prong set, they're set in wax, and there are certain colors: platinum or rose gold. We're using semi-precious stones or crystals that really appear to look like real diamonds, and pavé settings that are set like fine jewelry.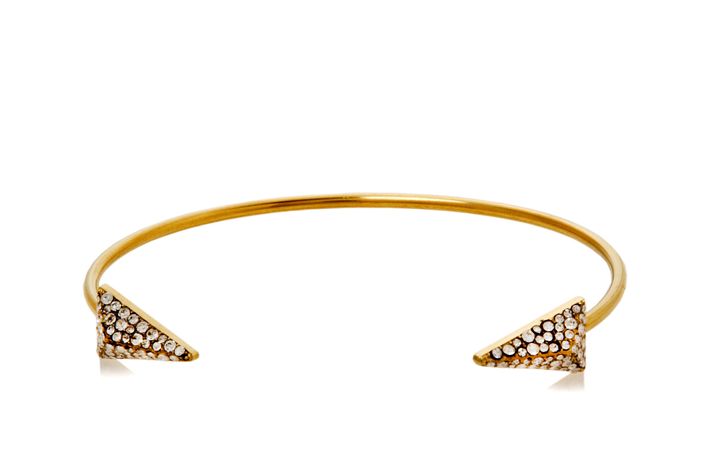 What qualities did you want to preserve in the collection?
Well, like the fine jewelry, it passes the test of time. The quality was really important, and the look — so you could integrate it easily with your real jewelry or your fashion jewelry, and wear it day or evening. It can be an everyday piece. It's less occasion based, and not like a totally blinged-out piece that's like a drama statement. It's a little more sophisticated and a little more delicate in look and feel, so you could almost trick your friends to think that you're wearing a brand-new diamond pavé ring, or whatever. It's the kind of thing where you're like, "Is it or isn't it real?" That was our filter.
What is your personal aesthetic like?
I guess I'm a little androgynous in my dress. It's simple, pared down. I'm a trouser girl, so it's always a skinny trouser, a blazer, a pea coat, a trench coat, with kind of an easy T-shirt-y top or something, but always a high heel. I guess chic tomboy.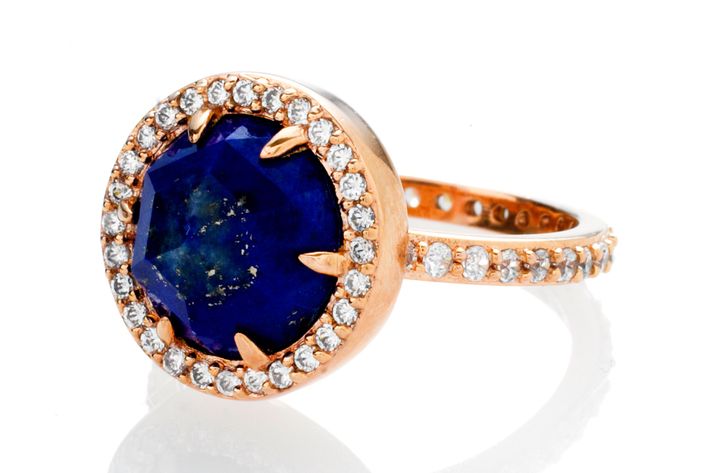 How did that influence the style of the collection?
Quite a bit, because I tend to like a simpler canvas, in terms of how I dress, so I like to wear jewelry. I like to wear a great cuff or a statement ring to punctuate — it's more about a style and an attitude, and the jewelry kind of rounds that out for me. I love a big, classic watch — I wear the same watch every day. I always have a Henri Bendel cuff, and sometimes I like to wear two — if I'm not wearing a watch, I wear one on each wrist, the same one. And I like a strong ring — although I'm into the multi-ring trend.
What jewelry trends are you most interested in?  
Something we've been seeing and talking about with the design team is how now girls are wearing a ring on every finger, and sometimes two rings on every finger. We're also talking about body jewelry — things that you would drape over a T-shirt, almost like a little jacket, but not really a jacket — it's single strands of little jewelry that you can wear in different ways. Or a ring that connects to a bracelet, with a beautiful little chain — so things where you're integrating two parts of the body.  We've seen a little bit of that with rings — like with what we call our double-down rings, which are the rings that kind of cover your entire finger — and ear cuffs.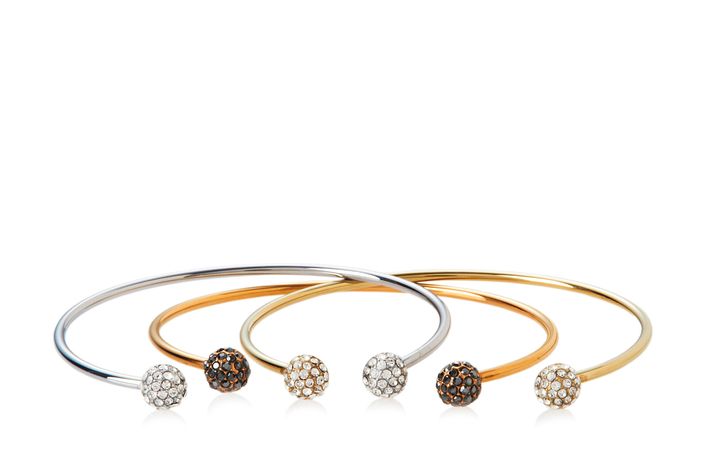 Where do you get your inspiration from?
Usually I look at pop culture a lot and what people wear on the streets. I also obviously love fashion, so I look at what people wear on the runways and all that, but I think I really look at what's happening in the world. I love Beyoncé and she loves jewelry. With musicians and rock stars, jewelry is a big part of who they are, so we're always looking at those cultural icons.