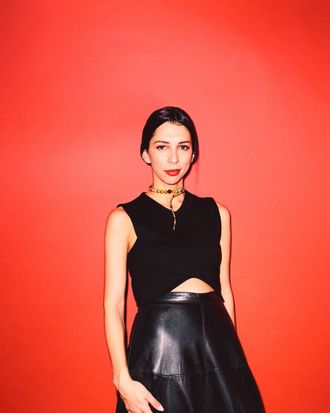 In the video for "XO," Beyoncé wore piles of gold jewelry — but it's one rattlesnakelike bracelet slithering up her wrist that stood out from the pack. It's the work of Paula Mendoza, a Colombian jewelry designer who, in only a few years, has amassed a loyal following among fashion editors and stylists.
A former journalist, Mendoza became interested in jewelry about a decade ago, and went to Peru to learn the craft. Soon after, she began producing pieces made from local materials at a studio in her hometown of Bogotá. In 2006, she moved to Washington, D.C., where she sold pieces to diplomats — but it wasn't until she moved to New York in 2012 that her recognizable serpentine pieces really took off. (This season, Net-a-Porter began carrying her namesake collection for the first time.)
Mendoza spoke to the Cut about how she got started, that time she thought she'd been Punk'd, and the power of Instagram.
How did you become a jewelry designer?
I started in Bogotá, Colombia, where I'm from. First, I studied journalism, and on the side I was doing some jewelry. I was visiting my ex-boyfriend in Boston, and I brought a couple of things I had made to sell. I figured I would get some pocket money and that's it. (It was very silly jewelry.) But then I went to this gallery and they loved it, and they started ordering from me on a monthly basis. I figured, This is pretty nice. Eventually, I quit my journalism job and went to Peru to get a better understanding of certain techniques (like filigree) and of working with serious metals. When I came back to Bogotá, I studied jewelry making. Then I launched my first real collection.
How did you land in Washington, D.C.?
I was determined to settle in the United States, so I visited Miami, Chicago, New York, and Washington. I had a friend who was working in the Colombian embassy, and she said they might be able to help me with an exhibition. At the embassy, I met my now ex-husband. It was love at first sight, and I moved to straight to Washington! We separated after three years, but I decided to stay in the States. At the time, Washington was amazing — meeting all the ambassadors. It was a great opportunity to build a [client base]. And moving from Colombia to the U.S., the culture is so different. Washington was easier to manage, initially, than New York.
What made you decide to finally move to New York, then?
In Washington, I took a course at the Corcoran Institute called Jewelry As a Sculpture. They teach you how to make pieces that complement your body without changing your body. It really pushed me to the next level. I said, Okay, now I'm going to make serious jewelry. I started working with emeralds — real stones — and gold. Everything started doing really well, and I started coming to New York more often.
So two and half years ago, I decided, "Okay, I'm ready for New York. Let's try!" In the beginning, it was really hard. Making and selling jewelry in New York is not easy if you don't have a lot of money or a business partner. I was in New York for six months and went back to Washington because I thought I wasn't ready yet. I wrote a business plan, and in three months I found an investor and was able to move back. And that's when everything changed. I started meeting the right people and selling to more [private] clients. Since I moved here, I've designed three collections. And Beyoncé wore the last collection. It was like, really amazing.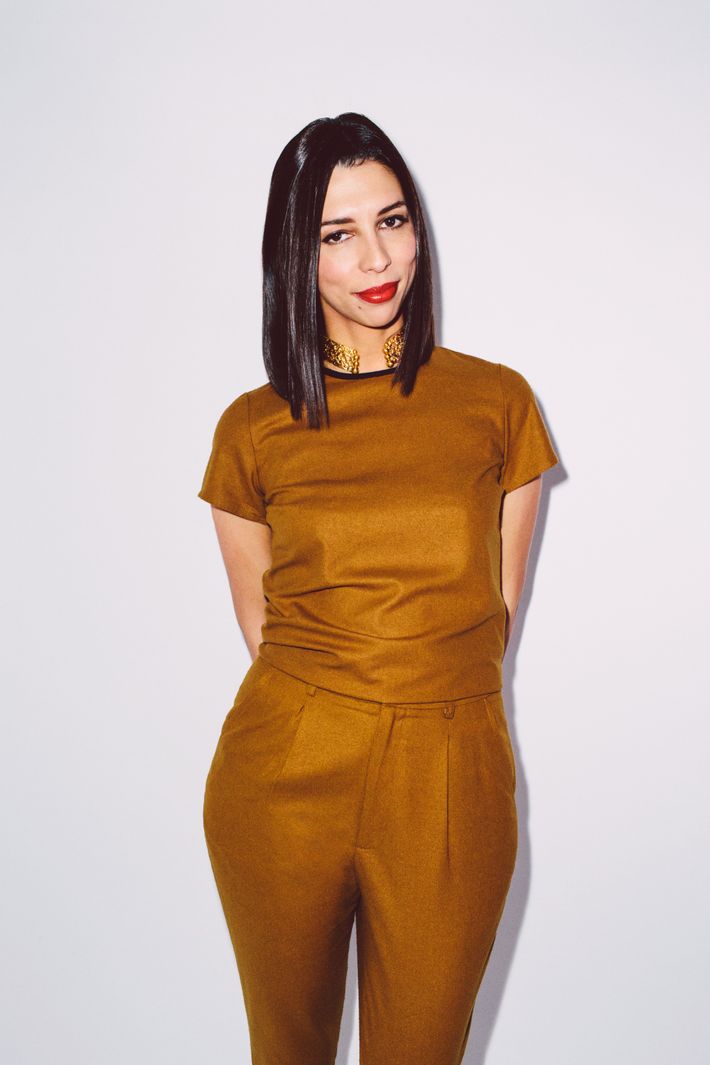 Did you know she was going to wear it beforehand?
No, no. I think my Instagram really changed my company on an amazing level. Stylists — including Beyoncé's — started following me on Instagram without me knowing. And then one day Lysa [Cooper, Beyoncé's stylist] sent me an email of screenshots of my Instagrams, requesting jewelry for Beyoncé's video. I was like, You have to be kidding me. This is a joke. This is Punk'd. I Googled her and found out that while she was absolutely real, she wasn't [just] Beyoncé's stylist, she was Kanye West's stylist. So we sent all the jewelry, and, in the first video, she didn't use anything. And for the Grammys she took so many things, and she didn't wear anything. But she used it for the "XO" video. This changed a lot of things.
This is your first season on Net-a-Porter. How did you get them to pay attention?
Net-A-Porter also happened because of Instagram. I push my Instagram like you have no idea. Just the jewelry. I don't post if I'm having a nice drink, or something. And it has to be worn by me. If I put it on other people, [the users] don't respond. It's a funny thing.
But back to buyers: I also push a lot. I send emails, press releases; and I go to events. I've been super-intense with that. I try to do it in a way that's not annoying, but I'm very … when I decide I want something, I am going to get it. So if I'm at a party and know the buyer is there, I'm going to get to the buyer and talk to him.
Your workshop is in Bogotá. Is your family involved with the business?
My mom manages the workshop. No one in my family was in the jewelry business before me, but I do have a lot of artistic blood. I go back for work about seven times year, which is fantastic because I get to see my family and friends.
Are all the gems sourced from Colombia?
Yes.
Are there a lot of jewelers based there?
We're a rich country in terms of gems and gold. The [suppliers] I work with in Bogotá have been in business forever. Great-grandparents, grandparents — so it's a tradition. In my workshop, I work with single mothers. It's a new program we started two years ago. And we have one man who is a single father. It's beautiful, because they're making things possible for me, and I'm helping them in a certain way.
Are there any dream retailers that you've yet to crack?
Bergdorf Goodman. I've been chasing them so much. The last thing I sent them, they were like, "Uh, can you please stop emailing us? We have your email. If we have interest we will send an email back." I was like, "Oh shit."

Photographer: Eric T. White; Makeup and Hair: Tiffany Saxby using Chanel Beauté and Davines at Factory Downtown; Manicure: Casandra Lamar using Revlon polish.