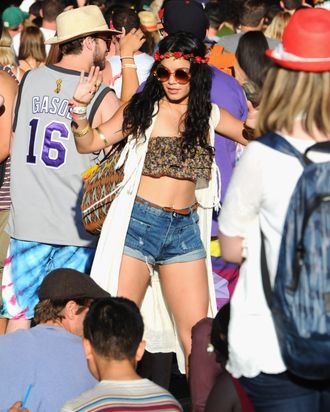 Photo: Michael Buckner/Getty Images
In addition to serving as America's premier beaded-fringe hell wagon, Coachella is also a source of income for its semi-famous attendants. Because wearing cutoffs and crocheted bras in the boiling mud should be worth something. The New York Daily News reports that neo-hippie Thumbelina Vanessa Hudgens will receive $15,000 from McDonald's to attend Coachella.
Other starlets are still searching for their Coachella "deals" — Kate Bosworth wants $30,000. Get her while you can, sponsors!