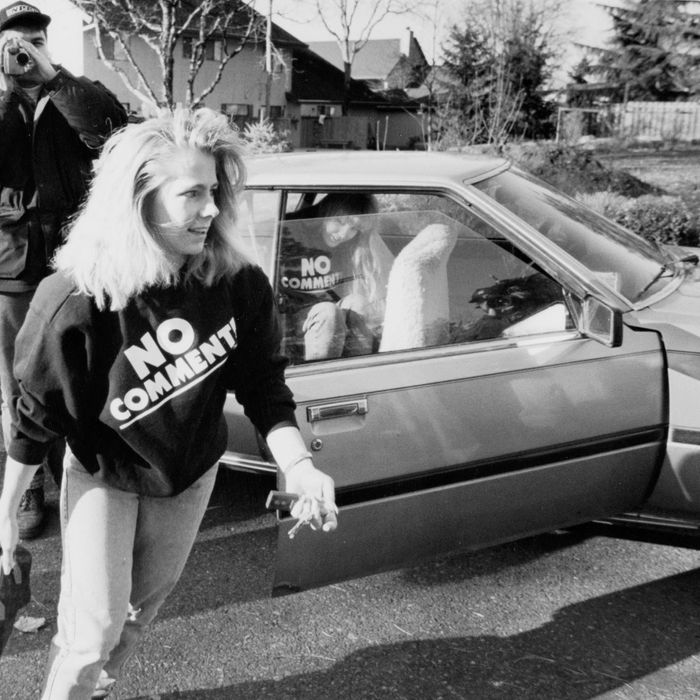 Photo: Steven Nehl/The Oregonian
This week only: Get your limited-edition, Tonya Harding–inspired "No Comment" sweatshirts on Etsy. The screen-printed garment is the brainchild of n+1 editor Dayna Tortorici and writer Durga Chew-Bose, who were inspired by the recent ESPN documentary The Price of Gold.
"There's a scene from the middle of the documentary where Tonya and some friends are getting out of a car, followed by paparazzi, wearing these sweatshirts it looks like they made themselves to fend off the press — black and bulky with NO COMMENT! across the chest," Tortorici told the Cut. Chew-Bose posted a screenshot of the sweatshirt on Instagram, to which Tortorici replied, "Dude lets make these." They recruited Teddy Blanks (a friend and a designer at CHIPS NY) to re-create the logo, and made a dozen to give to their friends.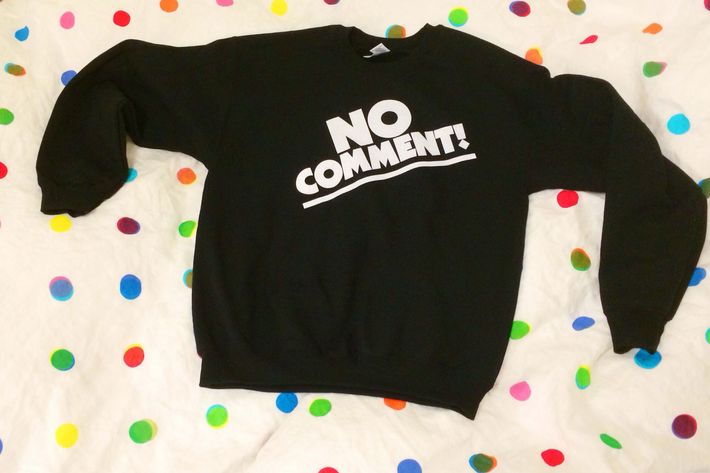 "I am totally a Tonya apologist," says Tortorici. "The scandal was informed by all kinds of prejudice … It's clear Tonya was guilty of knowing who was behind the attack and not telling the police right away — but it was a different time, and nobody seemed to stick up and say, Well, of course she didn't, she was married to an abusive man who threatened her."
Discovering that demand for the solidarity sweatshirts was significant — helped along by an Instagram shout-out from Lena Dunham — the creators decided to sell the shirts on Etsy for one week. "This is by no means a How to Make It in America scenario," Chew-Bose says. "Dayna and I just wanted to make them for whoever wants. And after this week, we'll stop." The sweatshirts, available for $60, will be on sale until April 7.