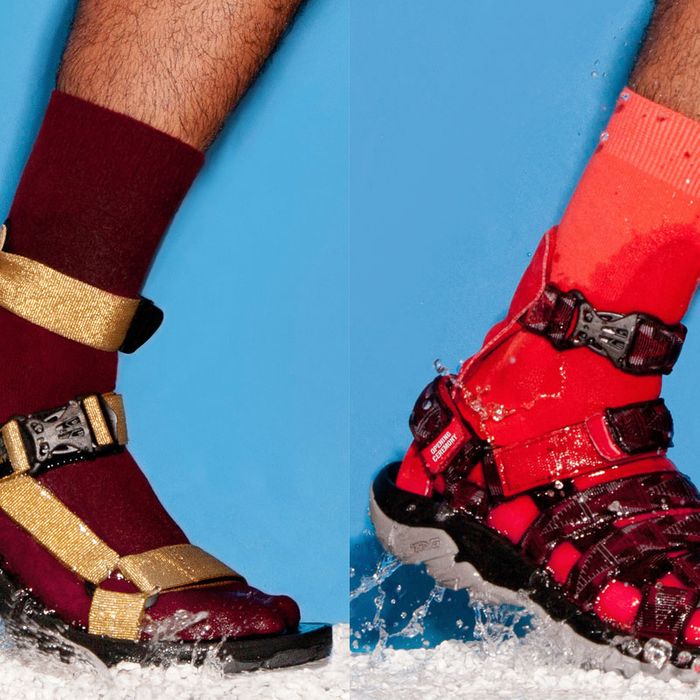 First, Furkenstocks yielded to Birkenstocks. Then Zuckerbergian shower slides started popping up in collections. Now Tevas, the crunchy sandal of yore, have gotten a vote of confidence from Opening Ceremony. Normcore strikes again!
Opening Ceremony will soon sell men's and women's styles, the brand announced today, which will hit both stores and its online store on May 23, with prices ranging from $70 to $90. The classic Hurricane sandal inspired two new, Humberto-and-Carol-approved versions, the Gladiator Hurricane and the Ultimate Hurricane. The third style in the collection is an archival design called the Psyclone.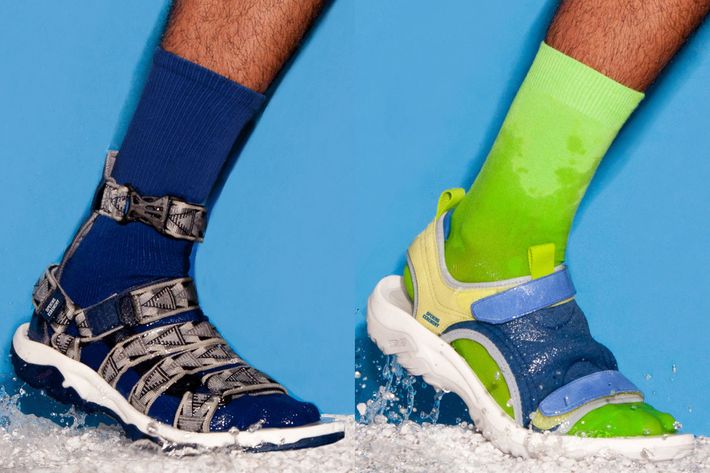 The retailer has already celebrated, of course, with a Coachella pool party. Because Tevas go really well with flower crowns?