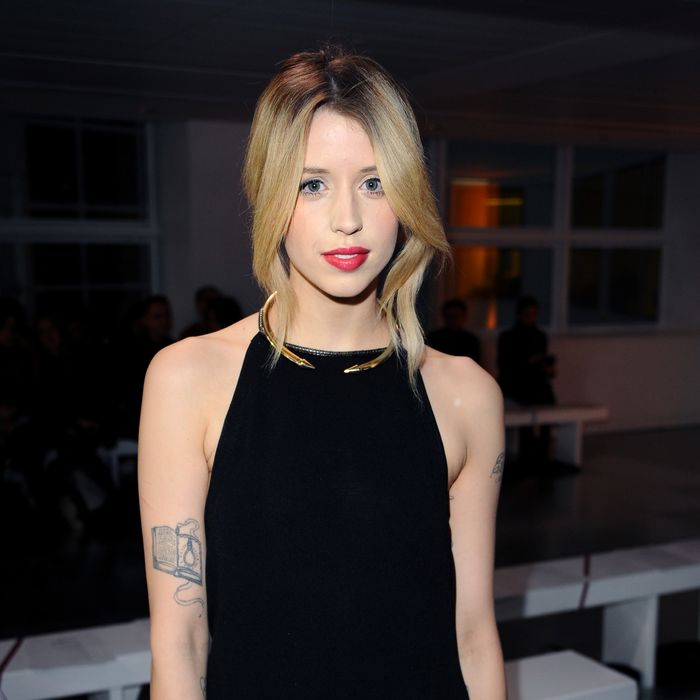 Photo: Anthony Harvey/Getty Images
Peaches Geldof's funeral is currently happening in Kent — at the same church where she was married in 2012 and where the funeral for her mother, Paula Yates, took place in 2000. According to the BBC, her sky-blue coffin — painted with a portrait of Geldof, her husband, Thomas Cohen, their two young children, and the family's two dogs — has already been carried inside.
The 25-year-old model, personality, and mother passed suddenly on April 7. The cause of death is still unknown. Her father, Bob Geldof, is set to deliver the eulogy for his daughter, whom he described in an earlier statement as the "wildest, funniest, cleverest, wittiest and the most bonkers of all of us." Her younger sister Pixie will also pay tribute during the private ceremony.