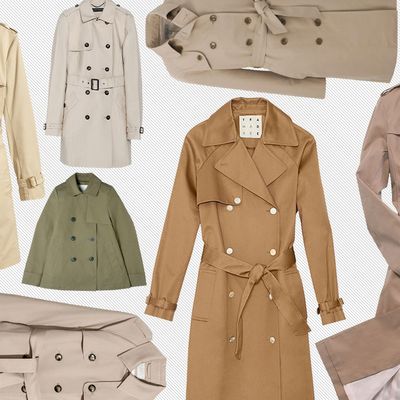 As the outerwear of choice for generations of detectives and film-noir heroines, a good trench transcends practicality — it's something both romantic and completely mysterious. Remember the climactic moment in Breakfast at Tiffany's when Holly Golightly and Fred kiss passionately in the middle of a torrential downpour, both in their beige trench coats? Or Catherine Deneuve in Les parapluies de Cherbourg? Inspired by classic film (and April showers), we took on the challenge of finding the best trench options currently on the market under $400 — each with classic silhouettes, neutral shades, and of course, good value. We test-drove a selection from Uniqlo, Zara, Trademark, and Brooks Brothers in pursuit of the perfect, classic trench. Click through our slideshow to see the results.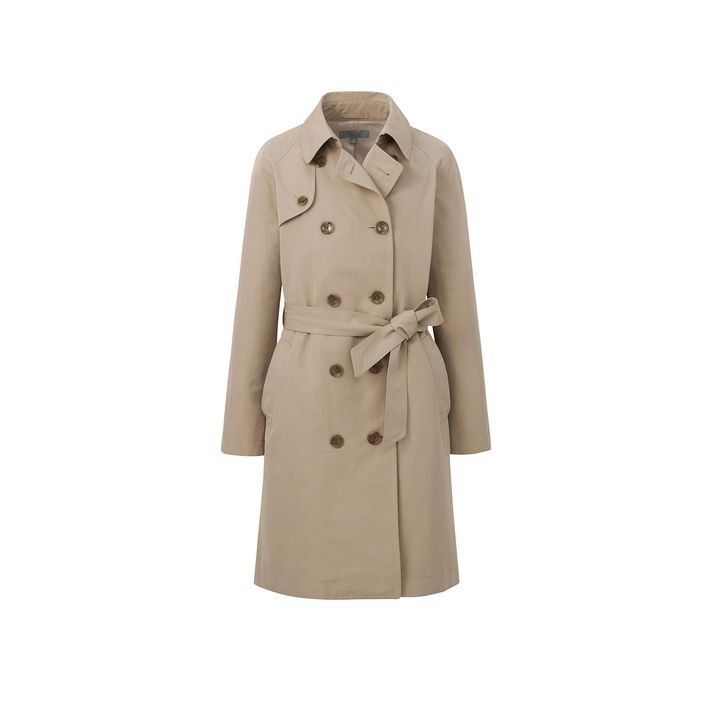 The Starter Trench: Uniqlo
If you're looking for a good trench on a budget, this is your best option. The hefty water-repellent fabric and classic style does the job, but make sure to take care of it by steaming or pressing it regularly.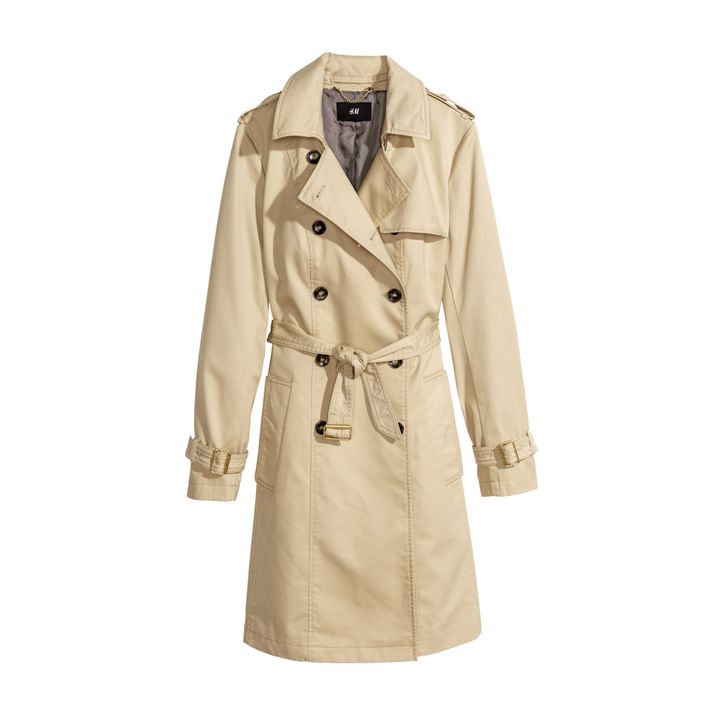 Not Going to Keep You Dry: H&M
The lighter shade makes this one perfect for the summer months, but the fabric seems too flimsy to take on torrential downpour. Plus, the buttons and hardware aren't much to look at either.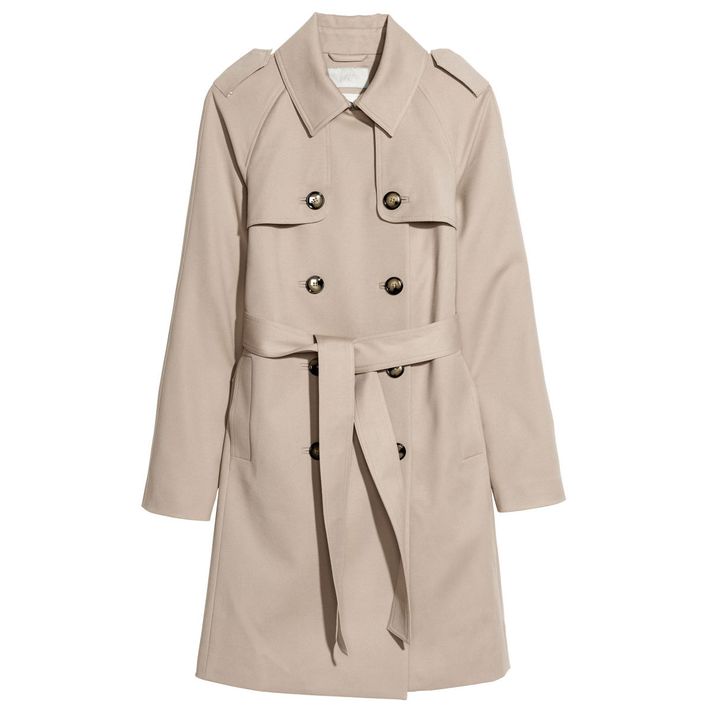 The Easiest to Style: H&M
With buttons in synthetic tortoiseshell and water-repellent cotton, this option offers slightly more heft. It was also the easiest to throw on in the morning, since it can go easily with almost anything.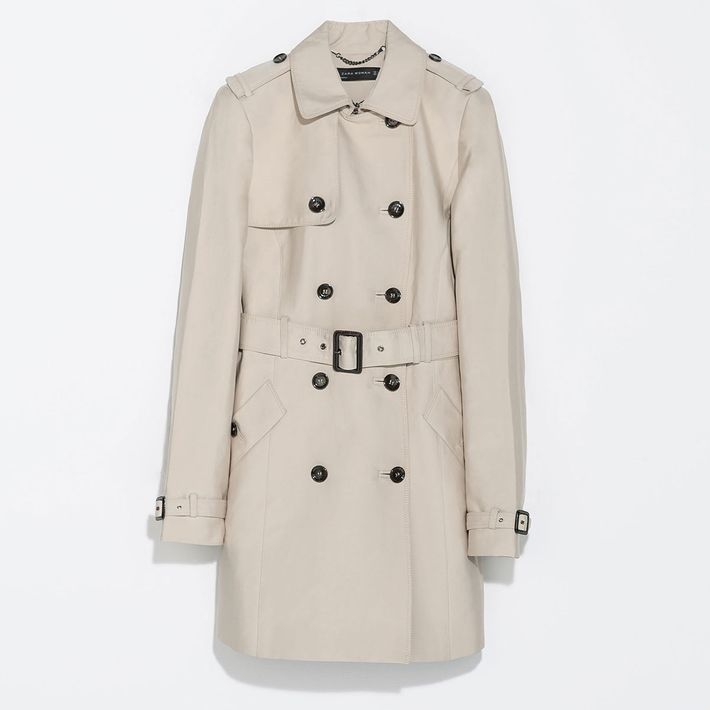 Looks Nicer Than It Is: Zara
Zara's water-repellent fabric, hardware, and buttons all have the look of a much nicer trench, but the nylon lining in the coat gives us pause — it seems like it would break and fray like crazy. Buy this one if you don't intend to wear a trench often — or if you're okay with having it relined by a tailor in the future.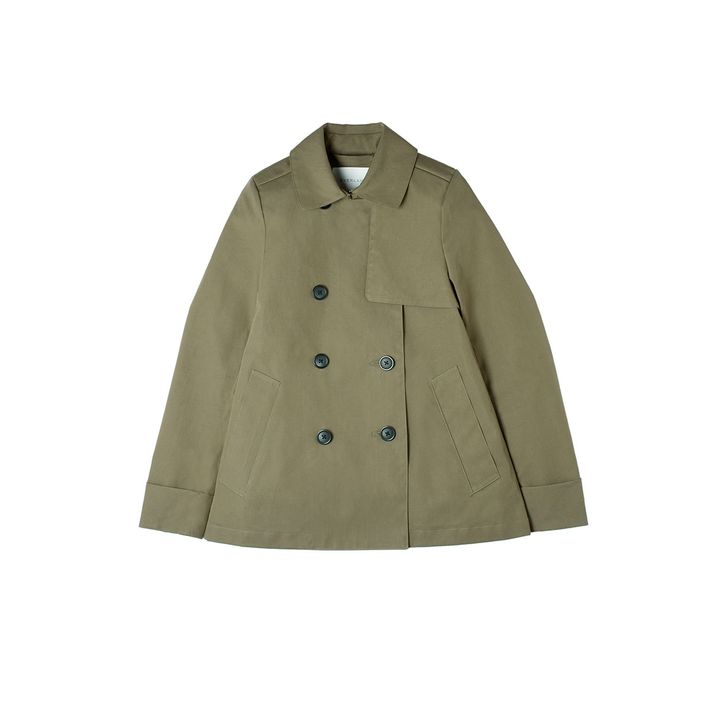 For the Belt Averse: Everlane
Don't like a cinched waist? Opt instead for Everlane's swing coat option, which hits just above the hip. Its water-resistant cotton does the job, but we can't help but wonder if it's too short to actually keep you dry.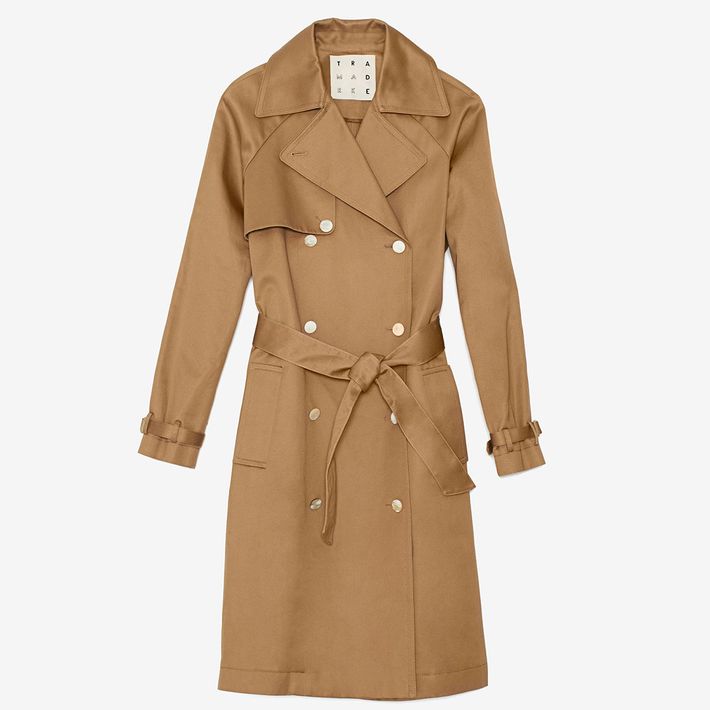 The Dressy Trench: Trademark
With gold buttons and a rich caramel color, Trademark's version is easy to like — but it's the heft of the material that makes it as practical as it is beautiful.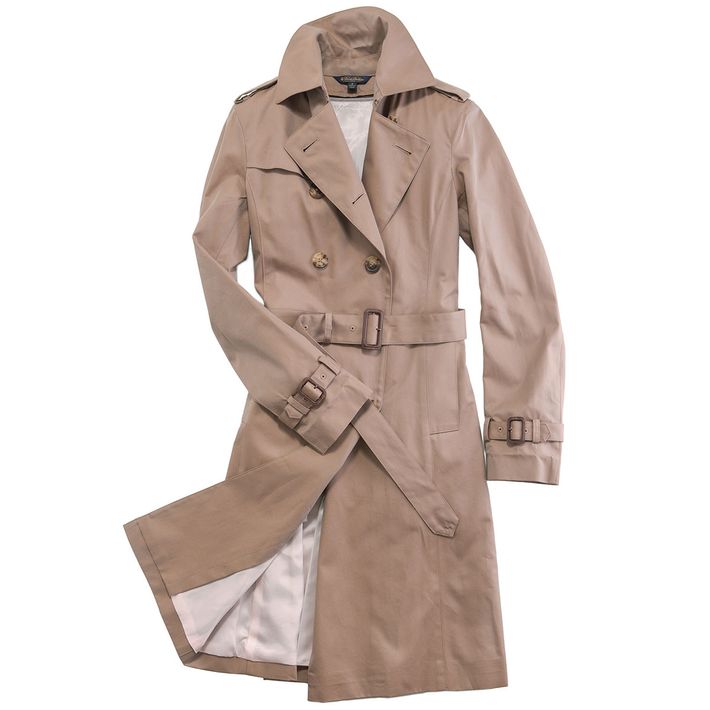 Playing the Long Game: Brooks Brothers
This water-repellent trench sports real horn buttons and a removable wool lining that can be worn during colder weather. It may be a splurge, but this particular shade of beige looks good in both spring and autumn. But what sets it apart is the overall quality of the piece: It should last a generation or two.