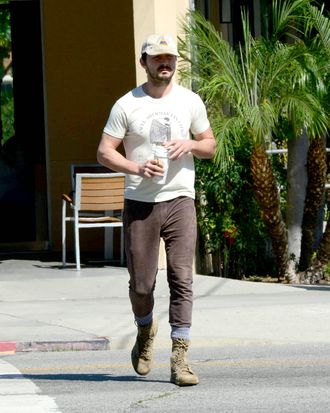 Photo: SMXRF/Star Max/Getty Images
When a Shia LaBeouf finds the thing that he loves, a Shia LaBeouf cherishes it. He lives in it, he swims in it, he breathes in it, he stretches his legs in it.
The astute observers at College Humor noticed that Shia LaBoeuf has been wearing the same damn pair of pants all the time for the past few months. It is a soft, tight, tan man-pant. It appears velvety. It matches a variety of shirts and socks. It has been animated as a GIF, which you should view.
Just an everyday pant for an everyday Shia.