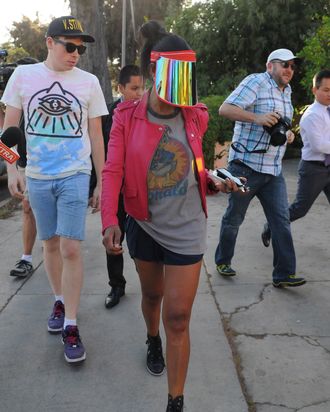 Photo: Splash News/Corbis
Perhaps you'd like to divert attention from yourself while at the same time attracting all the attention to yourself? Home-recording enthusiast and budding fashion icon V. Stiviano has found the happy medium of those two warring impulses with the face-covering sun visor she has been wearing in public since all that stuff went down with her ex-boyfriend. Like a balaclava made of shatterproof plastic, this accessory protects her identity while making crystal clear that this is she, the woman in the ridiculous visor. So how did we get from a world where visors were utilitarian items worn to shade delicate eyes from the sun to a world where visors are terrifying, face-obscuring, rainbow-colored masks that simultaneously terrify and delight? Here, a partial history. As with most trends, both Anna Wintour and Daft Punk are involved.
The term visor (alternative spelling: vizor!) originated in the 1300's, and comes from visage in French.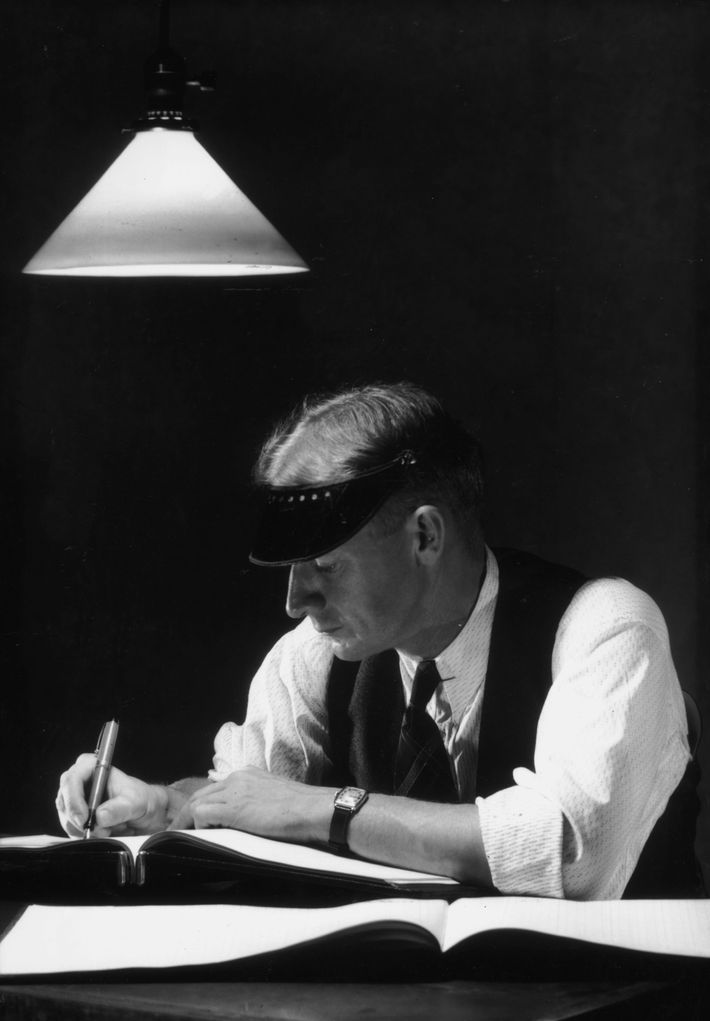 Old-timey accountants wore green celluloid eyeshades to protect from eyestrain. Call it Bartleby chic! (This trend also extended to cartoon waterfowl, in the form of Scrooge McDuck.)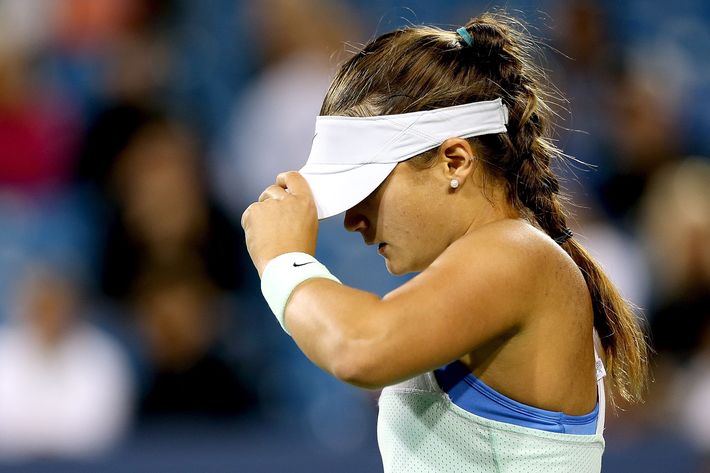 Tennis players wear them.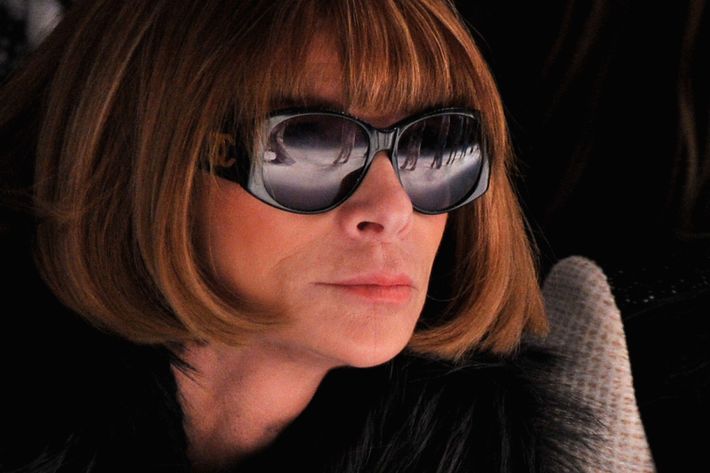 Anna Wintour loves tennis. And she loves covering large portions of her face with giant sunglasses. Hmmm.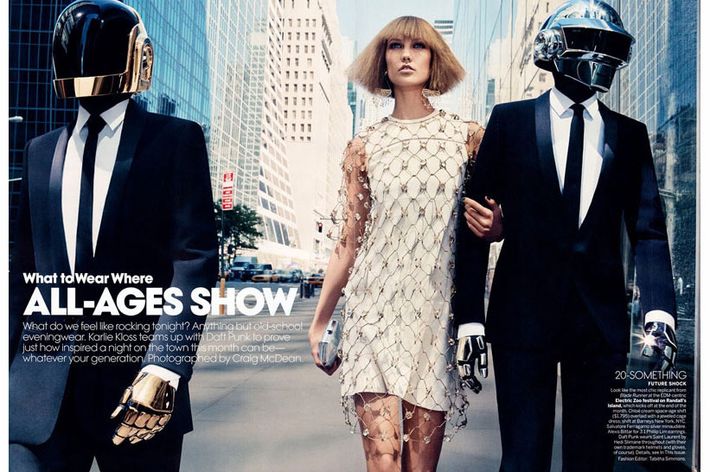 She put helmet-wearing duo Daft Punk, whom some have been calling a Stiviano style reference, in the pages of Vogue alongside a helmet-haired Karlie Kloss, officially cementing the look as the pinnacle of fashionable face obstruction.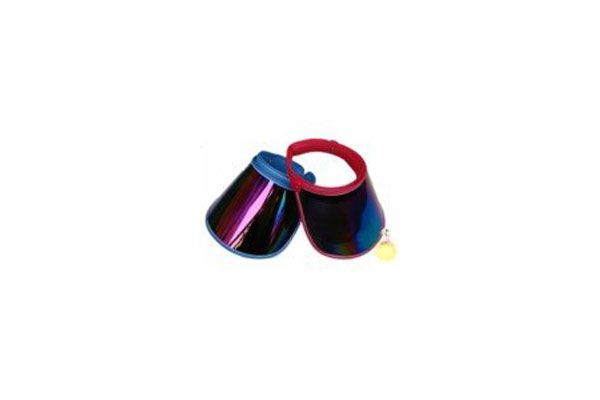 Stiviano's particular style of sun visor is quite popular in Asia. A 2004 blog post cited it as being a "craze" in China. The closest style to the Stiviano Visor we can find on Amazon is this one. It is sold out, a phenomenon possibly related to her popularity, or just indicative of the world's overall shortage of visors.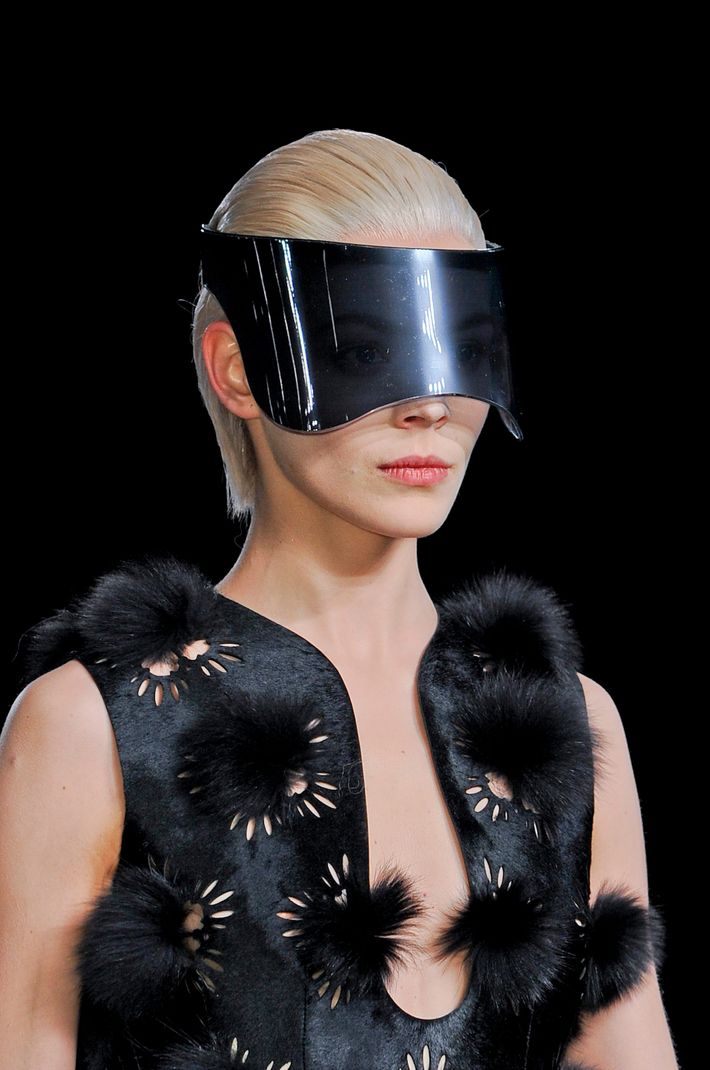 But you still have plenty of options if you want to rock the look! Let this photo from Alexander McQueen's fall 2012 show be your inspiration.