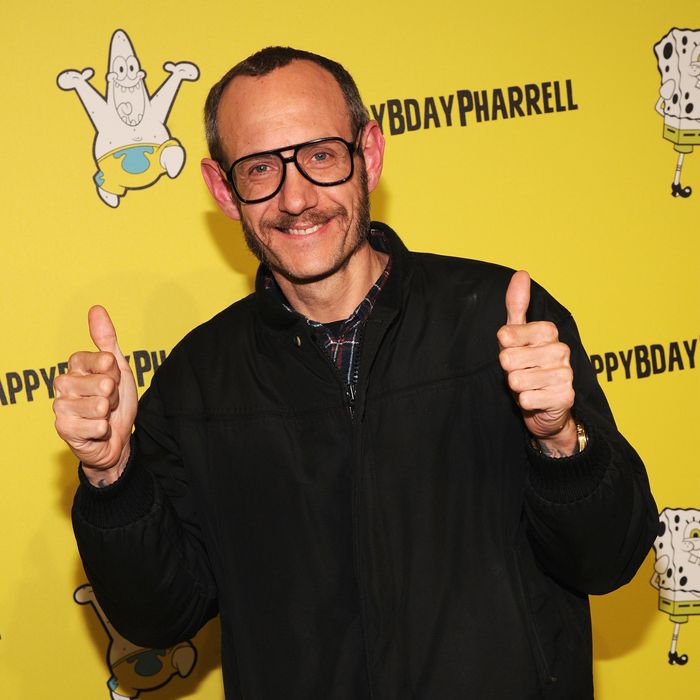 Photo: Bryan Bedder/Getty Images
Over the weekend, model Emma Appleton tweeted a screenshot of a Facebook message allegedly sent by photographer Terry Richardson offering the chance to appear in a Vogue shoot in exchange for sex.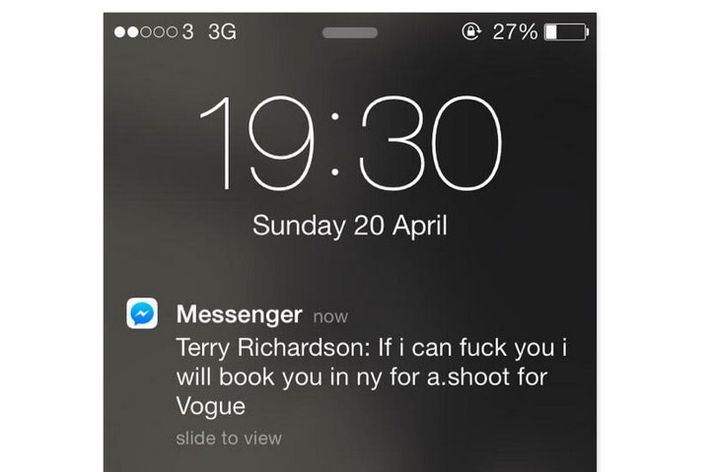 This comes on the heels of other highly publicized allegations of sexual coercion from another model, Charlotte Waters. While there is no proof this message is actually from Richardson, Vogue's communications director Hildy Kuryk issued a statement to BuzzFeed: "We have no plans to work with him in the future."
Candice Marks, a spokesperson for Richardson, also responded to the allegations: "This is obviously a fake," she said. "Terry did not send this text." Appleton has since removed the image from her Twitter account to avoid "attention and abuse," she tells BuzzFeed.