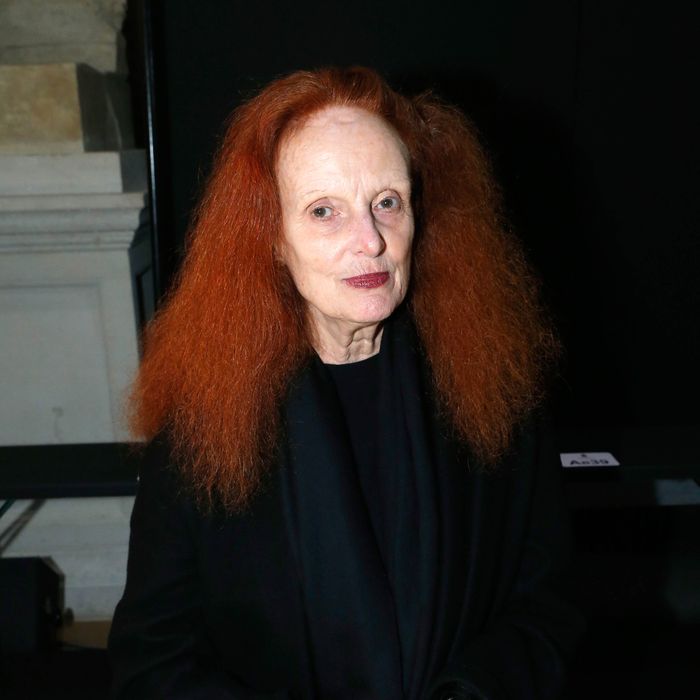 Photo: Rindoff Petroff/Dufour/Getty Images
Anna Wintour was the recipient of all the praise, incredulity, and criticism that followed the Kim and Kanye Vogue cover, but as the Financial Times' Vanessa Friedman found out, Grace Coddington was the real mastermind behind the Kimye cover all along. Coddington explains the thought process that launched a thousand think pieces:
"There was a wedding story to be done. And Anna probably had them in mind, because she had been seeing a lot of Kanye, so she said, 'Maybe we should shoot it on lookalikes.' And I thought, 'Why not just do it on the real thing? This is Vogue.' And I do think Kim Kardashian represents this moment in our culture. I'm fascinated by her, in the same way I'm fascinated by the people I see on the street or the subway.
So now the world knows whom to blame, congratulate, laud, crown, and send flowers or hate mail to — once they've finished sorting out all of those complex feelings.