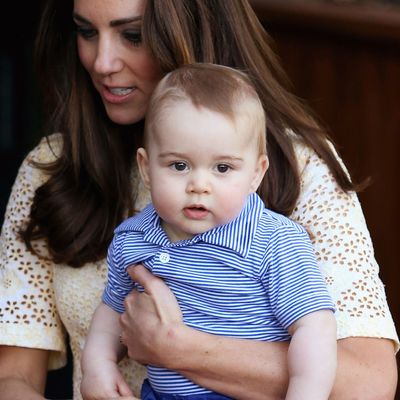 Photo: Chris Jackson/Getty Images
The Times "Fashion & Style" section has christened a cherubic 9-month-old as a breakout style icon — a young lad who, according to the paper of record, has now ascended the ranks of fellow famous well-dressed babies like North West and Blue Ivy Carter. His name is Prince George.
Since he showed off his collection of Bonpoint onesies, baby-blue baby sweaters, and royal-blue cargo shorts during the Royal Australian tour, sales of those products have gone through the roof. In short: If Prince George wears an Annafie sailboat romper, all the world's babies wear Annafie sailboat rompers.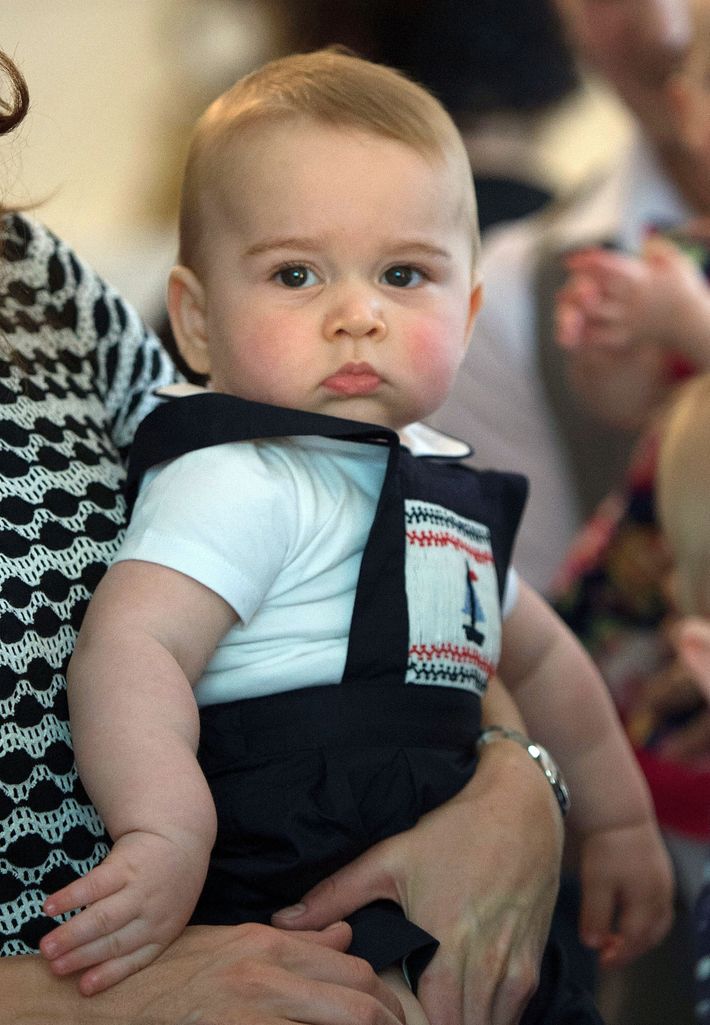 It's pretty impressive that at barely a year old, he's already sporting more hair than his dad and pushing sales of casualwear like his fashion-plate mother — but can anyone tell whether this is his Blue Steel face or he just needs a royal diapey change?