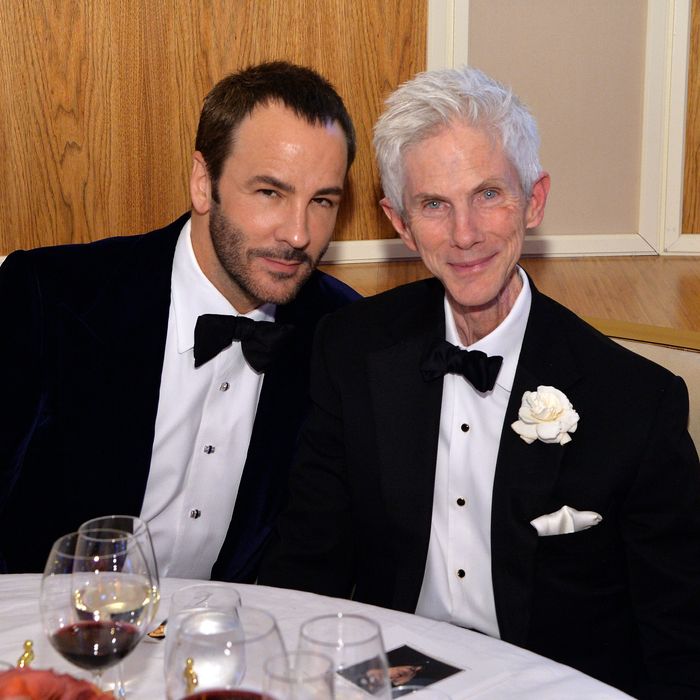 Photo: Larry Busacca/VF14/Getty Images
Mazel tov to Tom Ford and his partner of 27 years, Richard Buckley. Apparently, the two got under-the-radar hitched in a wedding that — one can only hope — included fancy velvet sneakers.
Ford casually revealed the news during a talk last night in London as part of Apple's Fashion in Conversation series.
"We are now married, which is nice," he said. "I know that was just made legal in the U.K., which is great; we were married in the States." The two met in 1986, when Buckley was the fashion editor at Women's Wear Daily. He told the paper, "I went to a fashion show and this silver-haired guy was staring at me with these piercing water-blue eyes. It scared me because I absolutely saw and knew my entire future."
The two have a son, Alexander John, who was born in 2012.