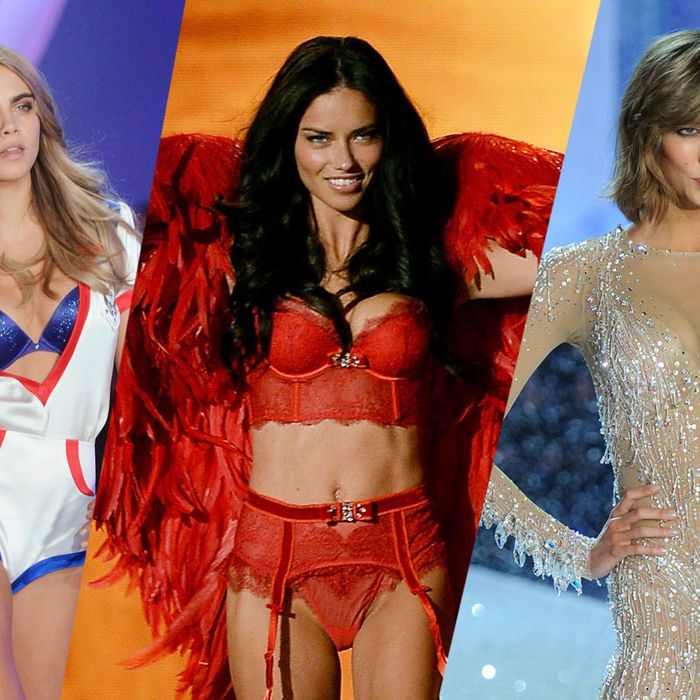 LONDON — The Victoria's Secret fashion show — also known as the world's least secret, least fashion-related runway event — will be held in London instead of New York next winter.
The announcement was made this morning at a fiercely guarded press conference at the New Bond Street store. The invitation was marked "confidential" and the security team was so serious and efficient that we could have been walking into an audience with the president. But instead of Obama, we got the far more glittery duo of Adriana Lima and Candice Swanepoel, accompanied by chief marketing officer Ed Razek.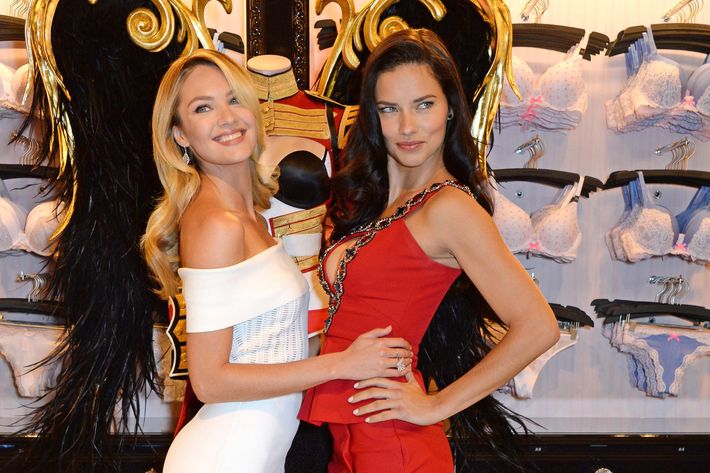 Lima (wearing exactly what any of us would choose for a breakfast event: a jeweled cut-out dress with generous sideboob) revealed the big news: "We are very excited to be here today because we have this great announcement to make. The Victoria's Secret fashion show is the biggest fashion event in the world, and we're very proud and honored to announce that we're heading to London this year."
The brand has been plotting the move since 1998, but according to Razek, "Candidly, in 1998 when we came to London, no one knew who we were." Things have since changed, he explained. "We've started opening stores in London — I think we've got six stores in Great Britain at the moment and we hope to open more here … We found a good [show] location that made sense in Earls Court. It just kind of all came together this year."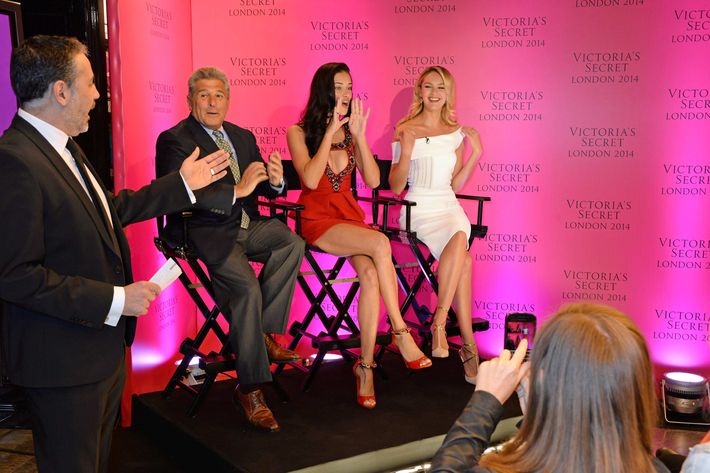 The designs for the December 2 show are already well underway, though Razek said none of the performing artists have been booked yet. A journalist raised a hand to ask whether Cara Delevingne would be returning to the runway. "I'll let you in on a secret," replied Razek. "I told Cara a week ago that we were coming to do this, and I told her to save the date. She was excited about it."
But Lima seemed more interested in which Brits would be in the audience for the show. "There are a bunch that we'd like to invite," she said, giggling. "I'd love to see Elton John because I'm a big fan — I really love him. Hopefully, also — I'd like to invite Prince Harry."
This could theoretically be the year that bejeweled underwear and sparkly butt-cheeks get the royal stamp of approval — because if we know Harry, he won't be able to turn down an invitation like that.