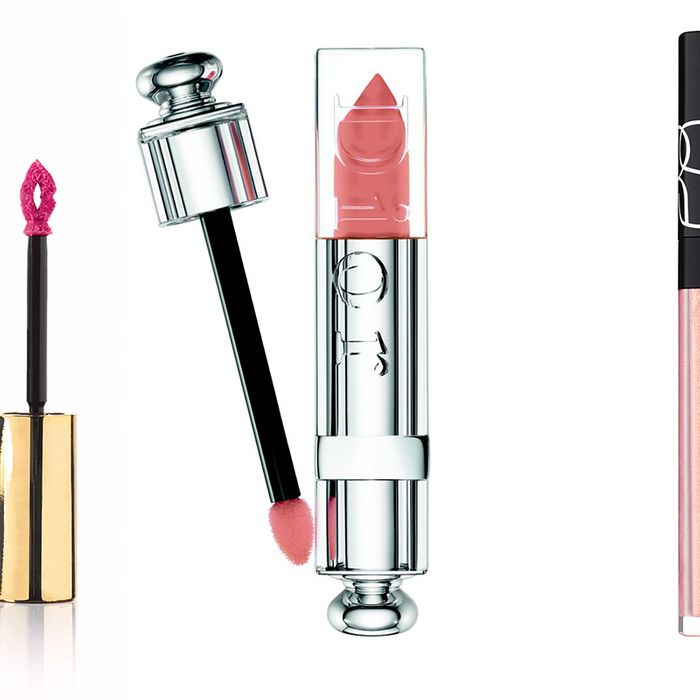 When I asked the Cut, "Who wants to participate in a spring-lip-gloss testing session?" I was met with more silence than if I'd asked, "Who wants to see Shia LaBeouf in man-leggings?" Lip gloss has unpleasant associations with sticky backpacks, Paris Hilton beauty secrets, and the specific sheen of adult films. But when I promised everyone that this season's lip-gloss formulations were different — less glossy, less porny, more lip stain than lip gloss — five Cut editors agreed to lend their lips for testing. Click through for our official verdict on five of spring's newest glosses.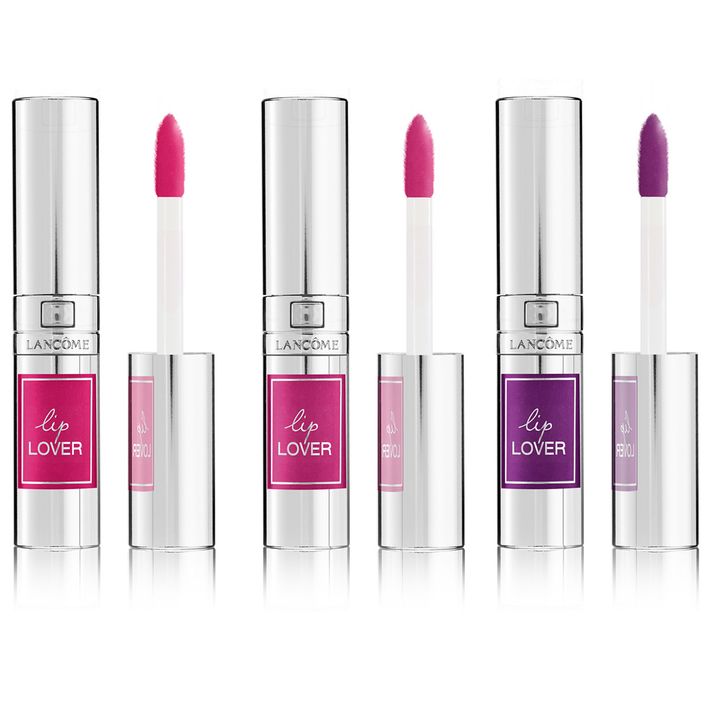 Lip Lover by Lancôme
Véronique Hyland, fashion news editor: I don't think I've worn lip gloss since Lil' Mama bragged that hers was "poppin'." So when Kathleen [Hou] waved a Lancôme bag full of them over the cubicle wall, I was dubious. Sticky, goopy, redolent of unholy, possibly genetically modified fruit combinations — this was the lip gloss that I knew in the days when I wore rhinestone sunglasses and Juicy Couture. Thankfully, Lancôme's Lip Lover glosses proved mercifully un-sticky, with the consistency of a very light stain. I loved the dark violet, Framboise Etoile, for a goth-with-a-day-job look. I wore bright-pink Bouquet Final (yikes, that title — what is this, Camille?) to perform "Hit 'Em Up Style (Oops)" at karaoke. This seemed appropriate, because the only thing Blu Cantrell loves more than a shiny Bratz-doll pout is shattering her exes' credit ratings. However, while the tubes weren't offensively glossy, the color payoff was light. The faintness of the color makes application hard to screw up, but it also doesn't make for a ton of impact.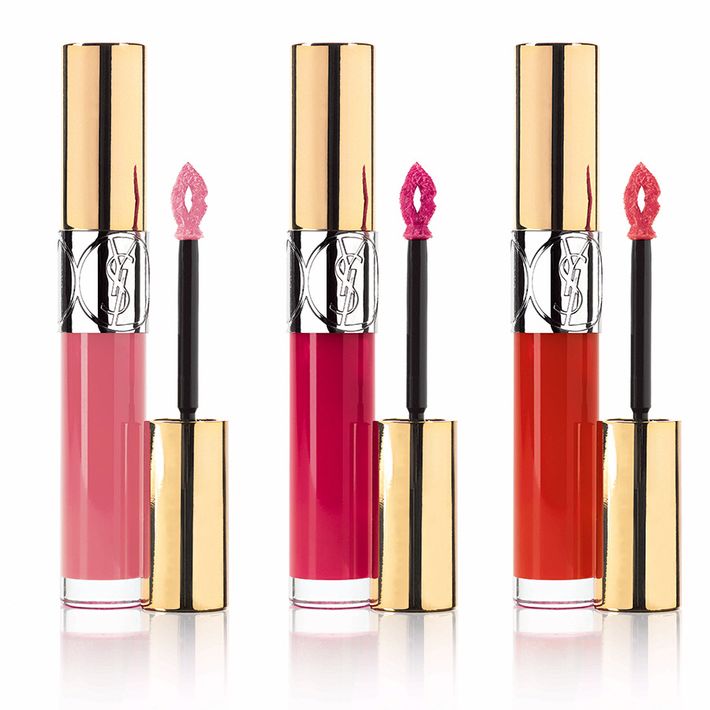 Gloss Volupté by Yves Saint Laurent
Kathleen Hou, beauty editor: I consider Yves Saint Laurent's new glosses to be like the beauty antidote to normcore. They're glittery, glossy, and smell like fruit (exactly like YSL's best-selling Gloss Volupté Sheer Candy). After years of nothing but matte, high-pigment lip options, they felt refreshing. But I had some trepidation. Most of my teen years were spent ensnared in a sticky cobweb of hair-gloss and, unlike the No Doubt song, I do not want to be walking into them again. Thankfully, although tacky in texture, these glosses aren't sticky. The color payoff, while not quite that of lipstick, is strong enough so that it looks grown-up, rather than juvenile.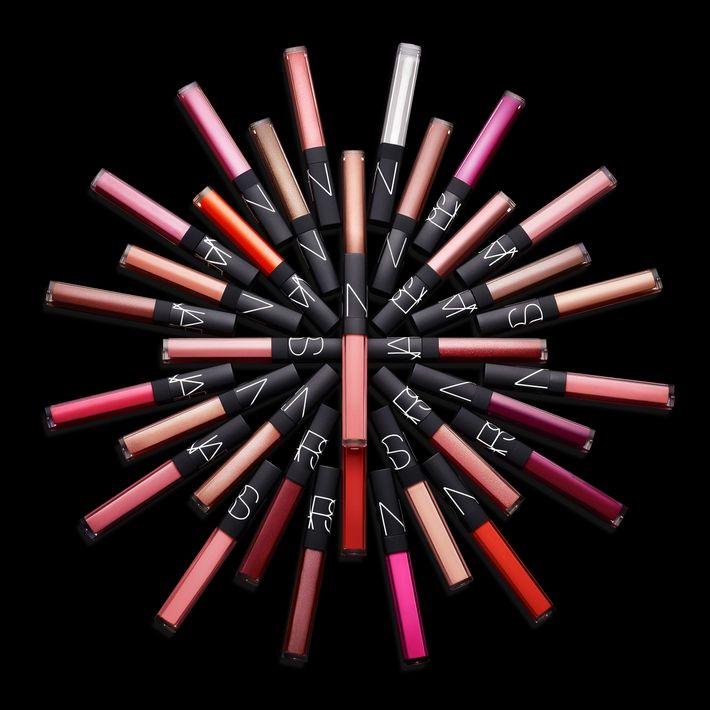 Lip Gloss by NARS
Stella Bugbee, editorial director: Except for a brief period in the early '00s when things got a little too "glassy," I have always loved lip gloss for everyday lip color that is faint but flattering and not drying. Teen of the '90s that I am, I like to lay a foundation of matte lip pencil then layer the sheer glosses. Of the rainbow of new NARS shades that launched this month, Sixties Fan has become my go-to. One swipe of the wand feels nourishing and casual, while two or three starts to get more glamorous.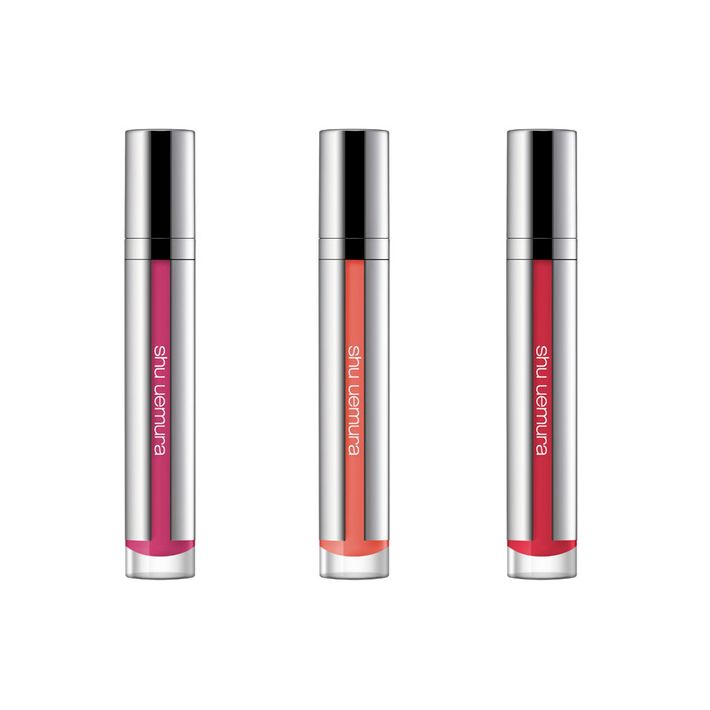 Tint in Gelato by Shu Uemura
Veronica Gledhill, senior market editor: I do not like lip glosses. The look and feeling of jam on my lips is just something I will never aspire to. With that said, I was impressed by the pigmented color of Shu Uemura's Tint in Gelato (in Cassis Delight). A little bit goes such a long way, without having that thick, glazed feel. I also was impressed by the tinting effect, which allowed for long-wear color that gradually, gracefully faded as the day progressed. Because of the tint, I could also easily envision it being used as a good blush. Just a tiny dot blended in under the apples of the cheek lends a natural-looking, bright glow that stays put.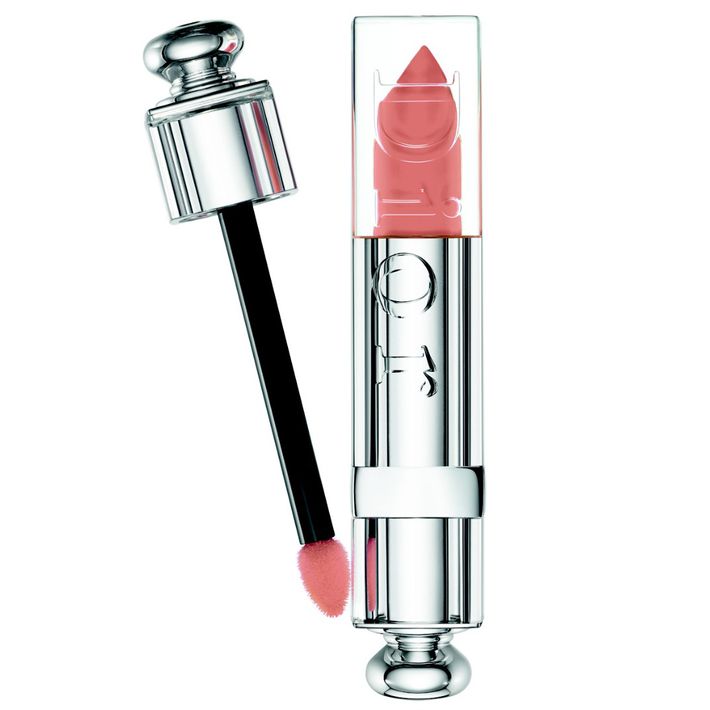 Dior Addict Fluid Stick by Dior
Isabel Wilkinson, senior editor: I am not a lipstick person. It just looks terrible on me. Unlike everyone else around here, I have always worn clear glosses and chapsticks that — with the exception of my bright, middle-school Juicy Tubes phase — never have any color. So when Kathleen announced that bright lip glosses were making a comeback this spring and proposed a group sampling, I was a little bit hesitant. I chose two of the nudest nudes on the Dior Addict docket — Mirage and Whisper Beige. They swiped on easily enough, with a kind of foundation sponge at the end of a two-inch handle. I mistakenly caked on Mirage first, and my lips looked bright orange. But once blotted significantly, it was the perfect peachy color. I then applied a dab of the Whisper Beige on top, and it looked even better. When mixed together they looked great, if not a little uncharacteristic. But the main trick I learned when applying these: everything in moderation. A little goes a looong way.