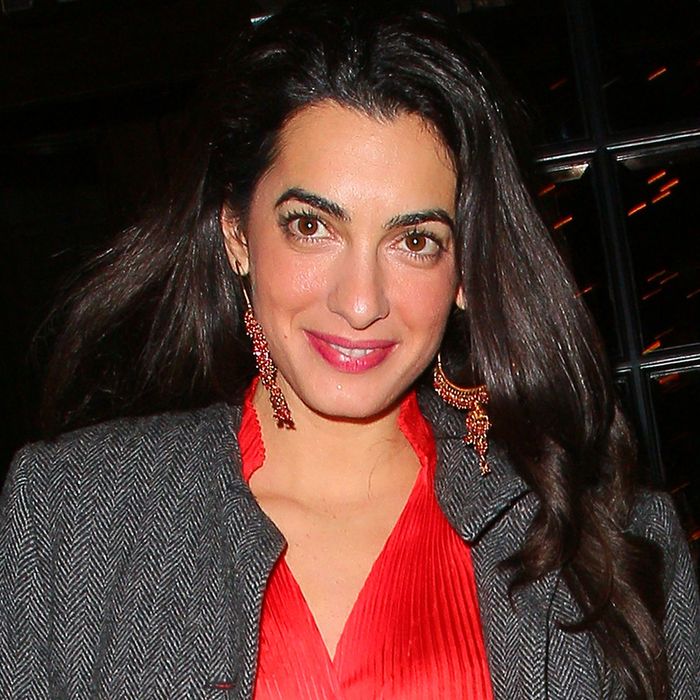 Photo: Mark Robert Milan/FilmMagic
George Clooney is engaged to girlfriend Amal Alamuddin, and news outlets are scrambling to explain how the Lebanese-British human rights lawyer managed to "snag" and "tame" America's most prominent commitment-phobe — a man who, we are now reminded, elected not to wed a professional wrestler, a Dancing with the Stars competitor, and a Las Vegas cocktail waitress.
Perhaps what we should really be asking is: How did Clooney manage to snag her?
Alamuddin is 36 and speaks French and Arabic, and her English is probably very posh, because she studied at Oxford and NYU Law. Clooney, 52, did a silly voice in O Brother, Where Art Thou?
Alamuddin was named the hottest barrister in London in 2013; Clooney hasn't been the  "Sexiest Man Alive" since 2006.
Alamuddin looks a glamorous hybrid of Anne Hathaway and Huma Abedin, even when her hair is wet.
Even when she's super embarrassed.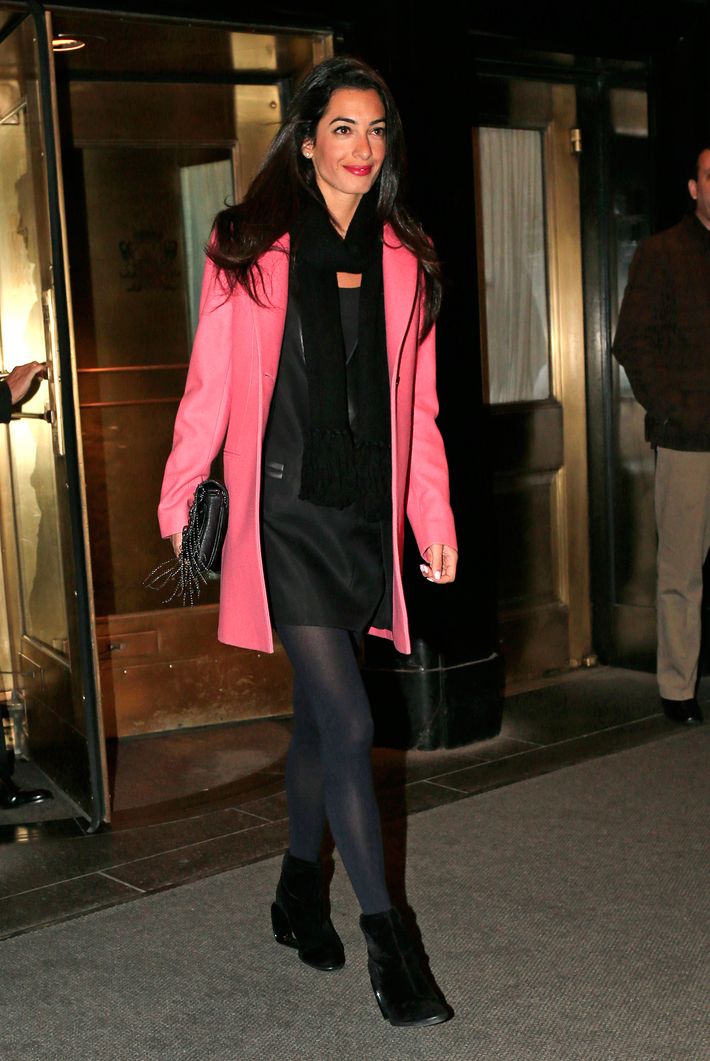 She has the regal grace of Carolyn Bessette but possibly with even better style?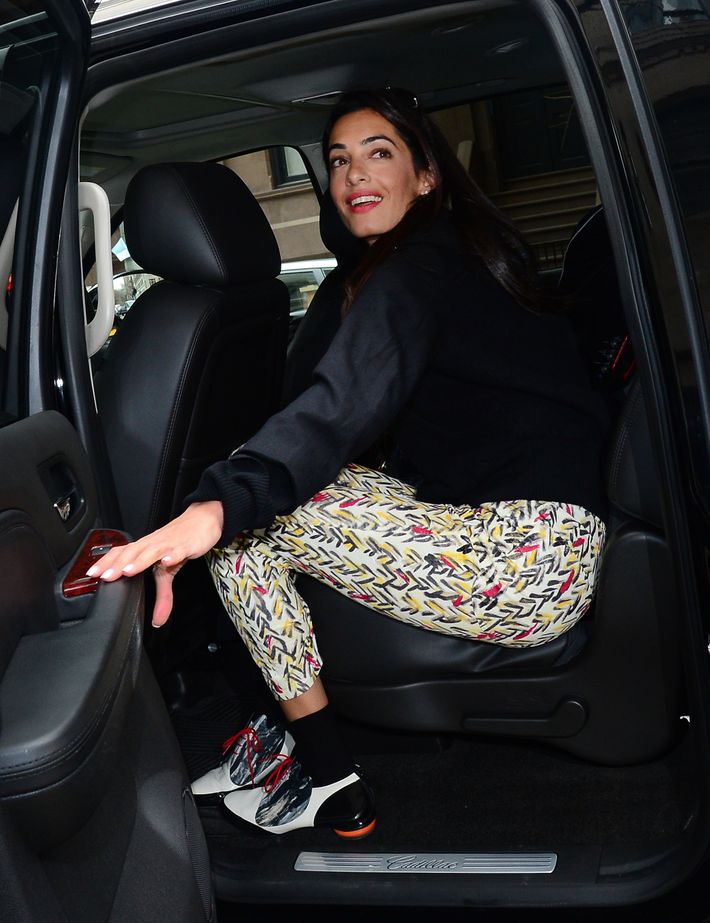 Not to mention impeccable brow game.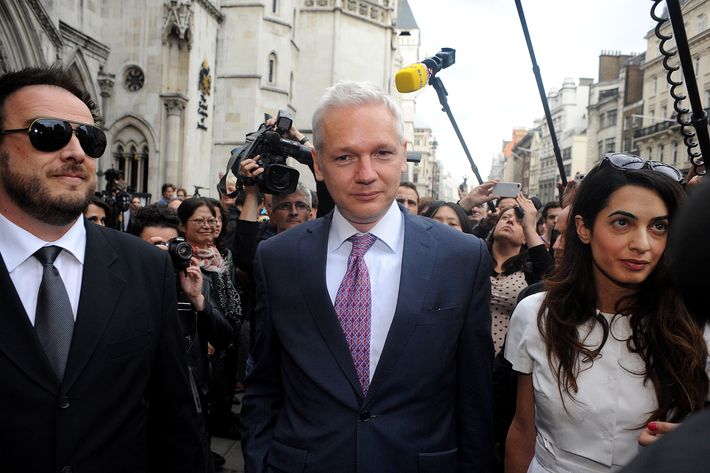 The daughter of the Diane Sawyer of Lebanon, Alamuddin served as an advisor to Kofi Annan on Syria. At leading human rights firm Doughty Street Chambers, her clients include former Libyan intelligence chief Abdullah Al Senussi, former Ukrainian Prime Minister Yulia Tymoshenko, Julian Assange, and the state of Cambodia. Clooney won a prize for playing a CIA operative in the Middle East in a movie.