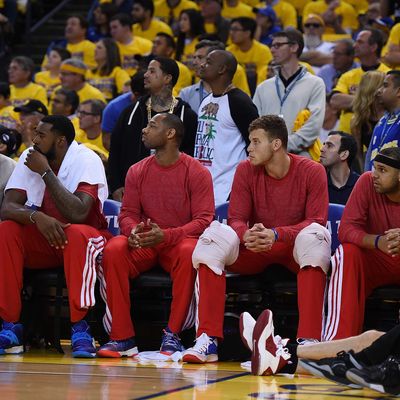 Photo: Thearon W. Henderson/2014 Getty Images
Today, NBA commissioner Adam Silver banned Clippers owner Donald Sterling from the NBA for life. (An investigation found that it was indeed Sterling's voice making the racist statements recorded by then-girlfriend V. Stiviano.) On Sunday, Clippers players had showed up at practice wearing their warm-ups inside-out in order to hide the team logo, turning their gear into a protest against Sterling. His swift punishment makes the team's gesture one of the most effective instances of jersey-as-political-statement to date–but the Clippers are hardly the first athletes to use this tactic.
Almost as long as sports have been televised, athletes and fans have been modifying their uniforms to seize the broadcast. And from the Black Power socks and gloves famously worn on the medal stand at the 1968 Olympics, to the 1991 Fiesta Bowl game (where players on both teams wore armbands and patches to protest an Arizona vote against a honoring Reverend Dr. Martin Luther King Jr.), to Cleveland Indians fans removing the racist Chief Wahoo mascot from their gear, there's often a civil rights element to these statements.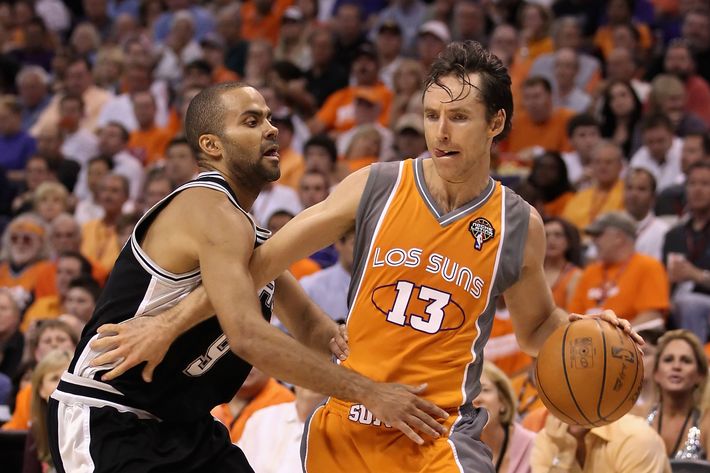 In 2010, Arizona Suns owner Rob Sarver and players teamed up to swap their regular jerseys for ones that said "Los Suns" on Cinco de Mayo–a gesture of solidarity with the Hispanic population targeted by the state's immigration laws. "Obviously the passing of the recent bill and what that means to our state, to civil liberties, and the quality and precedent it's setting, and message it sends to the youngsters in the community — we have a problem with that," captain Steve Nash said.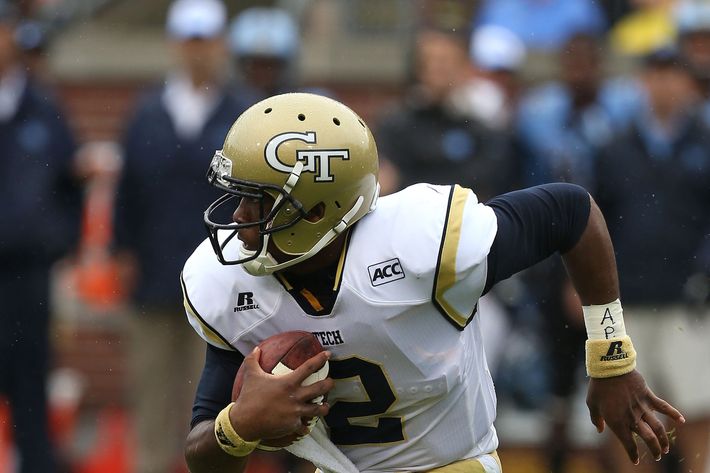 The past year has seen the beginnings of a labor movement among NCAA athletes: there are the Northwestern football players who voted to unionize this month, and the dozens of football players suing the NCAA for mishandling concussions. The All Players United movement–an NCAA reform group–made it onto the field in September, when players from Georgia and Georgia Tech played with "APU" visibly written on their wrist tap.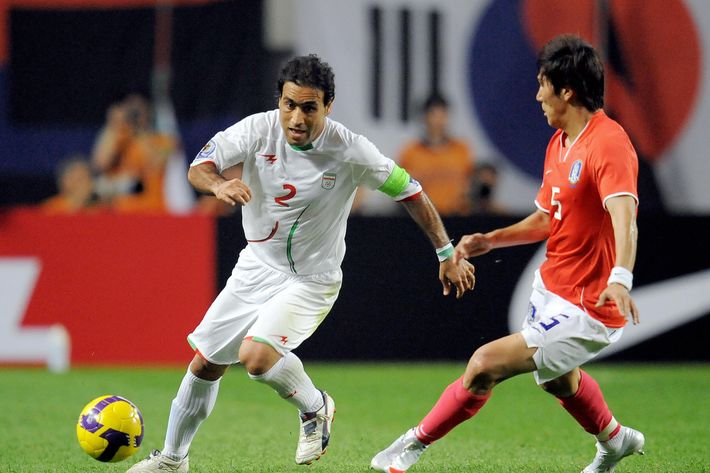 America's supersize appetite for televised sports might make us the epicenter of uniform-as-protest. But even international competitions like the World Cup and the Olympics are rarely without controversy. Four Iranian players received their own lifetime bans after wearing green armbands during the 2009 World Cup, in solidarity with the Green Revolution contesting the reelection of Mahmoud Ahmadinejad. And though the International Olympic Committee asked athletes to refrain from sartorial protests (like rainbow nails) in Sochi, some observers still detected a political edge. The Germans, for their part, insisted their technicolor Sochi Opening Ceremonies outfits were not a statement against Russia's anti-LGBT laws.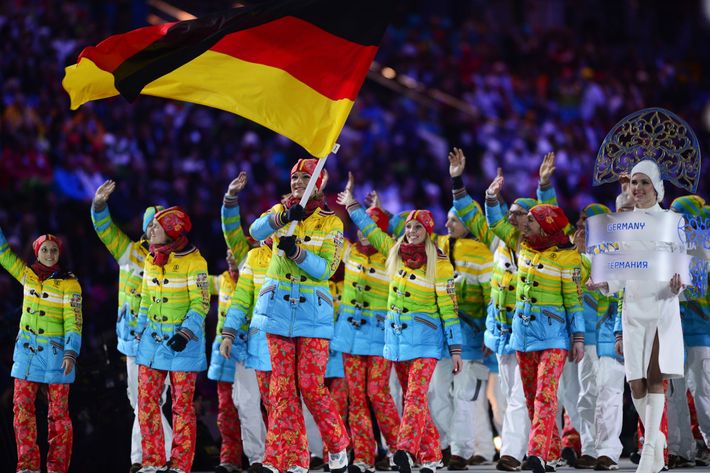 So, this one is dedicated to the underpaid and humiliated cheerleaders of the NFL (who have been slowly organizing over the past couple of years): I can't wait to see what you come up with.