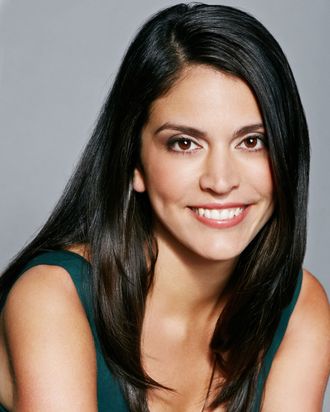 Photo: Dana Edelson/2012 NBCUniversal Media, LLC.
All the women from Saturday Night Live were gathered for a pastel boudoir photo shoot by Cosmopolitan. As sleepover talk will do, it devolved to giggling over gender dynamics in the workplace, grandmothers with sick, pithy burns, and boys. Anyway, Cecily Strong was asked whether she had concerns about dating a co-worker, SNL's Mike O'Brien:
Absolutely. It's probably stupid. But I got the okay from my dad, who is a business professional. It happens. The good thing is I never feel like I'm complaining or talking about my job too much.
Essentially, this is an effective approach to almost any personal question: Yes, I'm still wondering if my choices are the most sensible, but also I'm not wondering that, because life goes where it will. Besides, you can't argue with the advice of a business professional.