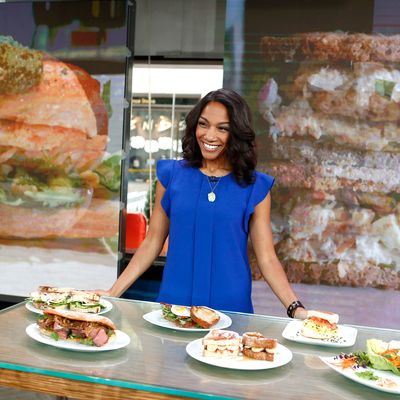 Photo: NBC NewsWire/Getty Images
A long time ago, in September, a woman began a culinary expedition to prepare 300 sandwiches for her boyfriend so that he would propose to her. We can now report that the gimmick went bust when — tired of counting, tired of eating, tired of days that looked just like the day before — the fully full man proposed after a mere 257 sandwiches. Ingredients-arranger and journalist Stephanie Smith wrote in her 300 Sandwiches blog:
Words cannot express how extraordinarily happy I am. Not because I have a engagement ring, but because I'm going to spend the rest of my life having ridiculously amazing adventures with my soul mate. My mouth hurts from smiling.
Out earlier than we expected! Half-day at Camp Panini!