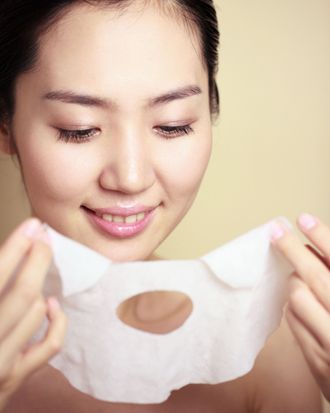 Photo: RUNSTUDIO/Getty Images
"Your skin, she's so thirsty," rapped no rapper ever. But if Kanye West were to immortalize dry, thirsty skin in his lyrics, he would surely name-drop these new, ultraluxurious face sheet masks. Sheet masks, a common Asian skin-care beauty product often captured on social media via the hashtag #MaskMondays, are a one-use film mask, typically doused with a hypercharged, hydrating serum. The masks are meant to be placed directly on your face to seal in moisture. Click through our slideshow for some of the best new sheet masks on the market, including one that's sold out in Korea.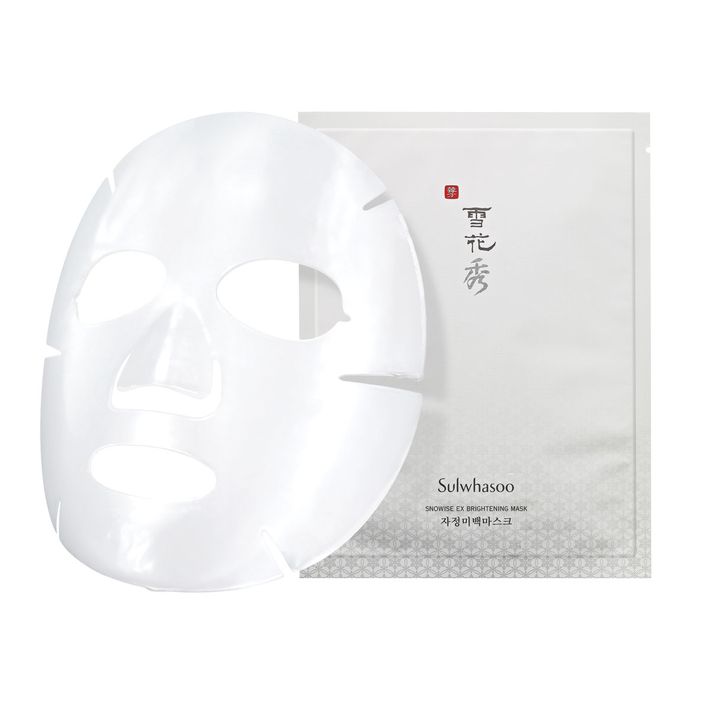 Sulwhasoo Snowise Ex Brightening Mask
This is like the Rolls-Royce of masks: a supple, thin plant extract soaked in white ginseng (for brightening purposes) for two weeks. I brought these on a trip to Asia and gave one to my mom's fancy friend who instantly demanded to know where she could buy them (she later found out they were entirely sold out in Korea). After trying this mask, our photo editor, Emily Shornick, said it gave her a weeklong radiance that was like having a baby without the responsibility of motherhood. Note that the mask is so delicate that it is packaged with two pieces of thin netting meant to be removed. Even while looking like Spider-Man due to improper usage (which I realized 15 minutes in), my face glowed.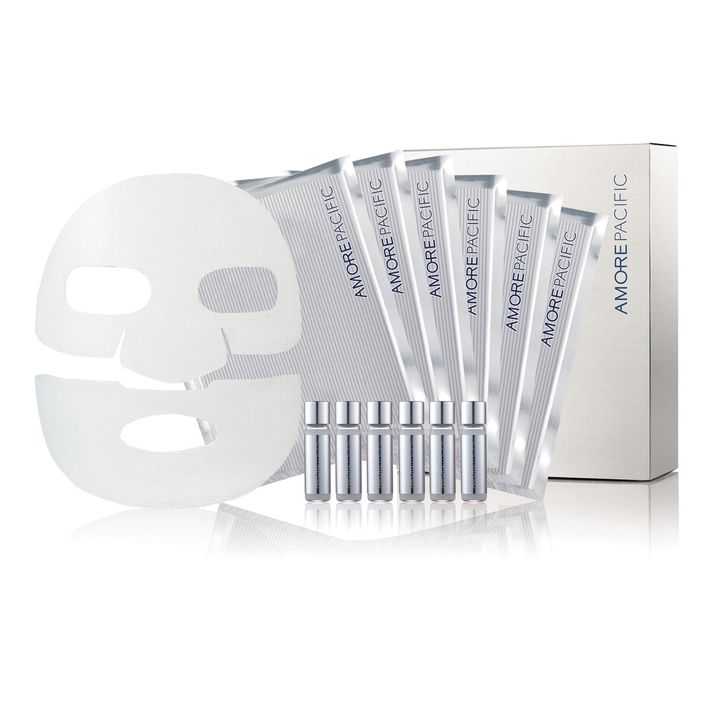 Amore Pacific Moisture Bound Refreshing Masque
This is a two-step mask. The first is to take the accompaying small cannister of essence or super-hydrating fluid that comes with each mask and spread it liberally all over your face. Think of this step like readying yourself for the "turbo command" in The Fast and the Furious. It "turbos" the actual mask itself, which you put on as a second step. But the two elements combined create a softness and moisturizing effect that will make your skin look as good as it did in 2001, when the first Fast and Furious movies aired and before Vin Diesel haunted you with his surfbort moves.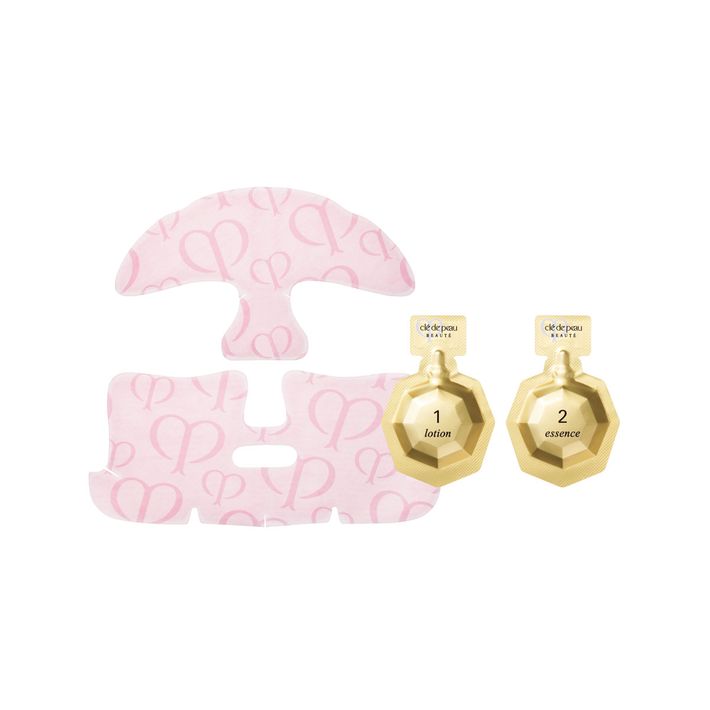 Clé de Peau Beauté Illuminating Concentrate
"Hydration not from concentrate" should be tag line for this mask. Each mask comes with two small wells of lotion and essence. In non-Asian skin-care parlance, the lotion is what we in the U.S. traditionally think of as toner. Essence is usually a thicker fluid, sort of like a hydrating serum. The mask, unlike all the other ones in this slideshow, doesn't come drenched in formula but is meant to seal in lotion and essence. It's not necessarily as hydrating or cooling a feeling as the other masks, but does make you feel Fancy — capital F — surrounded by gold-packaged skin-care items and fancy tear-off strips.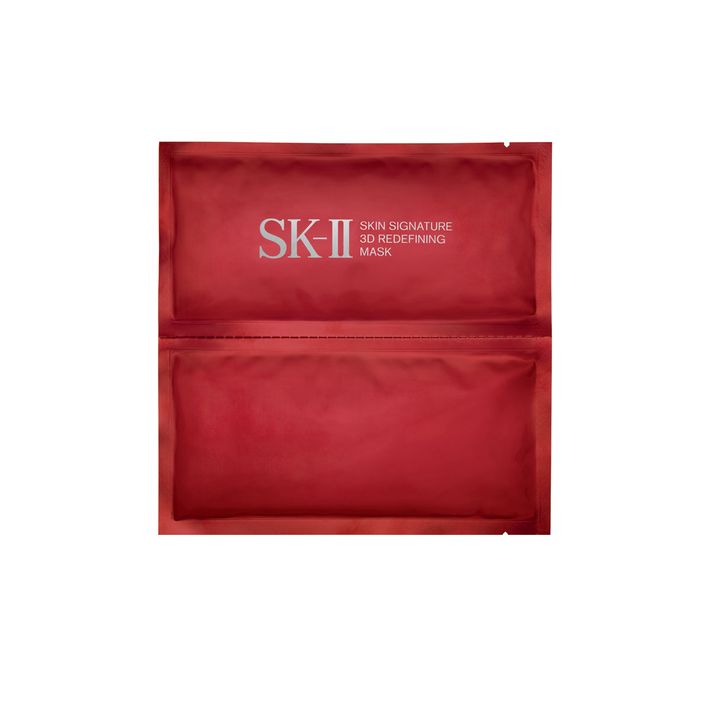 SK-II Skin Signature 3D Redefining Mask
Despite the complicated name, this mask is simply an enhanced version of SK-II's Facial Treatment Mask. It comes in two separate pieces, one for the top and and the other for lower region of your face. Since they're separate, they're drenched in even more serum than the original and really form a second layer to your skin. This also makes these masks the winner for most Hannibal Lecter-like.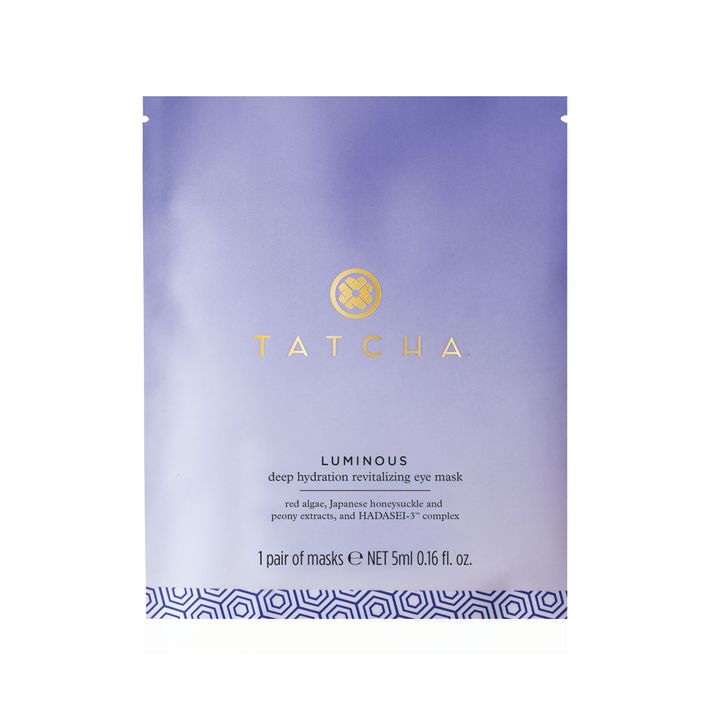 Tatcha Deep Hydration Revitalizing Eye Mask
You can't do hydration spot treatments, but these eye masks from Tatcha come pretty close. Each packet comes with two short, curved face-mask pieces meant to be ergonomically fit along the entire length of your eye. Like Tatcha's signature face mask, this mask has eye-mask pieces imade out of a form of coconut pulp, designed to be nonirritating for all types of skin.