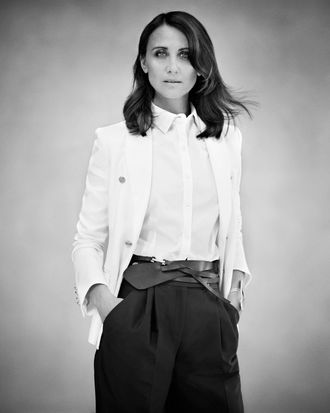 Alessandra Facchinetti, 42, has long been regarded as talented — brilliant, even. She has spent her entire career in the fashion industry, and she is pretty universally adored, but she has had the bad luck of taking on several unwinnable tasks. In 2007, for example, she succeeded Tom Ford at Gucci. A year later she took over at Valentino upon the retirement of Valentino himself. Difficult.
So her new position, as the creative director at Tod's, tasked with overseeing the brand's seasonal accessories collections as well as creating a unique line of ready-to-wear, is a tremendous relief on a million levels. Though Derek Lam had done a capsule collection for the house for a number of years, it was small and it was quiet. This is something else.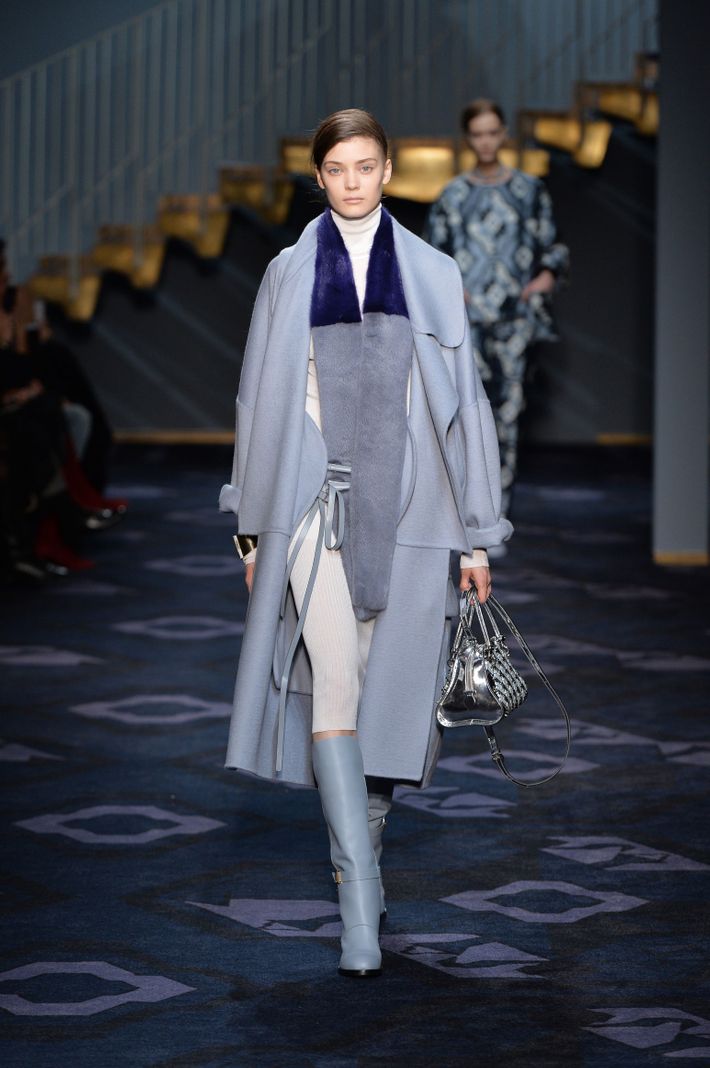 When Facchinetti debuted her work last fall in Milan, there was a collective sigh: So that's the answer.
She was in town last week, with her wavy hair and clear green eyes, latest collection of incredibly buttery leather clothing, and richly colored bags. (There is a new color called "air," which is somewhere on the continuum between dove gray and sky blue.) On pedestals in the Tod's showroom (which, for the record, has creamy leather walls) were occasional pieces of jewelry she'd designed, boxy and bold and beautiful. "My obsession," she says. The great trick of the clothing is that it is, for the most part, leather but is so light that it feels casual, easy to wear.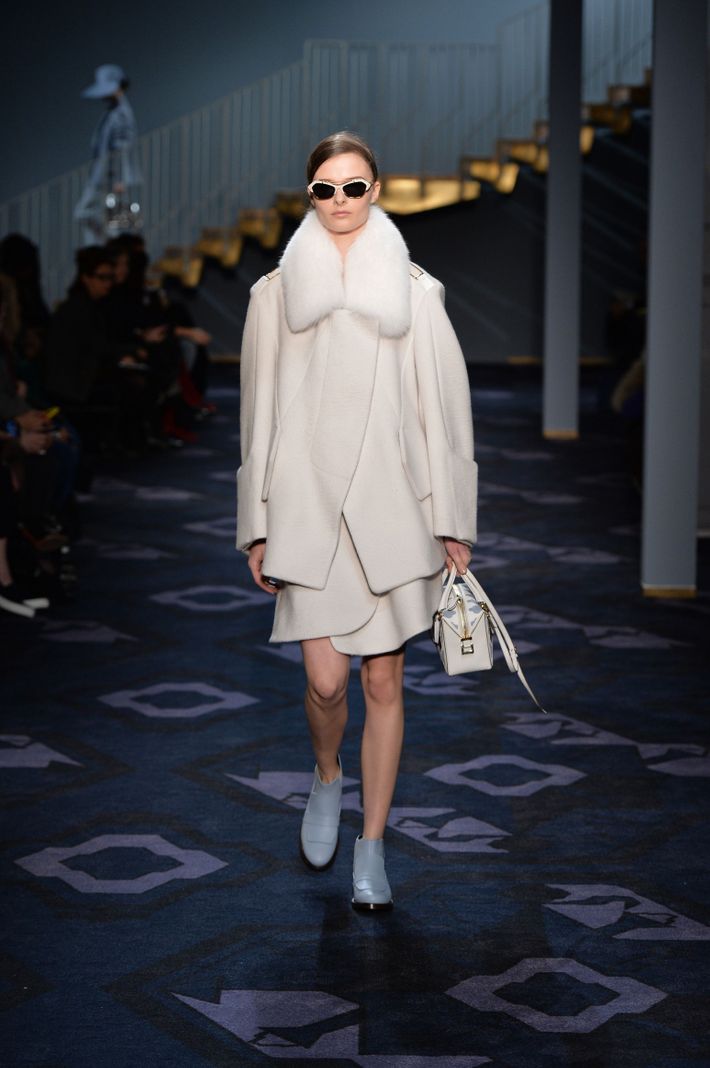 So the question is, then, why is it all working so well? What is it about this endless game of matching designers and houses that is so difficult, and then suddenly so spot-on? "I think for one thing it is very important to be Italian," she explained. "I have this cultural link. There is an unspoken understanding between myself and this brand." But there is also the right combination of imagination and resources at work: For example, on a trip to Venice Facchinetti began sketching carpet motifs, which she translated into prints in a sketchbook, and which the Tod's factory was able to translate into laser-cut leather with a uniquely light touch.
"I had to create a balance between feminine sophistication and a unisex approach," she says. "With Tod's there is always a comfort to the things. A sportiness is always there."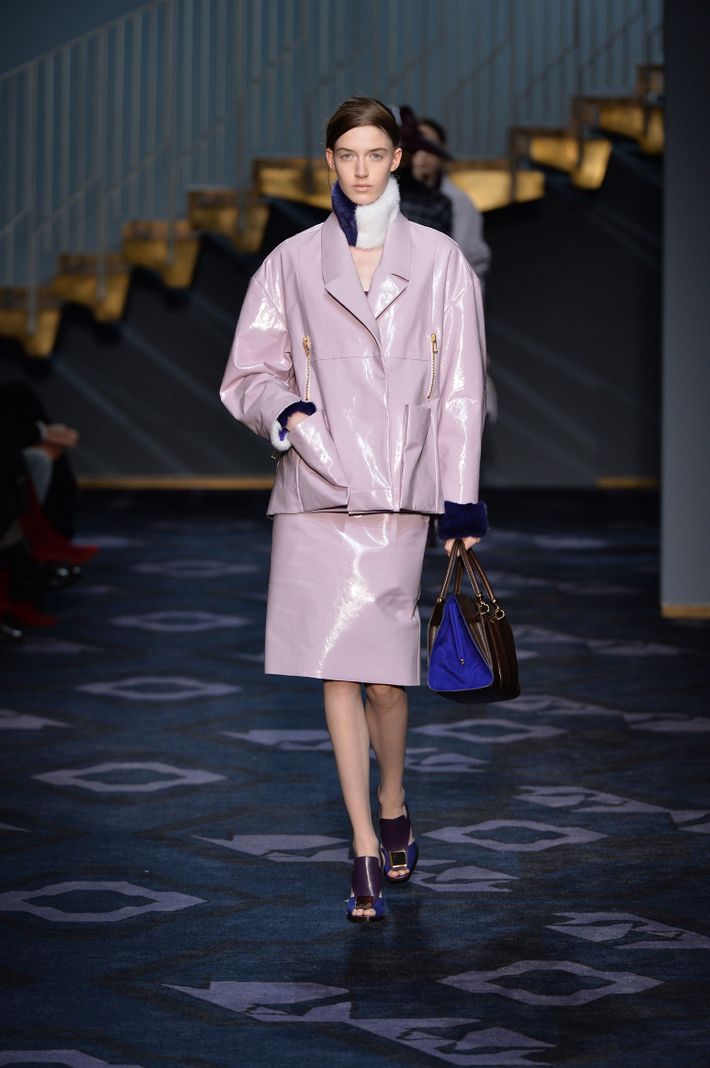 These are, to be very clear, rich-lady clothes. While most people would certainly want to wear a laser-cut A-line skirt in a barely metallic silver leather as thin as a stick of gum, not many can afford it, and fewer still are lucky enough to have the lifestyle these clothes suggest. Because this sensibility and these clothes are about more than instantly apparent aesthetic virtues; they are about sophistication, appreciation of quality, delight in the nuances of design and craft. They appear easy and casual and functional to wear, but there is so much more to them. They offer lots to admire and to covet and to delight — in both their imagination and their execution. Perhaps, finally, Facchinetti has found a home.