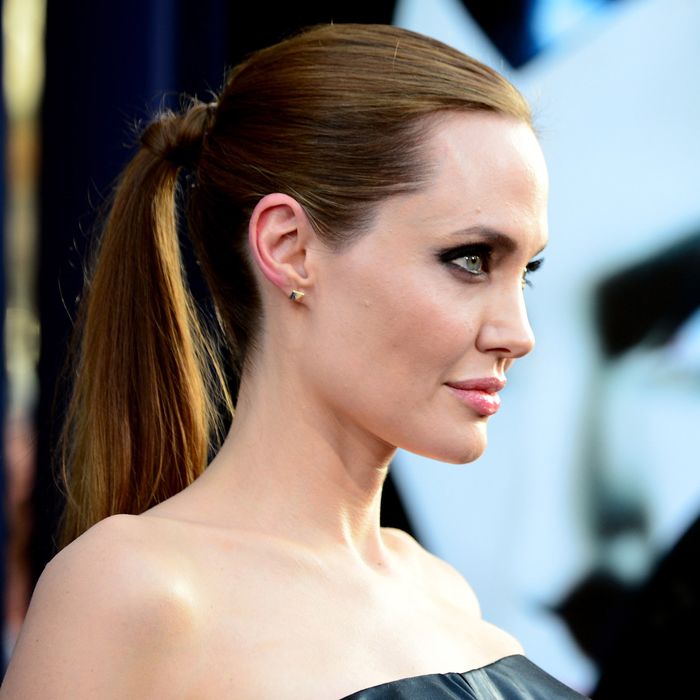 Photo: Frazer Harrison/Getty Images
Angelina Jolie says that her son Maddox, he of adorable, perpetual celebrity-baby status, is now a dapper vest-wearing preteen in a long-distance relationship. It sounds exceedingly parent-approved.
She's great. I won't embarrass him. She's lovely. She lives in England. She's very cool. We go there as often as possible. It's really, really sweet.
Dispatches from the front lines of modern puppy love: It's great, lovely, cool, really, really sweet. What a wonderful generation.