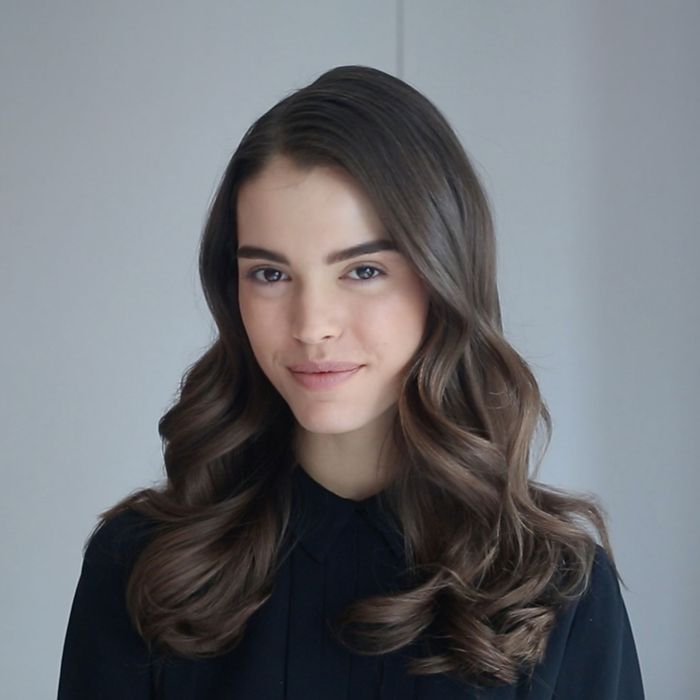 There are three things you need to star in your own mini hair commercial. One, shiny hair. Two, some joyful, hairgasmic shrieking (channel your best Shakira in "She Wolf" for that), and three, seamless, smooth waves. This week, Michael Angelo of Wonderland Beauty Parlor and Britt Bergmeister of Next Model Management show us how to get the frizz-free waves of your hair-ad dreams.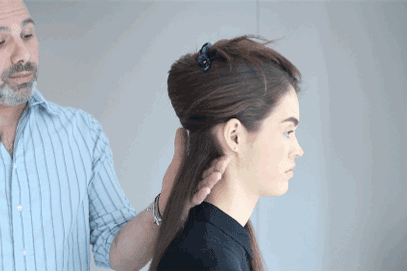 Step 1: Prep the hair with product. Smooth, seamless waves are part technique, part product. Angelo starts first by prepping the hair with Oribe Soft Lacquer Heat Styling Spray. The heat-styling spray protects the condition of the hair, which also aids in smoothness.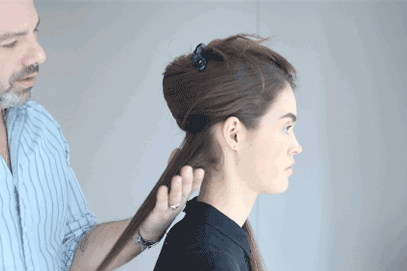 Step 2: To evenly distribute the product, he combs it through the length of hair.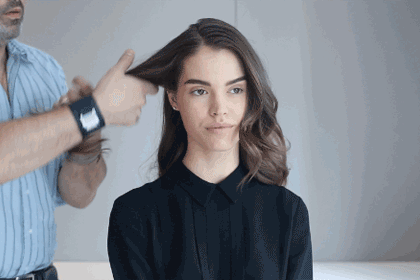 Step 3: To maximize the curl, Angelo twirls and twists small sections of hair.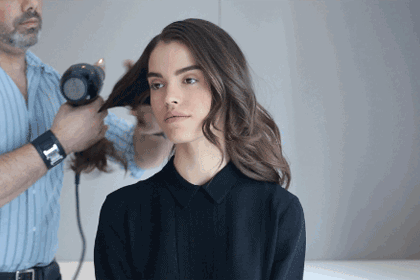 Step 4: He blow-dries each twirled section of hair. If you want a more distressed or deconstructed beach-wave look, you could stop here.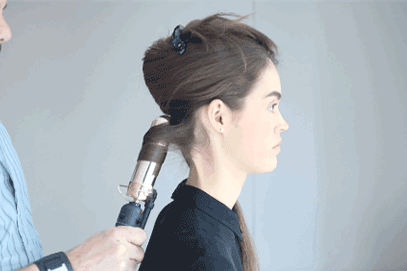 Step 5: For a more polished wave, he uses a two-inch-barrel curling iron, taking a one-inch section of hair and twirling it clockwise. He holds for five seconds and then releases, and repeats over the entire head of hair.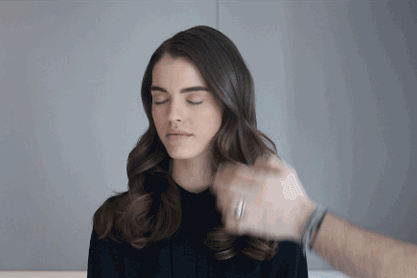 Step 6: He finishes off the look with a dose of Oribe Thick-Dry Finishing Spray, aiming away from the roots and focusing on the ends.