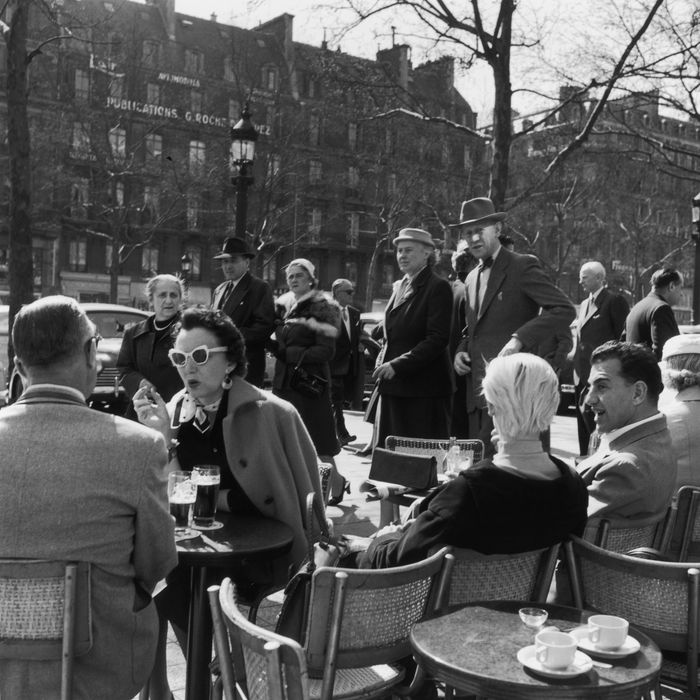 Bienvenue (and welcome!) to Paris in 30 Days, a monthlong look at everything that matters now in the French capital. Through the beginning of June, we'll be reporting live on the clothes, culture, trends, news, gossip, food, and style of Paris.

We'll ask French women exactly what they love about French men and (because this is not a question they're tired of answering, or we're tired of posing) just what they do to look the way they do. Our restaurant critic Adam Platt will compare notes with one of his Gallic counterparts. As will our Love & War columnist Maureen O'Connor. We'll go to Pharrell's art opening and head down to Cannes for the film festival. We'll tell you where to dance and eat and drink and shop (beyond just Collette). And we'll fearlessly test such now-classic Parisian beauty treatments as the inner-mouth massage. We'll find out what people are discussing passionately on the terraces of cafés and on the sidewalk in front of Silencio at 2 a.m. We'll not only peer into the lives and minds of Parisians, we'll also survey the glamorous, though sometimes linguistically taxing, existence of the city's many English-speaking expats.
And by month's end, we hope to have brought two cities that have always had a crush on each other — Paris and New York — even closer together.

Join us.