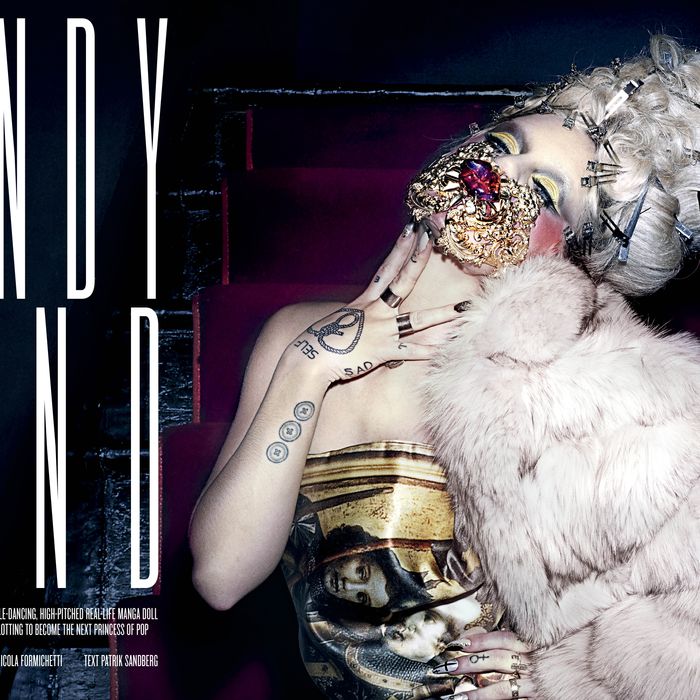 Photo: Photography: Steven Klein Fashion: Nicola Formichetti
Nicola Formichetti–approved pop star Brooke Candy's profile continues to rise: She stars in a Steven Klein-lensed spread in the upcoming issue of V Magazine. Candy tells the mag:
"So many artists have the platform I'm working toward and they speak for nothing. If you have that power, you have a responsibility to stand for something. I stand for equality. I have been kicked out of my home for being gay. I felt that. I lived that. I want to speak out on things that I have had to deal with that have crushed me. I want to empower people and make a different. So I'm infiltrating from the inside. You make a proper pop song to infiltrate mass minds and then you push your agenda."
Candy also talks about collaborating with Sia on her debut album, which will be released later this year, and  looking up to Kanye West. The issue is on newsstands starting Memorial Day.