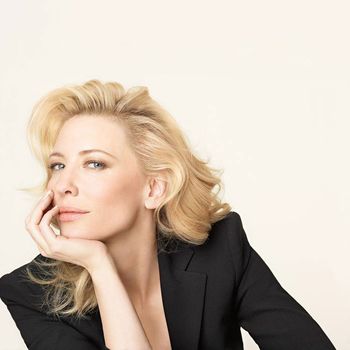 In an interview with WWD, Cate Blanchett explains that she uses fragrance to get into Academy Award–winning character "because scents operate on such a psychological, aspirational, dreamlike part of ourselves." As the new face of Si — Armani's new fragrance launching Stateside this fall — Blanchett revealed that she has, depending on her character, smelled like fear, desperation, and Fracas:
Jasmine smelled of fear and desperation and sweat. When we were doing 'The Maids,' Isabel's scent was Fracas. It wasn't a scent that I personally would wear, but I wore it every night on stage.
So, next time you go in to hug Cate Blanchett, you just won't know what you're going to get.