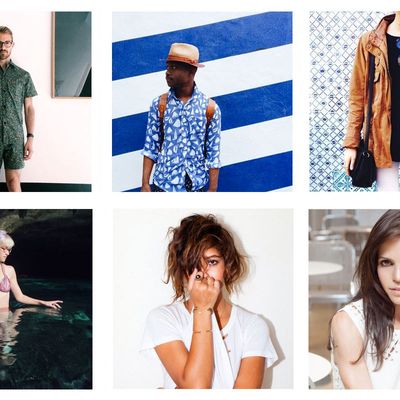 No longer will this year's CFDA Awards simply honor the the best womenswear and menswear designers of the year — they will also crown the year's best fashion Instagrammer.
The first-ever Instagrammer of the Year Award will go to one of the following colorful nominees: @donalddrawbertson, @dapperlou, @aguynamedpatrick, @paridust, @troprouge, @amy_stone, @hokaytokay, or @bessnyc4.
The group — selected by a panel of judges including Rachel Zoe, the Coveteur, and the Editorialist — will be voted on by the public (you can vote on the CFDA site or by liking one of the nominees' Instagrams hashtagged #MyCFDA), and the winner will be announced on May 30 before the awards take place on June 2. Said winner will get to attend the ceremony as the CFDA's official Instagrammer for the event — and, presumably, receive a lot of new fashionable followers.