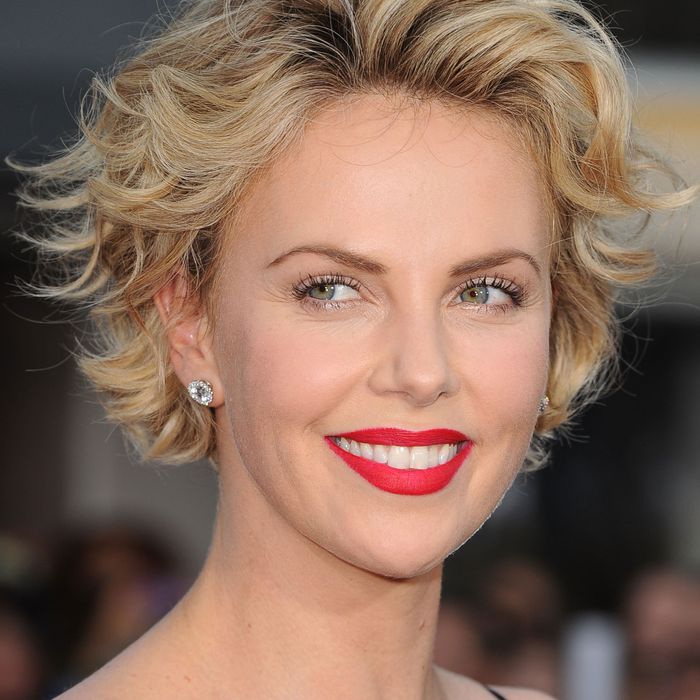 Photo: Steve Granitz/WireImages
High priestess of sporty-elegant hair Charlize Theron discussed her feelings about weddings in the story that accompanies her June Vogue cover:
[W]atching other people getting married? I think it's beautiful for them, but to be quite honest, usually I'm sitting there just devastated. It's supposed to be this night of celebrating love, and all you see is a couple separated all night making sure everybody else is OK. It just looks like a lot of work. 
Well, one of the staple arguments of the old-wise-ones is that marriages aren't just one big party like a wedding. Marriages are work, say the old-wise-ones. They're not fun all the time. But, as Theron points out, big parties aren't fun all the time either. Big parties are also work! If you have a big party you're always running around to check in with everyone about their happiness and their needs and did they get enough to eat, et cetera.
It's a good analogy we've created there between nuptials and unions, isn't it?