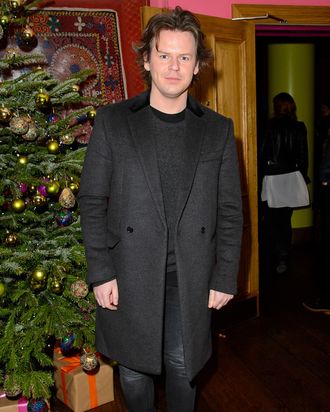 Photo: Ben A. Pruchnie/Getty Images
In an entertaining interview posted today on Style.com, Christopher Kane talks about everything from his youthful habit of taping Versace's fashion shows (on VHS, no less!) and his strong conviction that "neon is the new black." He also has this baffling thing to say about attending the Charles James exhibit at the Metropolitan Museum of Art:
It was very sexual, a lot of the draping and the structures. I don't think I was the only one who noticed. But the dresses were perfection, you can't deny it.