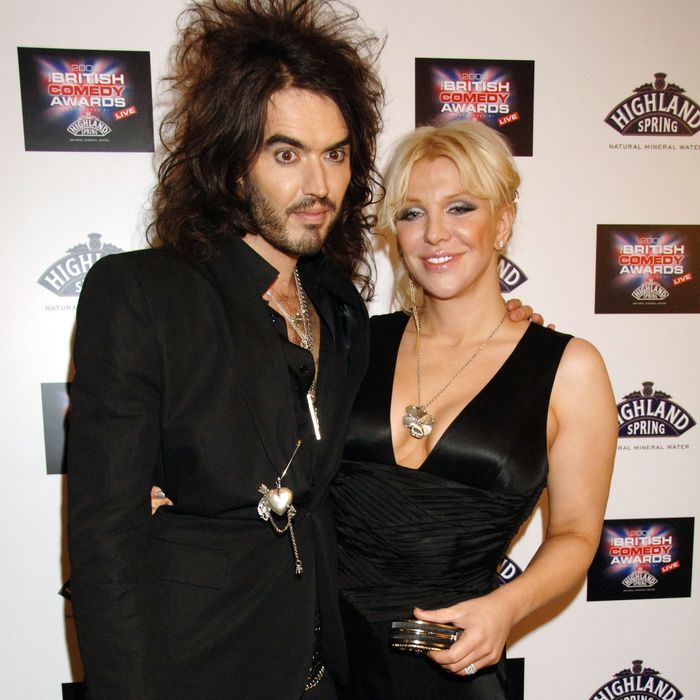 Photo: Dave M. Benett/Getty Images
On a British show called Chatty Man, Courtney Love told a wonderful story about her Russell Brand hook-up that wasn't:
My favorite Russell Brand line was when we first were friends and he tried to hit on me and nothing ever happened … He goes, 'I've had a lot of grand conversations, darling, but none of them have ever ended in an orgasm. Can we go in your room?' He's got some good lines. And I said to Russell, 'You're too musky for me, man.'
Genius book idea: a complete and thorough account of every way that Courtney Love has turned down men.