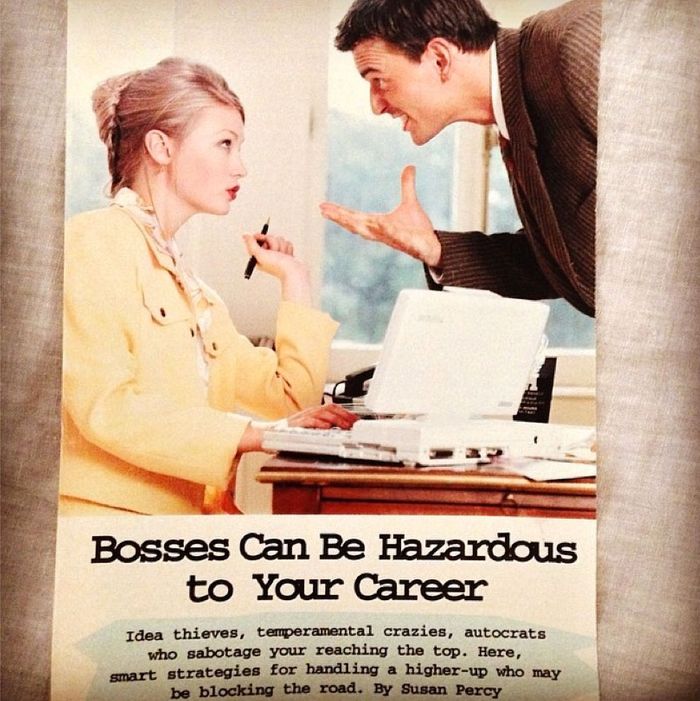 Photo: januaryjones/Instagram.com
January Jones, reigning champion of acting as she pleases, has issued an open compliment to the past two decades. The years since 1996 have been good to boss women, bossy women, and women who are bosses. Next to a modeling photograph of her being yelled at by a dude in a suit, Jones writes on her Instagram:
#tbt to 1996 when I was modeling for a magazine story talking about women's "issues". 1996 resembled 1956 more than I realized. #bitchesbebossesnow
True to character, Jones implies that she's not against hazardous, roaring bosses. She's just happy there are women who can do that too. Progress!