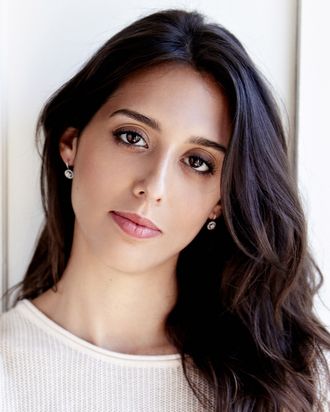 In this week's edition of French Girls Do It Better, we check in with makeup artist Violette, lifelong Parisian and International Makeup Designer and consultant for Dior. Click ahead for the beauty expert's thoughts on skin care, bean sprouts, and the biggest myths about the French diet.
What suits you most about the lifestyle in Paris?
I can take a plane at the last minute, any day, and in two hours, I am in another country, a different culture: Rome, Ibiza, Berlin.
Do you smoke?
Yuck, no.
What is your drink of choice?
Condrieu or Côte Rôtie are my favorite wines. Or my last crush was Cigalus, an incredible organic white wine, but I typically only drink on weekends and special occasions lately, mostly due to my crazy schedule.
What do you have for breakfast?
Half an avocado, bean sprouts, tofu, and gluten-free bread. Sorry! It might not be your ideal Parisian breakfast, but no croissant and no pain au chocolat for me!
Do you exercise?
Yes, I run three times a week for 50 to 60 minutes each time when I can't go to my gym. At my gym I take classes in TRX, Afro Vibe (a dance class my friend Maryam Kaba created), and yoga. I used to swim a lot at Racing Club de France.
What are the beauty products you can't live without?
La Roche-Posay cream, my Diorshow Iconic Overcurl mascara, my brown Milly Dior blush, and my new fluid stick.
Do you have any beauty treatments you swear by?
My go-to people are Joëlle Ciocco, for my skin-care routine, and Cécile Coton, for therapeutic massage and facials. She did 25 years of martial arts and studied the most ancient treatments from ancient Japanese culture. Even when I am sick, I drag myself to her. She does some special detox treatments. I am really obsessed!
Favorite restaurant in Paris?
Takara, Cibus, Le Cinq.
What does a perfect Sunday look like for you?
A sunny day with my husband.
What are your five wardrobe essentials?
A pair of leather pants, a sweater from Leetha, Saint Laurent heels, vintage Levi's, a white T-shirt, my white BO earring.
Flats or heels?
Heels.
Do you save lingerie for special occasions only?
Yes.
What is the best style advice you have ever been given?
Enjoy being a woman.
What items have you bought/will you be buying from the summer collections?
Some flat sandals from See by Chloé; the Stella McCartney backpack; a white zip cardigan from Barbara Bui.
What is the biggest myth about Parisian women?
That they eat pain au chocolat and croissants for breakfast.
Where do you like to spend your summer holidays?
At Can Domo in Ibiza. My paradise.
Is it true that Frenchmen are better lovers?
I prefer Belgians by far (my husband is Belgian). Trust me, once you go Belgian, you never go back to Frenchmen.
Finish this sentence: A Parisian woman would never … forget to be rebellious.