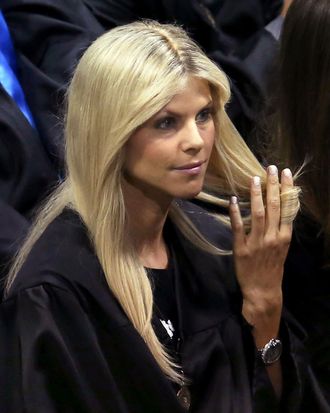 Photo: Stephen M. Dowell/MCT/Getty Images
Recent college graduate (with top honors) Elin Nordegren decided to mark the occasion with her first public statement on Tiger Woods since their 2010 divorce was announced. And four years of feelings, it seems, have canceled themselves out.
She tells People:
I have moved on and I am in a good place. My relationship with Tiger is centered around our children and we are doing really good —  we really are — and I am so happy that is the case. He is a great father.

In the beginning, you tamp down the animosity for the kids' sake. I'm not going to deny that I went through the wringer. But I don't think I doubted we'd end up here. That was always my dream, that the kids can have two loving parents that show respect for each other. And I feel that's what they have.
Another way to look at this: It took just under four years to settle down to a suitable level for a nice, bland interview with People.