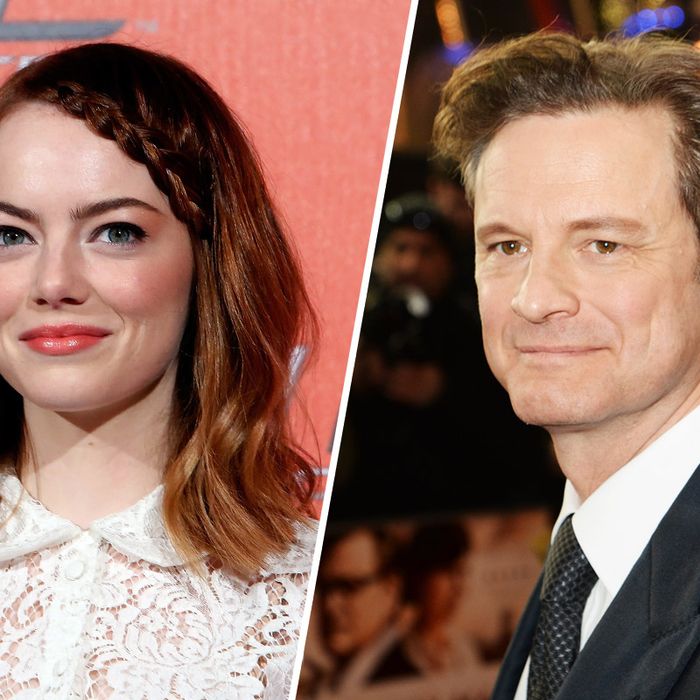 Photo: Elisabetta Villa/Getty Images, Dave J Hogan/Getty Images
Goofy bubble machine Emma Stone has a goofy nickname for Colin Firth:
I call him paprika, because I talk about being vanilla. I'm bourbon vanilla. He's paprika. 
How did they arrive here? Firth and Stone are filming Woody Allen's upcoming movie Magic in the Moonlight together, which explains why they might be on a nickname basis but does not explain the origin of Paprika Firth. It could also be a stunt related to Emma Stone's Spice Girls International  Press Tour. Regardless, it seems like fun. Hope you meet a friend for every spice on the rack!