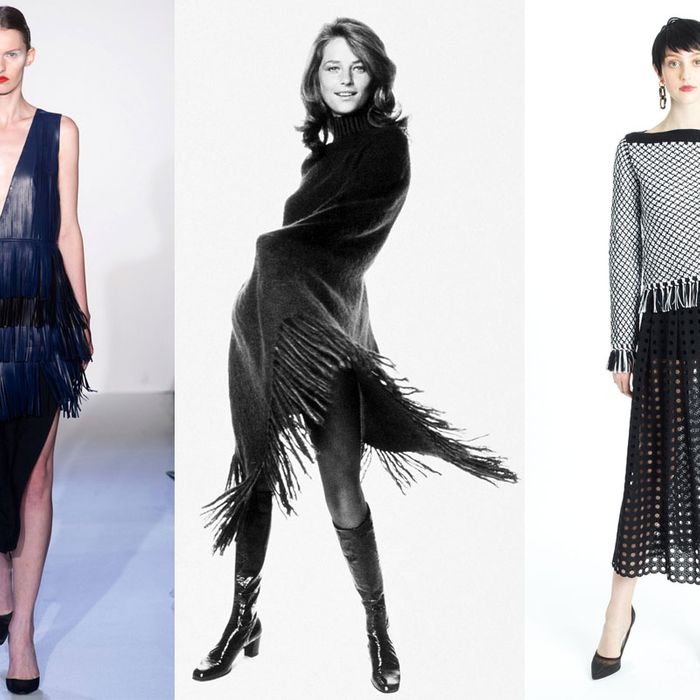 Photo: Imaxtree, Corbis, Imaxtree
In this weekly feature, we'll take a trend that's been bubbling up on the runway or in the culture at large, and track down its roots via this internet trove of vintage goodness.

Evidently, fringe is a trend with legs: For spring, we saw it on Altuzarra's exquisite leather dress (above left). Then Oscar de la Renta (above right), Alexander Wang, and Chanel made it a centerpiece of their pre-fall lineups. While the search for vintage fringe pieces can mean a hunt through a hippie-dippy rabbit hole, we rounded up some pieces that reflect the new, understated take on the trend. Click through the slideshow for our selection.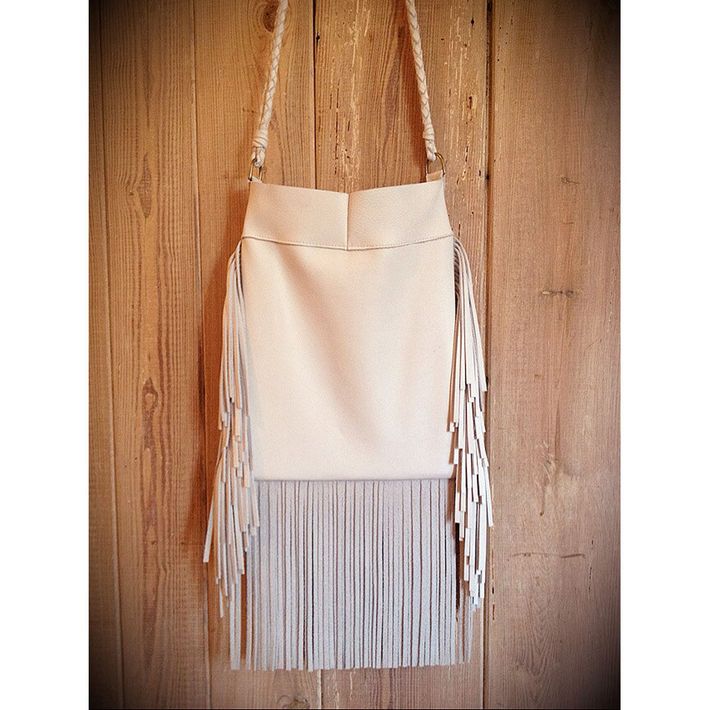 Etsy Vintage Hunting: Fringe Benefits
The minimalist's take on the trend. ($215 on Etsy.)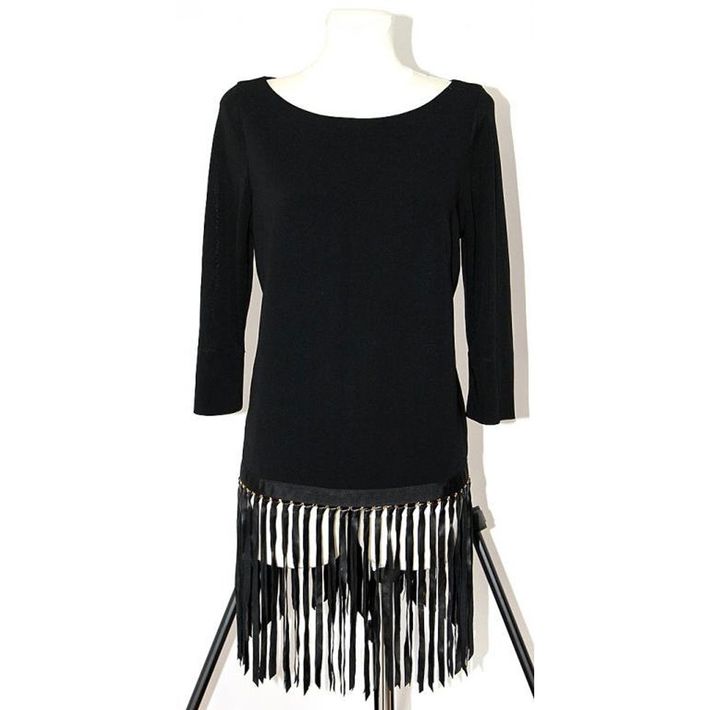 Etsy Vintage Hunting: Fringe Benefits
If our roundup of vintage Moschino didn't sate you, here's one more gem from the house. ($82.45 on Etsy.)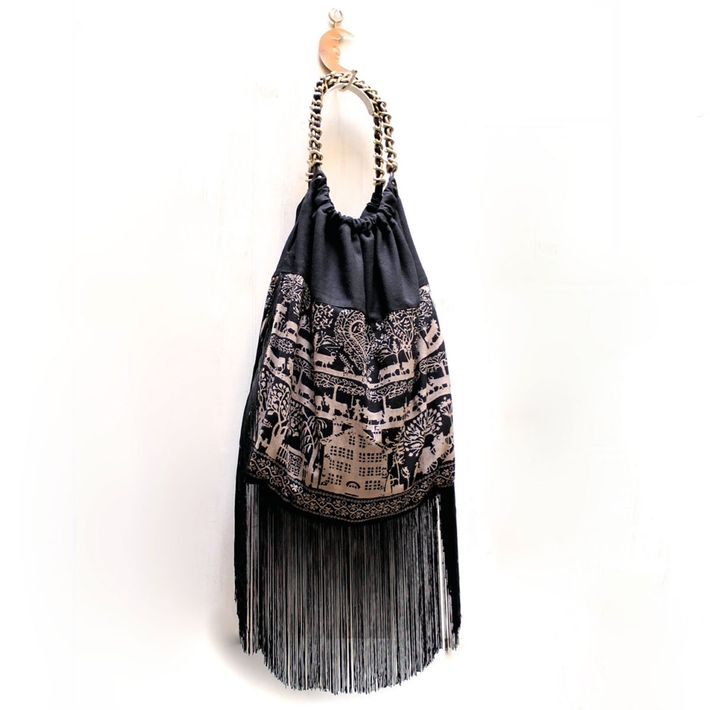 Etsy Vintage Hunting: Fringe Benefits
The unusual tapestry effect keeps it from being too Deadhead-y. ($870.51 on Etsy.)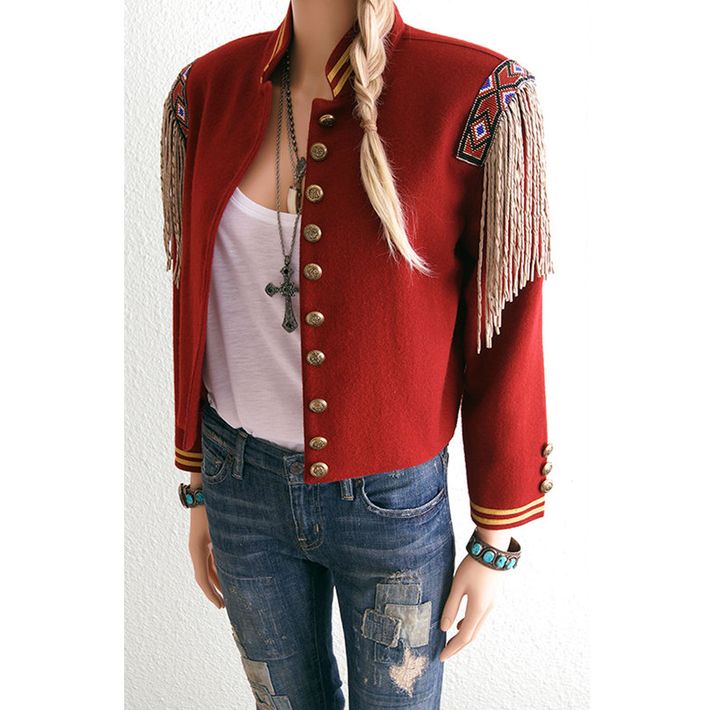 Etsy Vintage Hunting: Fringe Benefits
Fringe in an unusual location: a crisp bandleader jacket. ($288 on Etsy.)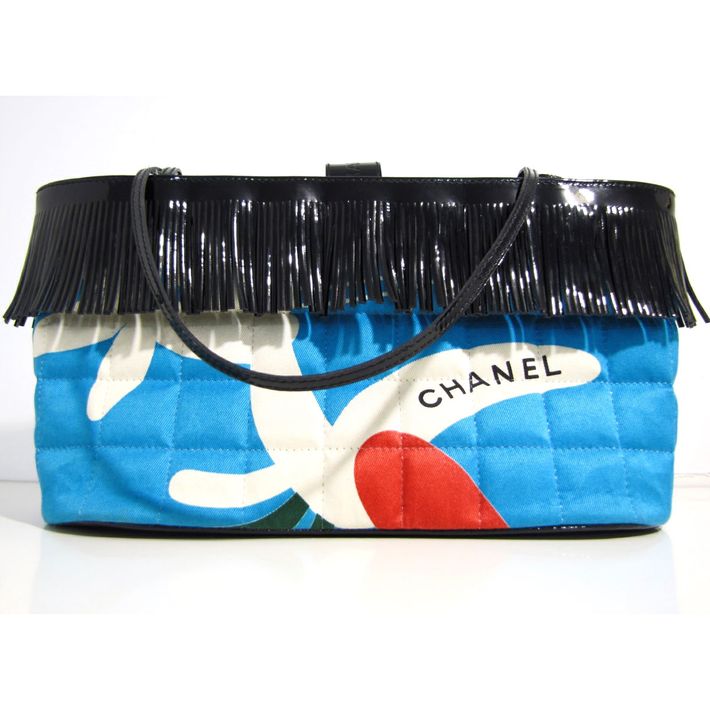 Etsy Vintage Hunting: Fringe Benefits
If Karl's Dallas collection isn't quite within your grasp, here's an interesting vintage Chanel take on fringe. ($595 on Etsy.)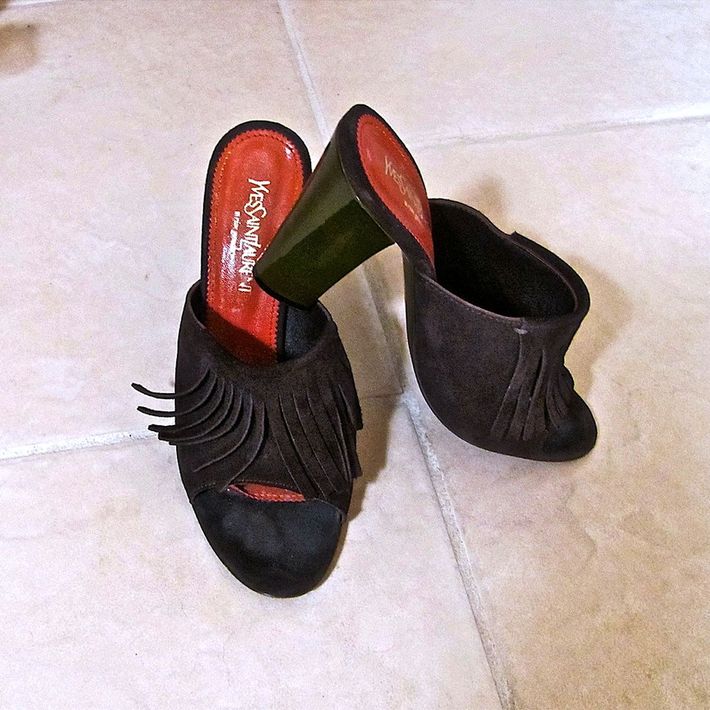 Etsy Vintage Hunting: Fringe Benefits
On-trend mules with a hint of fringe and a coveted label (they're YSL). ($99.99 on Etsy.)