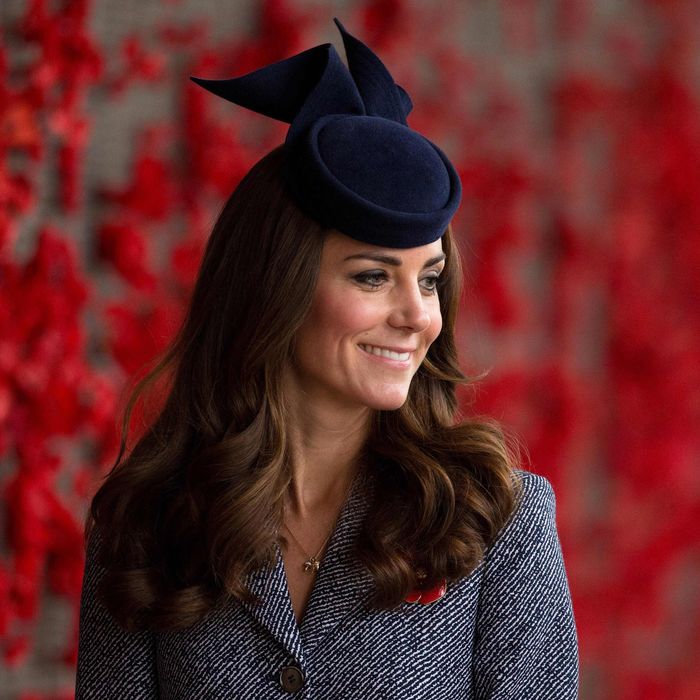 Photo: Pool/2014 Getty Images
While vacationing in Australia, Kate Middleton's bare bottom emerged to greet its dear old friend — the breeze of a helicopter. A photographer captured this brief summit between this unclothed butt and a dress that failed to do its only job. Prince William's coattails are also recoiling in embarrassment, but his butt is covered by a blue cloth.
While British tabloids refused to publish the photographs, "Page Six" reports that a German paper won a frantic bidding war to publish this bare royal butt. Bild.de employed a snazzy zoom feature and butt-by-butt comparison with the backsides of Khloe Kardashian and Kim Kardashian, just for farcical reference.
Timely debates are reportedly surging through the isle of England as to why Middleton does not wear tiny weights in the hems of her dresses. No one has commented.