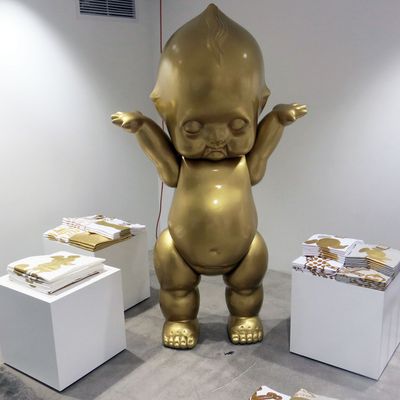 Photo: Courtesy of Dover St. Market
Dover Street Market, Rei Kawakubo's glistening shopping mecca, is filled with wild art installations and avant-garde design pieces. It's fitting, then, that in honor of Frieze (and a host of other art events happening in New York this week), the store is undergoing a makeover — unveiling several new artist and designer collaborations throughout its seven floors.
The new installations, which will debut in an open house today, include an update of Prada's space within the store, as well as the delivery of its second exclusive collection, which features updates of pieces from its spring/summer 2008 range. Milliner Stephen Jones has created an elaborate new hat installation for the space, which will be accompanied by a giant Comme des Garçons kewpie doll and an installation from Palace Skateboards. "We've invited several creatives and designers to participate — each was given complete freedom to do as they wished with their designated spaces," said Adrian Joffe, Comme des Garçons' president and Dover Street's CEO. "The brief we give to everyone is that they dispense with any formulaic notions about retail and that they surprise us with their choices." Click through our slideshow to see pictures of the new Dover Street Market New York.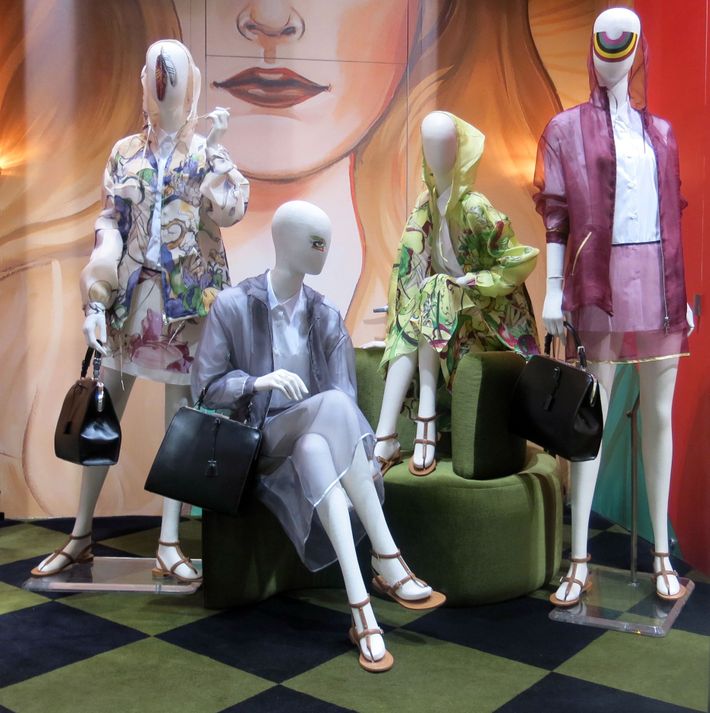 Prada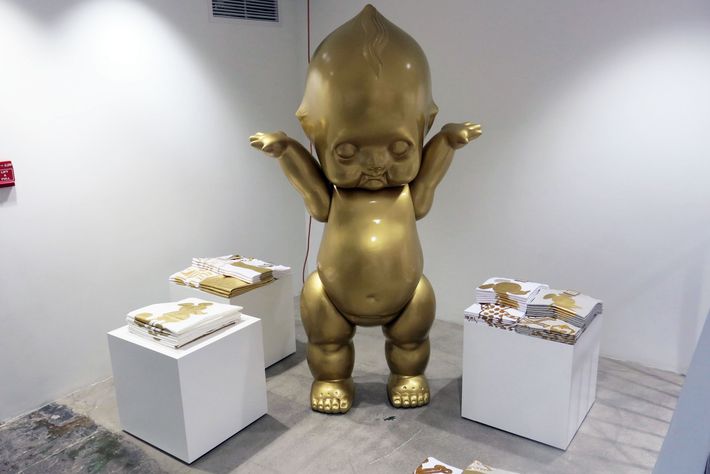 "Gold Rush" installation by Comme des Garçons.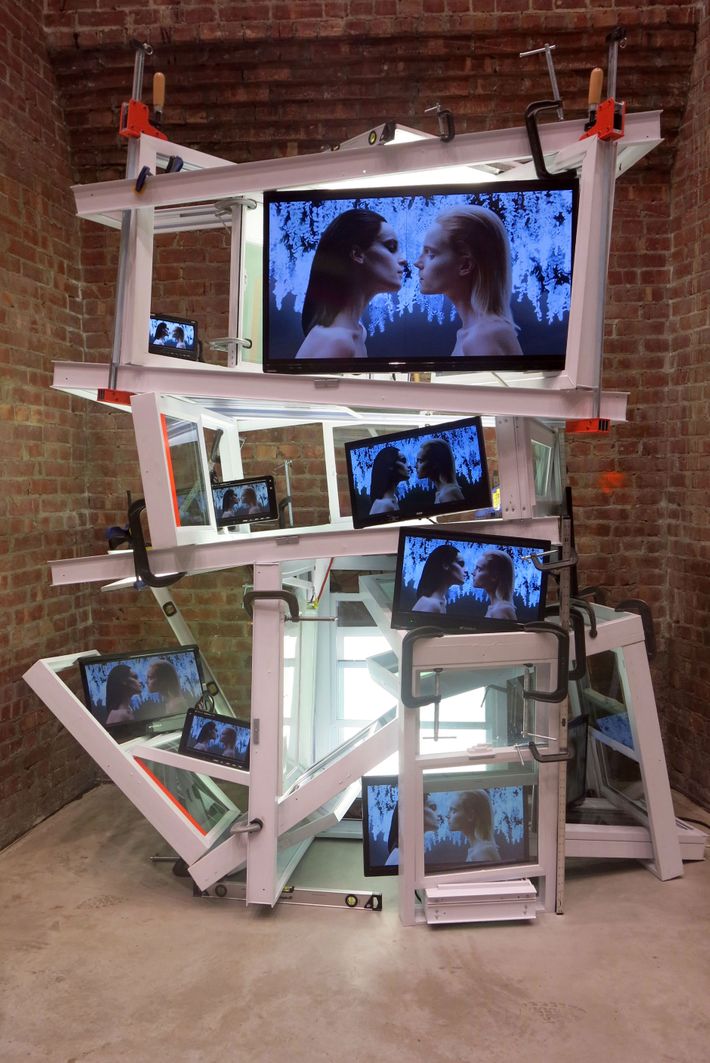 Dover Street Market Open House  
Stephen Jones video installation.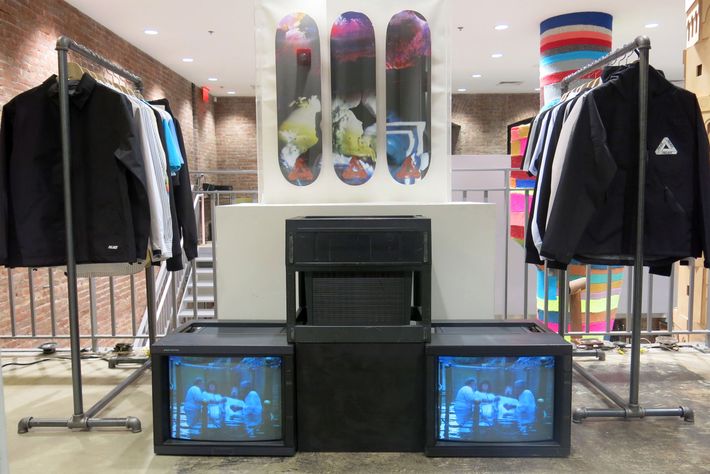 Palace Skateboards.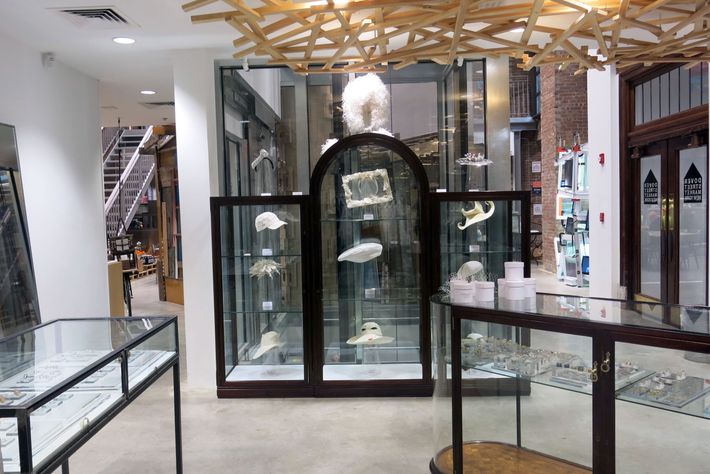 Stephen Jones hat installation.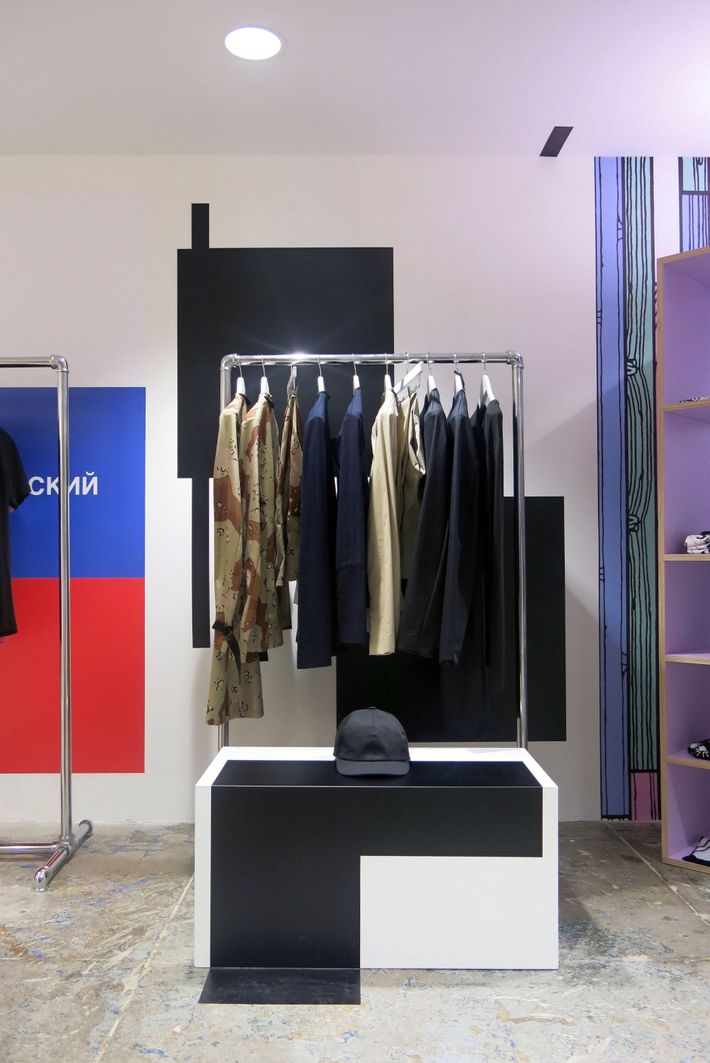 Lee Roach showroom.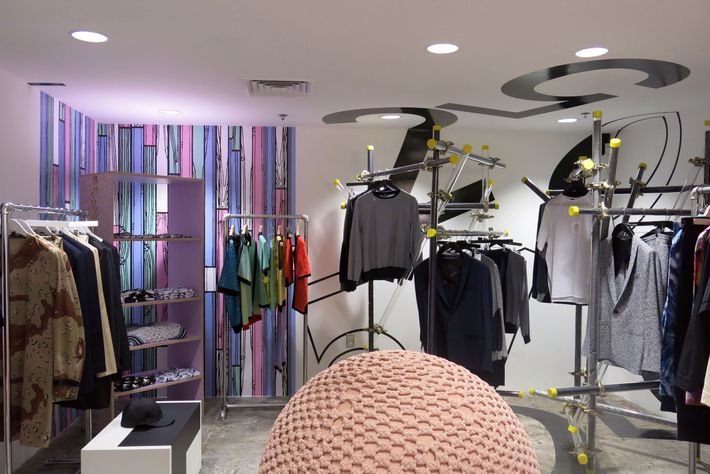 Lee Roach, Sibling, 1205, and Phoebe English.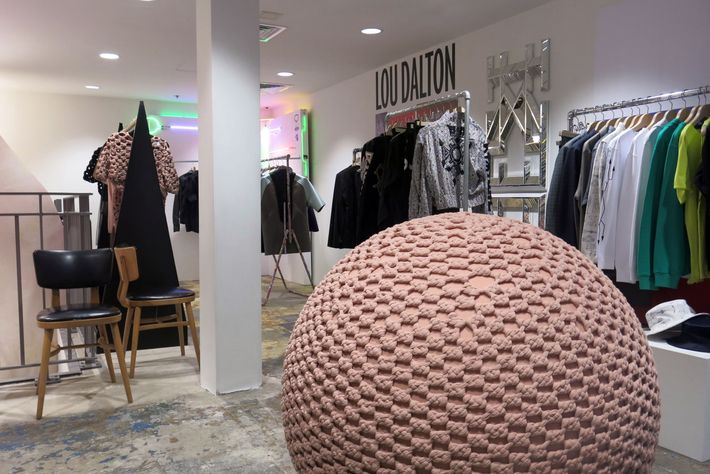 Phoebe English, Proper Gang, Lou Dalton, and Gosha Rubchinskiy.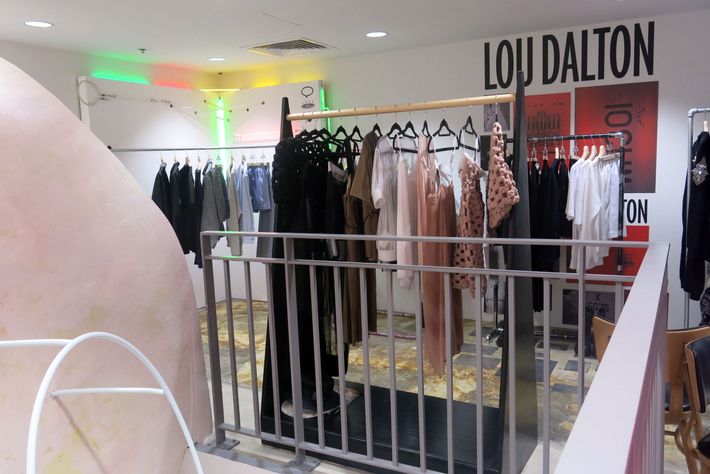 Proper Gang, Phoebe English, and Lou Dalton.