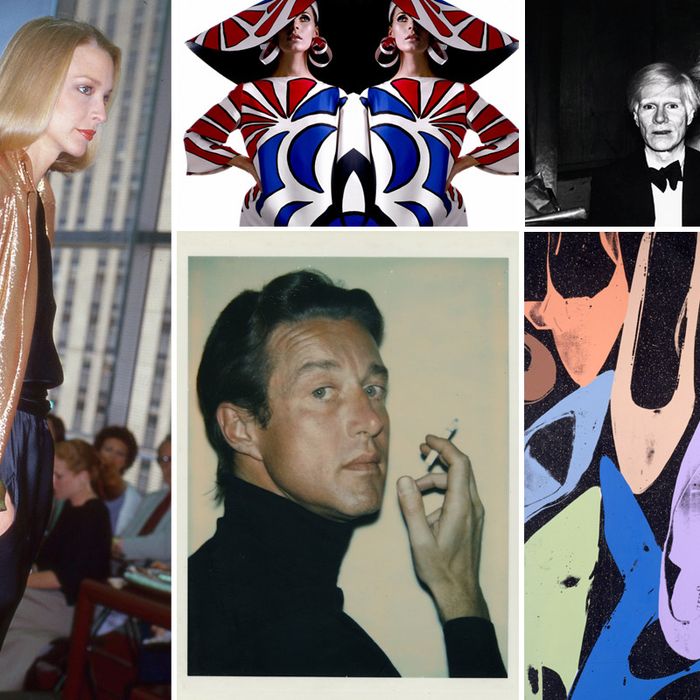 This month, a new exhibit at the Andy Warhol Museum looks back at the formative, decades-long friendship of Andy Warhol and designer Roy Halston Frowick (known simply as Halston) and its profound impact on the development of 20th-century art and fashion. Halston and Warhol: Silver and Suede, which opens May 18 in Pittsburg (the corresponding book is out next week) looks beyond the icons' shared Studio 54 social scene, juxtaposing Halston's designs with Warhol's paintings, photography, and videos, and charting the similarities and intersections in their lives and careers.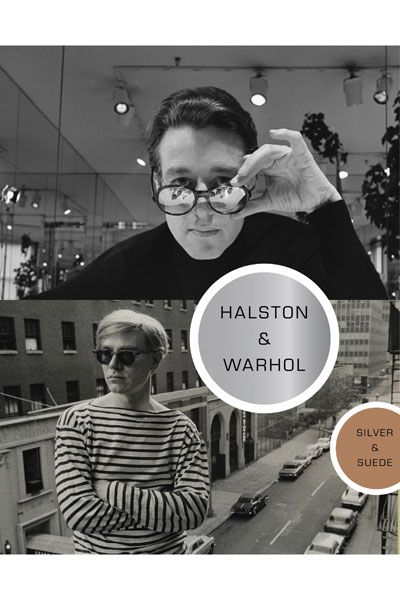 Originally from Des Moines, Halston began his career as a milliner, shooting to fame after Jackie Kennedy wore one of his pillbox hats to JFK's inauguration. With help from Bergdorf Goodman, he launched an eponymous clothing line in New York in 1968, and would eventually be considered the country's first celebrity designer, counting Anjelica Huston, Liza Minnelli, Elizabeth Taylor, and Bianca Jagger among his friends and clients.
Though he never received any formal training in fashion design, Halston is credited with the revival of countless modern designs, from the ultrasuede shirtdress (dubbed "the most popular pricey dress of all time" by Esquire in 1975) to the cashmere sweater set to the caftan. "These were not the stiff and formal clothes associated with the French couture, but they were also not 'kooky' costume-party sixties styles," writes Valerie Steele in an introductory essay. "Instead, Halston offered deceptively simple-looking, often bias-cut dresses trousers, and tunics — sophisticated minimalized designed that revolutionized fashion, making other clothes look fussy and outdated."
Click through our slideshow for a first look at the upcoming exhibition, featuring portraits and screen prints by Warhol as well as some of Halston's flashier designs.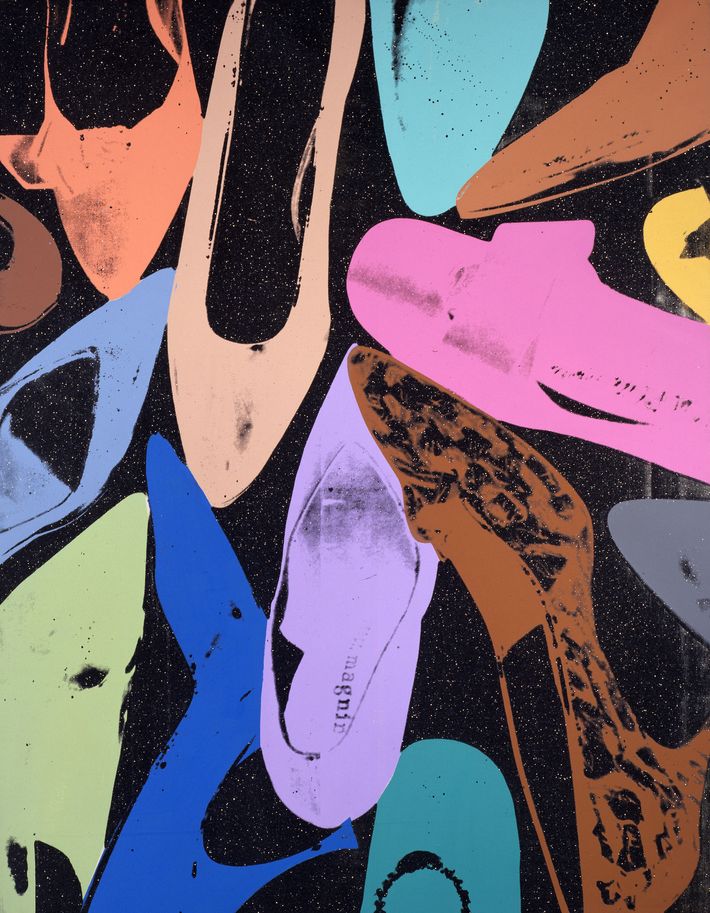 Andy Warhol, Diamond Dust Shoes (Random), 1980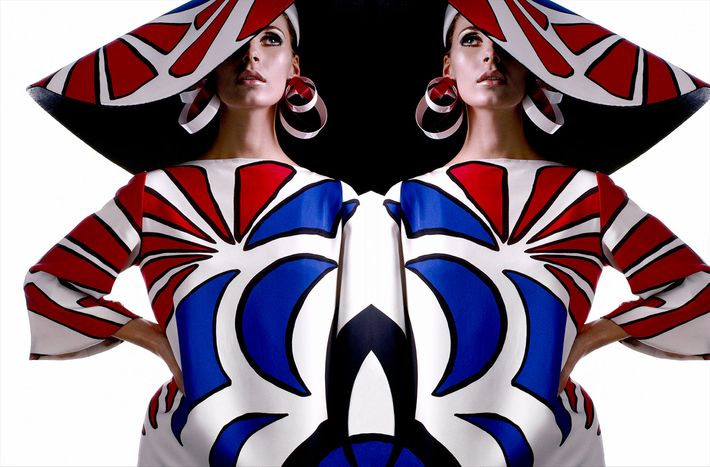 Harper's Bazaar, March 1967
Astrid Shiller in dress by Burke-Amey and hat by Halston.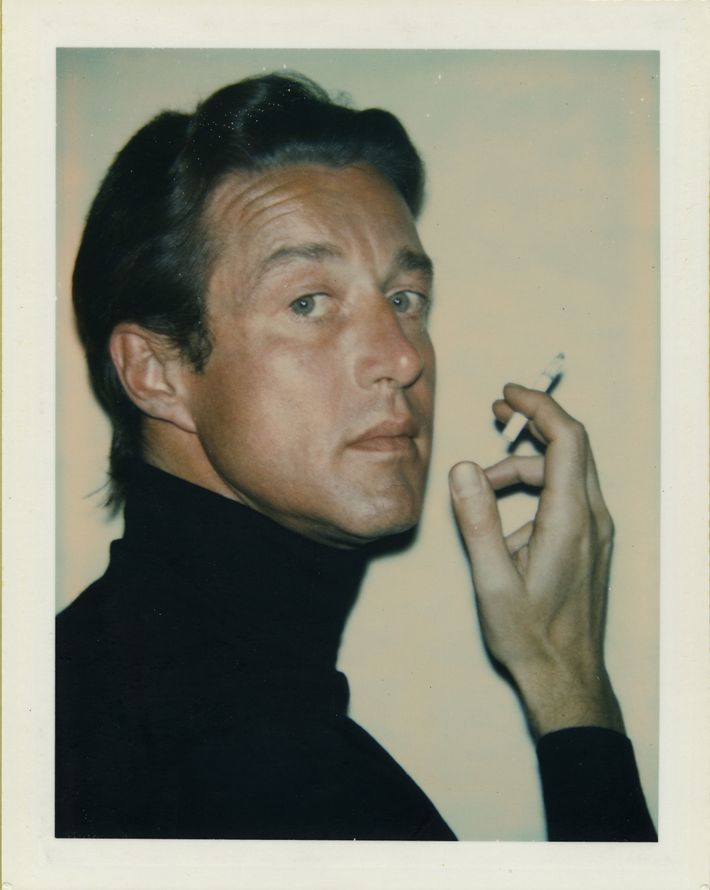 Andy Warhol, Halston, 1974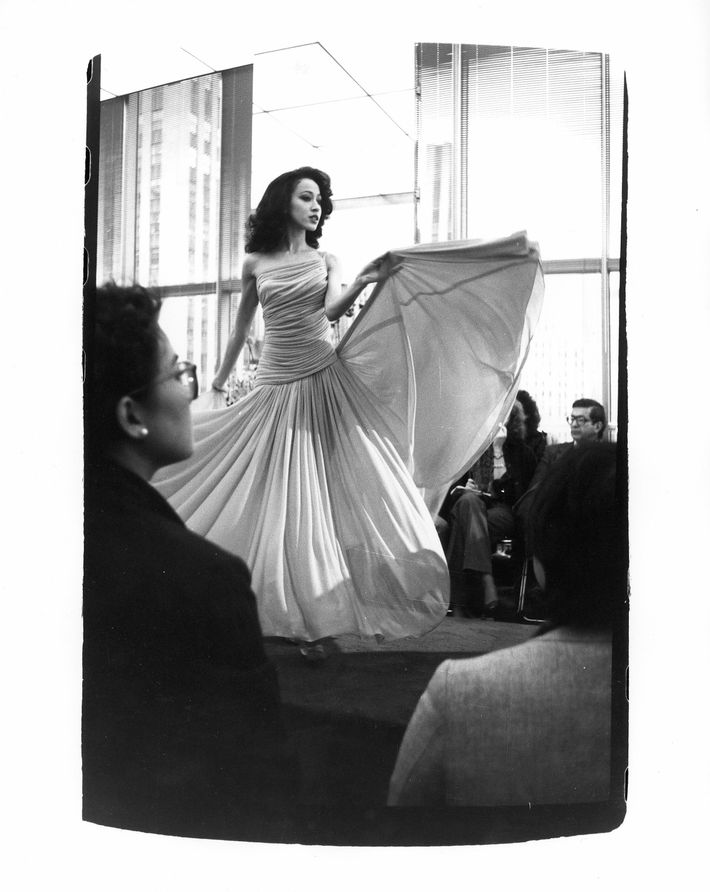 Andy Warhol, Pat Cleveland, n.d.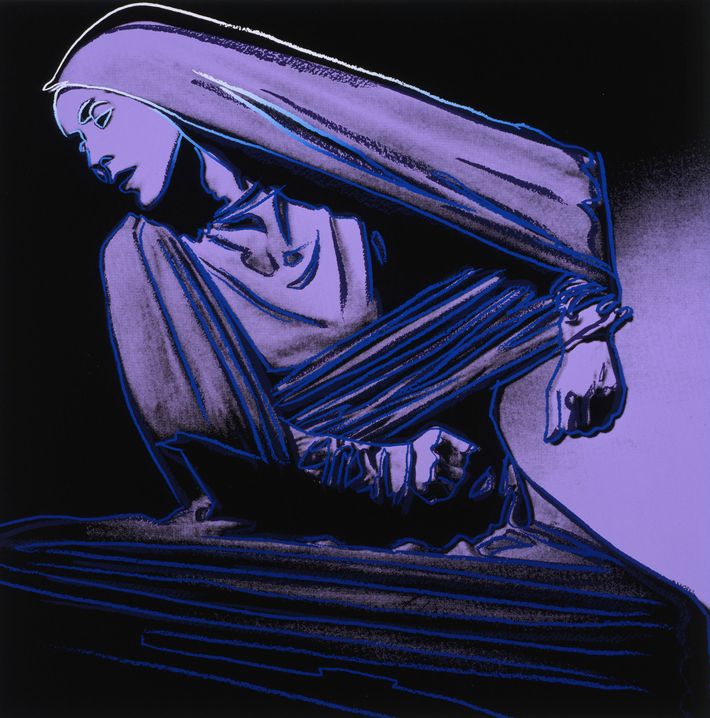 Andy Warhol, Martha Graham: Lamentation, 1986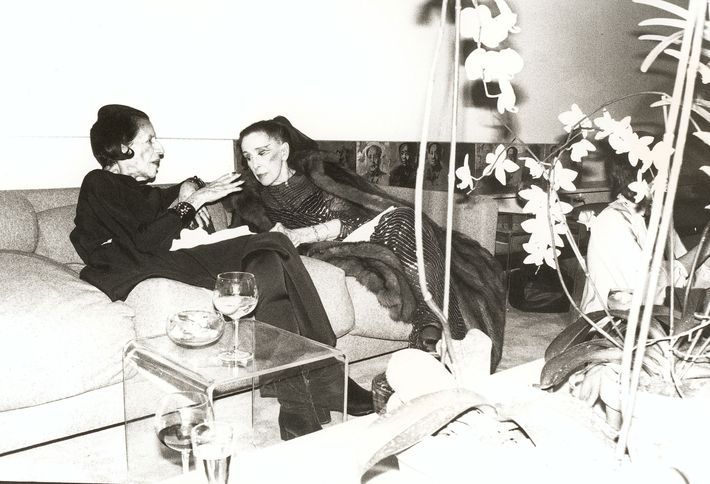 Andy Warhol, Diana Vreeland and Martha Graham, n.d.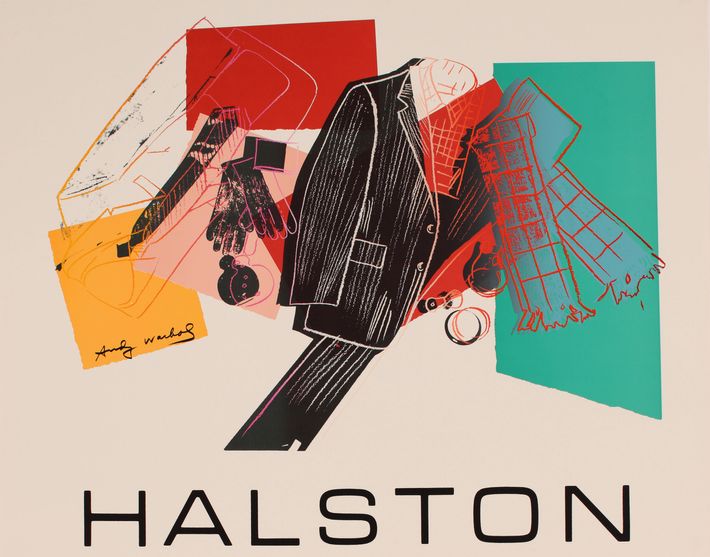 Andy Warhol, Poster (Halston Advertising Campaign: Men's Wear), 1982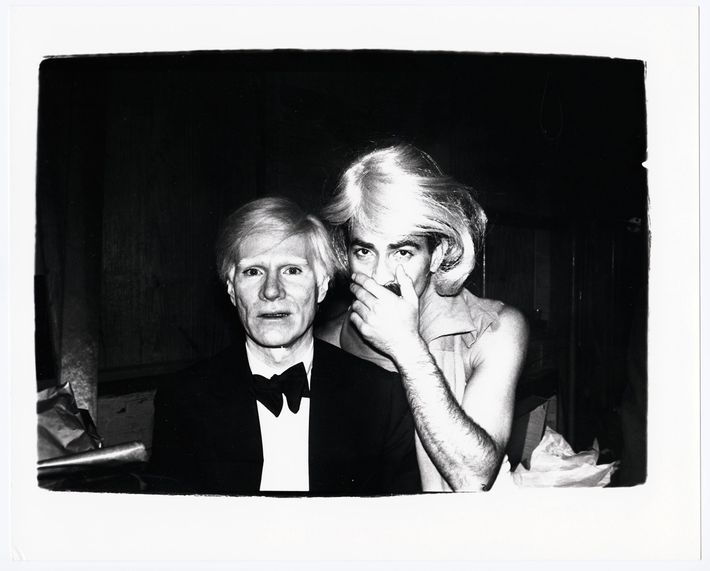 Andy Warhol, Andy and Victor Hugo, 1982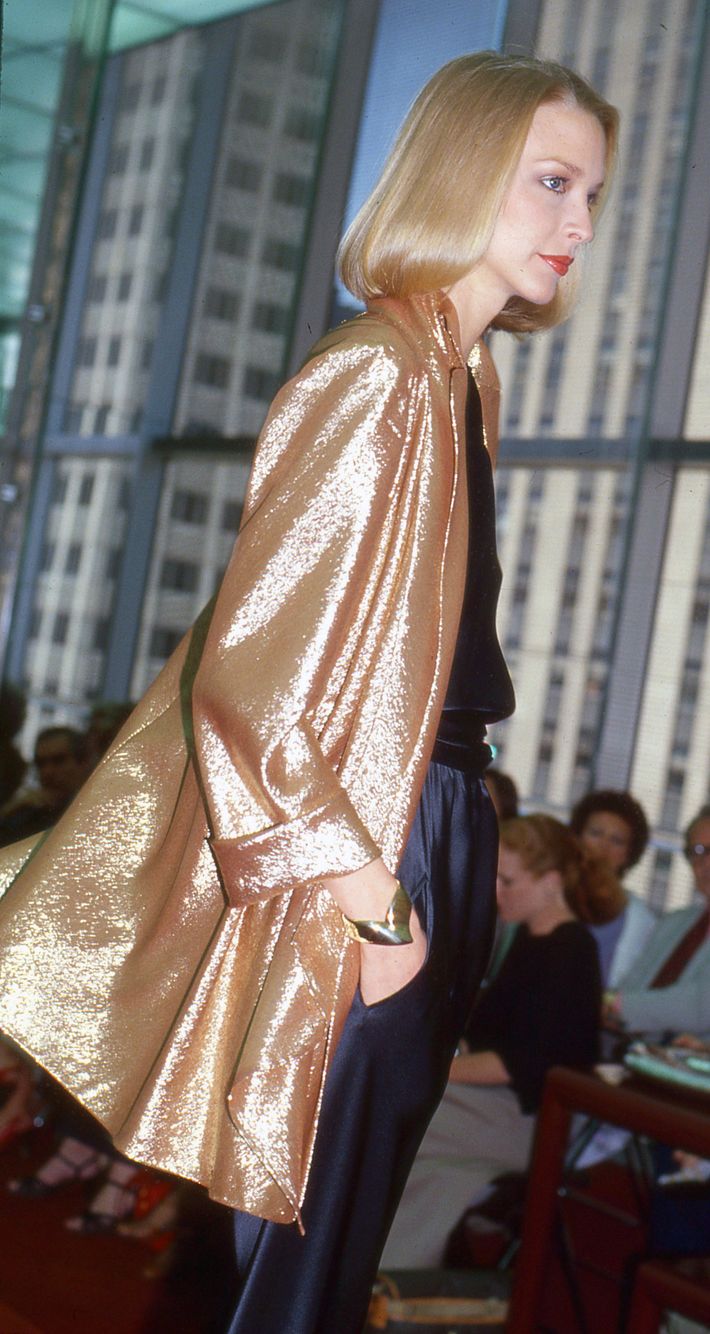 Model wearing a beaded jumpsuit by Halston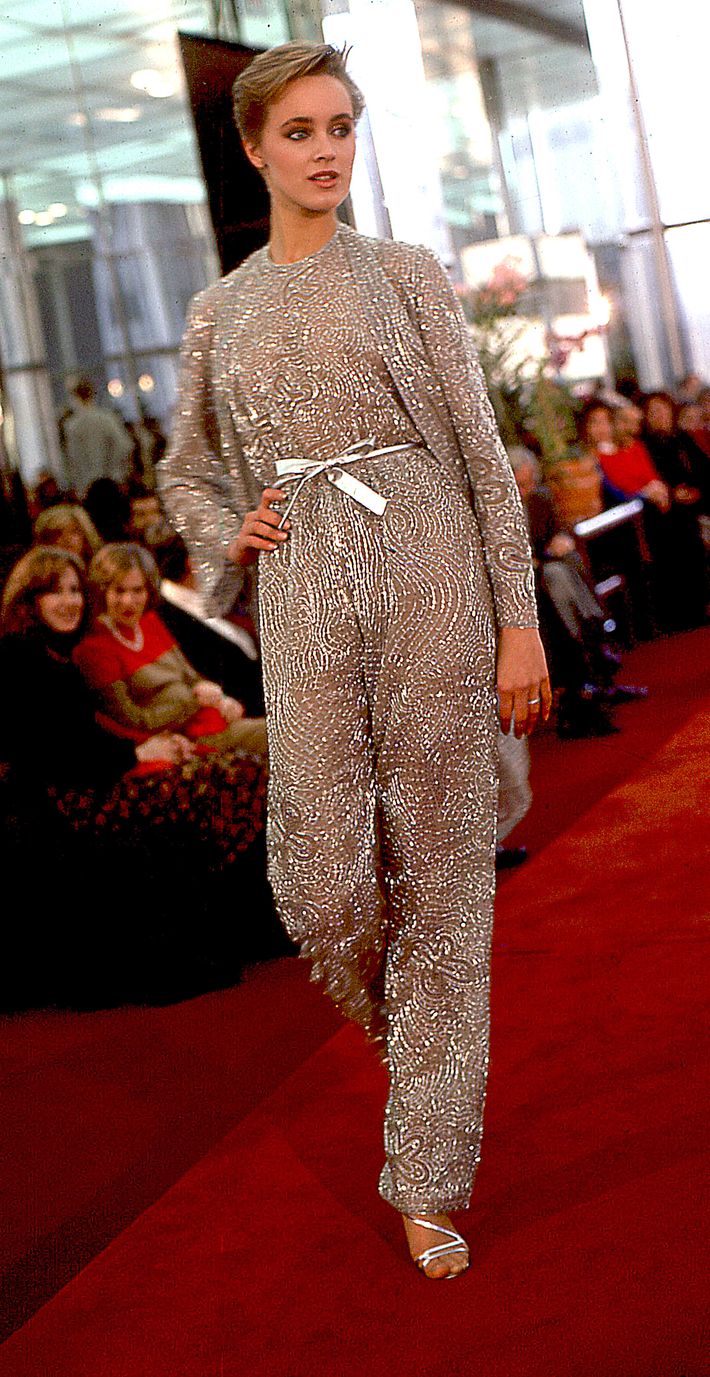 Model in a gold jacket by Halston