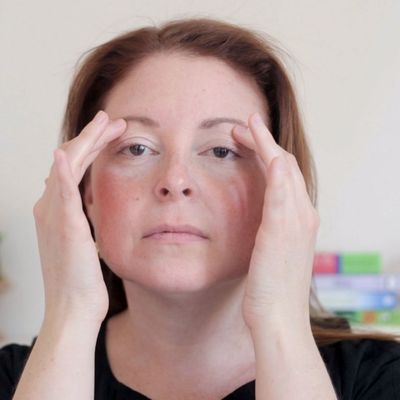 "Don't touch your face" might be everyone's motto right now, but if you wash your hands thoroughly and properly first, giving yourself a small face massage can be a nice way to relieve tension. To learn how to do a simplified version yourself at home, The Cut talked to Joanna Vargas, facialist to Sofia Coppola and Michelle Williams and lymphatic drainage enthusiast (she uses the technique in her facials).
According to Vargas, the entire process can take anywhere from a few seconds to ten minutes from beginning to end. She recommends doing it at nighttime and/or in the morning for best results. (After — we cannot stress this enough — washing your hands.) You want your face to be clean but not completely dry — apply a little bit of a face oil or serum first. After doing this, you should feel soothed and your face may even look a little bit less puffy.
Step 1: Figure Out How Much Pressure to Use
Below, Vargas shows us the right amount of pressure. Rub gently into the skin, as though your finger is a pebble gently skipping across a pond. Vargas equates the feeling to "swimming across the surface of a lake without making ripples." Don't push too hard. You'll know what is right. Vargas's rule of thumb is: "If it feels good, it's the right thing for the skin!"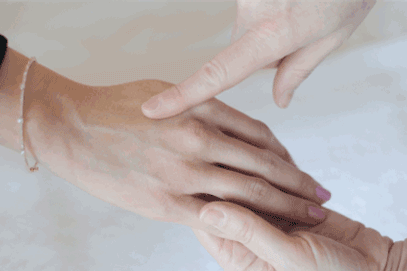 Step 2: Massage Your Neck
Start your massage from the base of the neck. Vargas says massaging these "pathways" will allegedly help lymph fluid — the fluid of the lymphatic system, which contains toxins, waste, and proteins — "drain" from the body. Also, it just feels good. See how her movements look slow and measured? That's how they're supposed to be.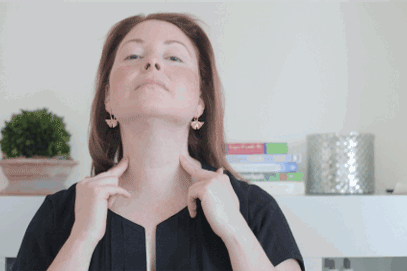 Move to the lymph nodes on your neck, the ones directly under your ears. Tilt your head back and massage gently underneath it for about three to four seconds.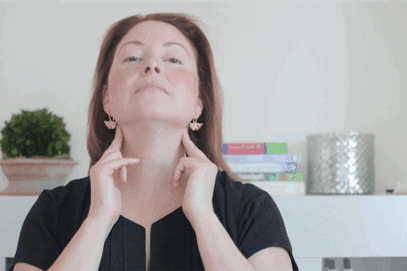 Then move to the stem of your neck, right around your clavicle, and massage there.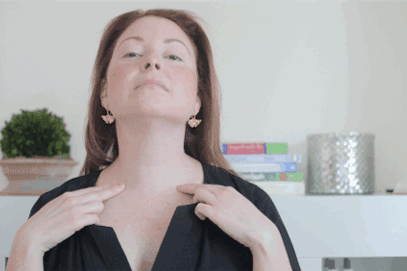 Step 3: Massage Your Chin
The chin massage includes the whole jaw and has three touch points. The first one is in the center under your lips. Move along from there to the edge of your lips, and then to the end of your jawline. This should feel especially good to any teeth grinders.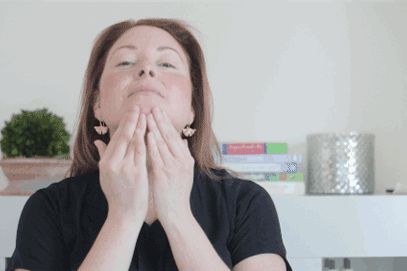 Step 4: Get Cheeky
Massage your cheekbones, beginning at the area on either side of your nose.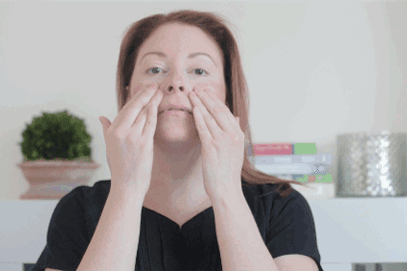 Step 5: Massage Under Your Eyes
Rub alongside the outer under-eye area to reduce eye puffiness.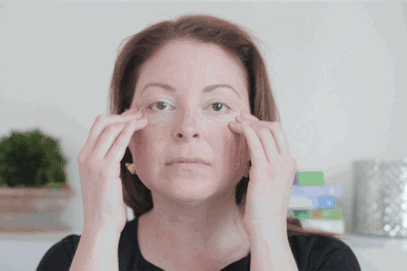 Step 6: Get Highbrow
Focus on the area between your eyelid and brow.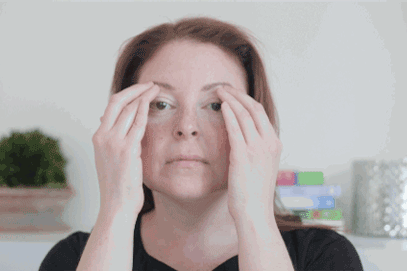 Step 7: Rub Your Forehead
End with the forehead massage, beginning alongside the eyebrows' inner corners (shown here), ending at the temples. If all this feels too hard, Vargas also says that a face roller works just fine (just wash it first.)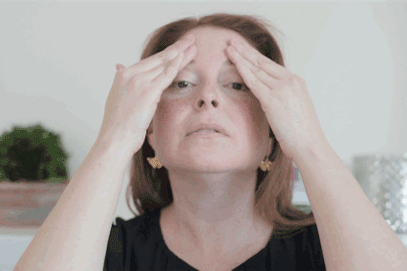 This article was originally published May 18, 2014. It has been updated throughout. If you buy something through our links, New York may earn an affiliate commission.